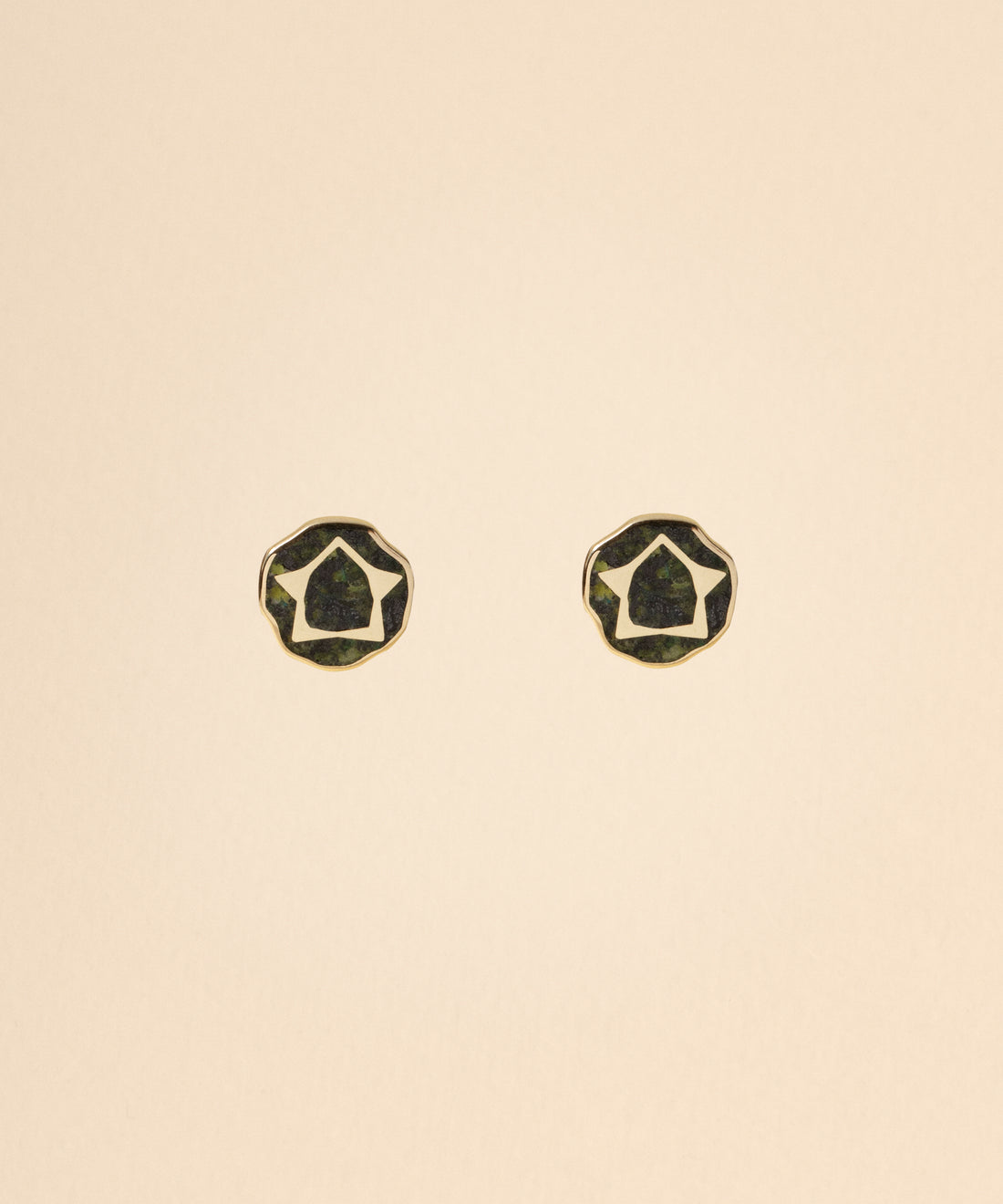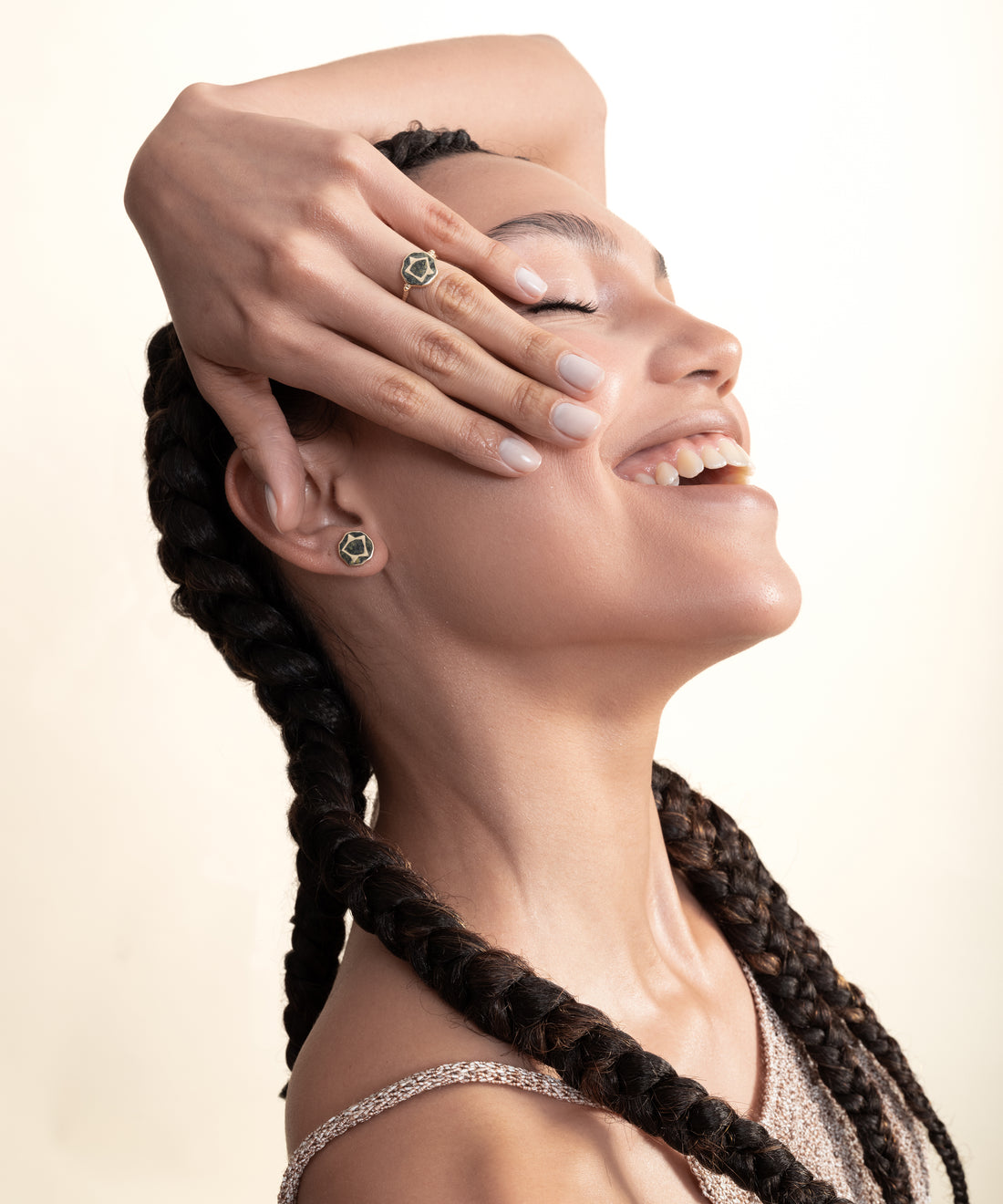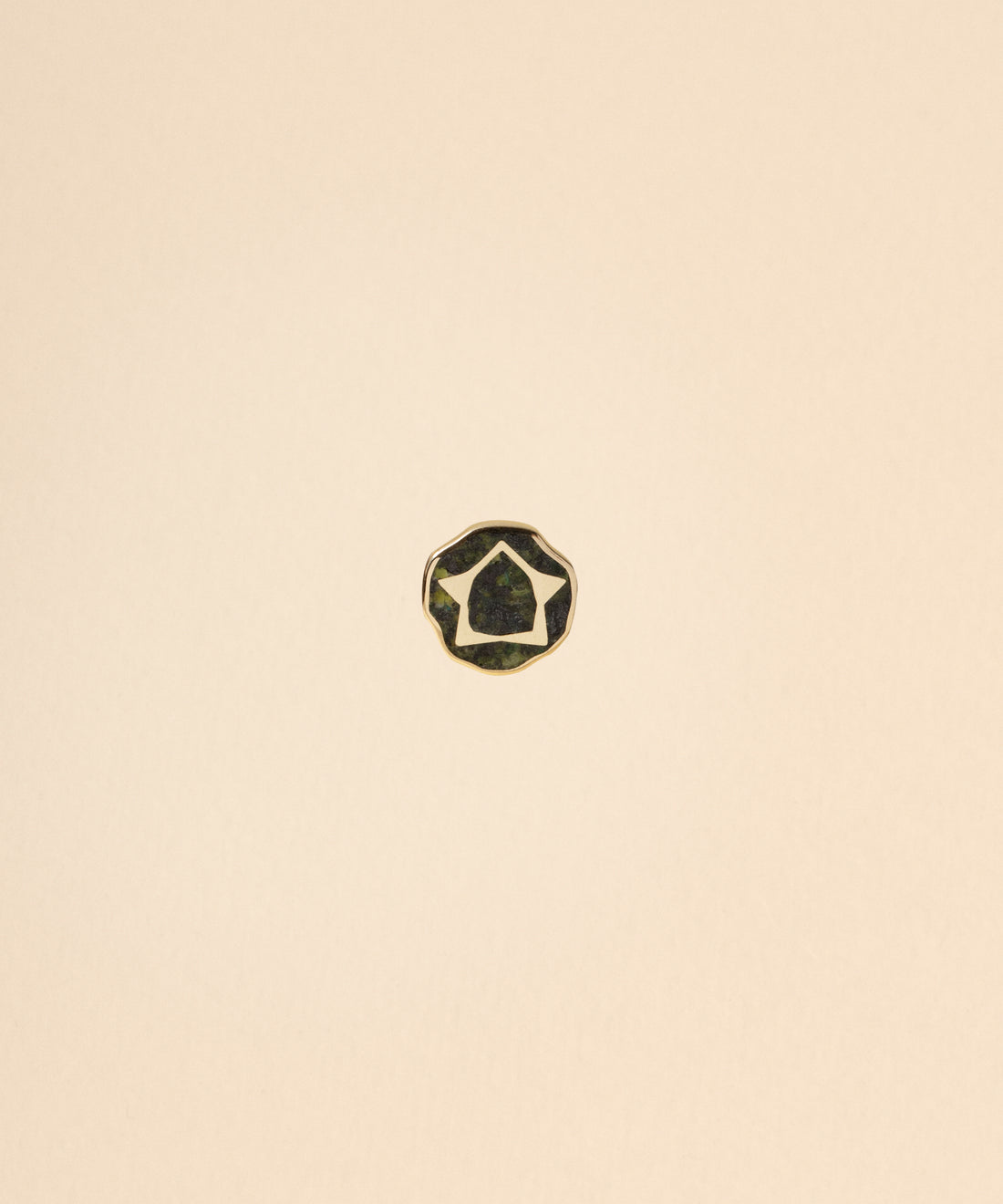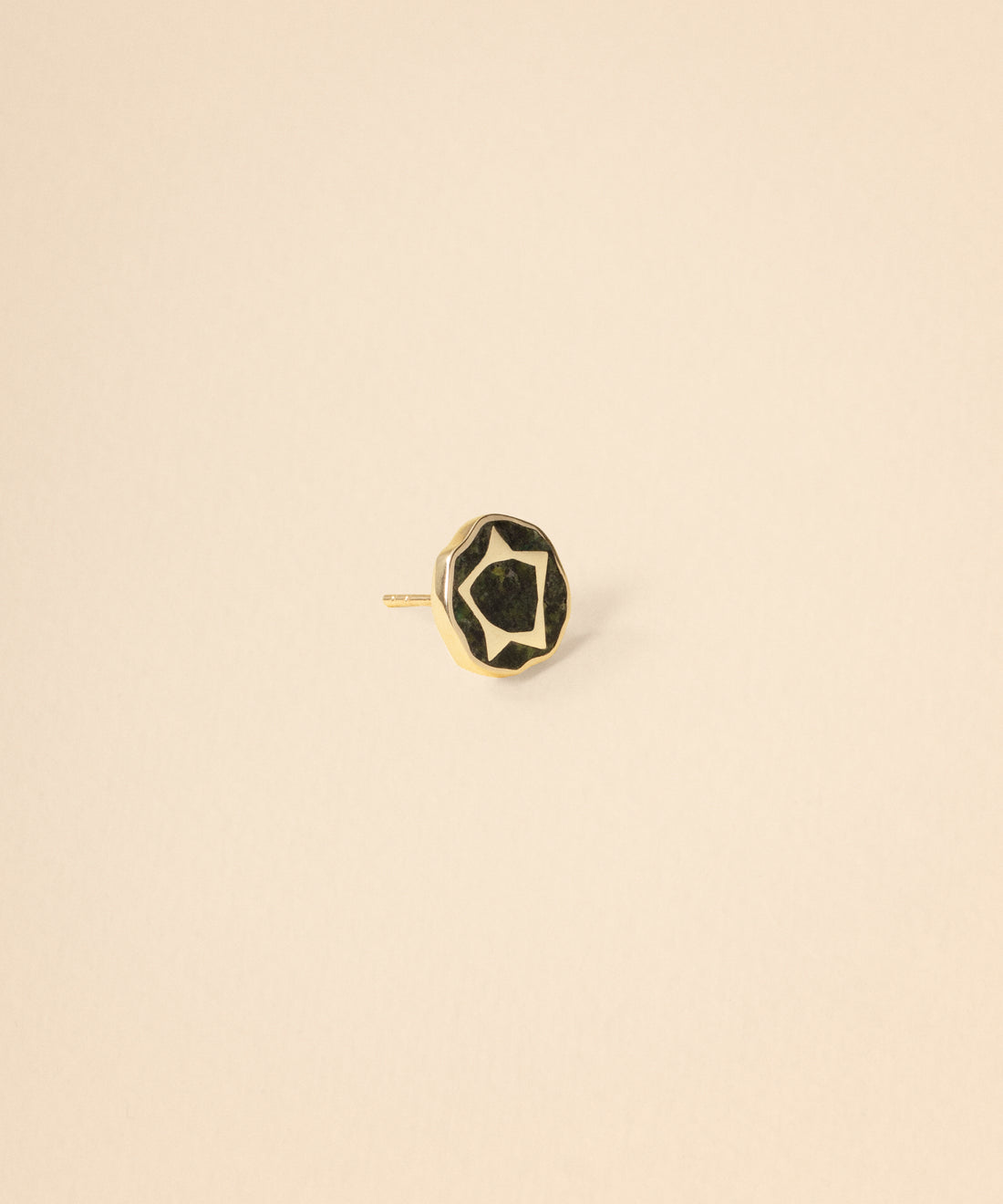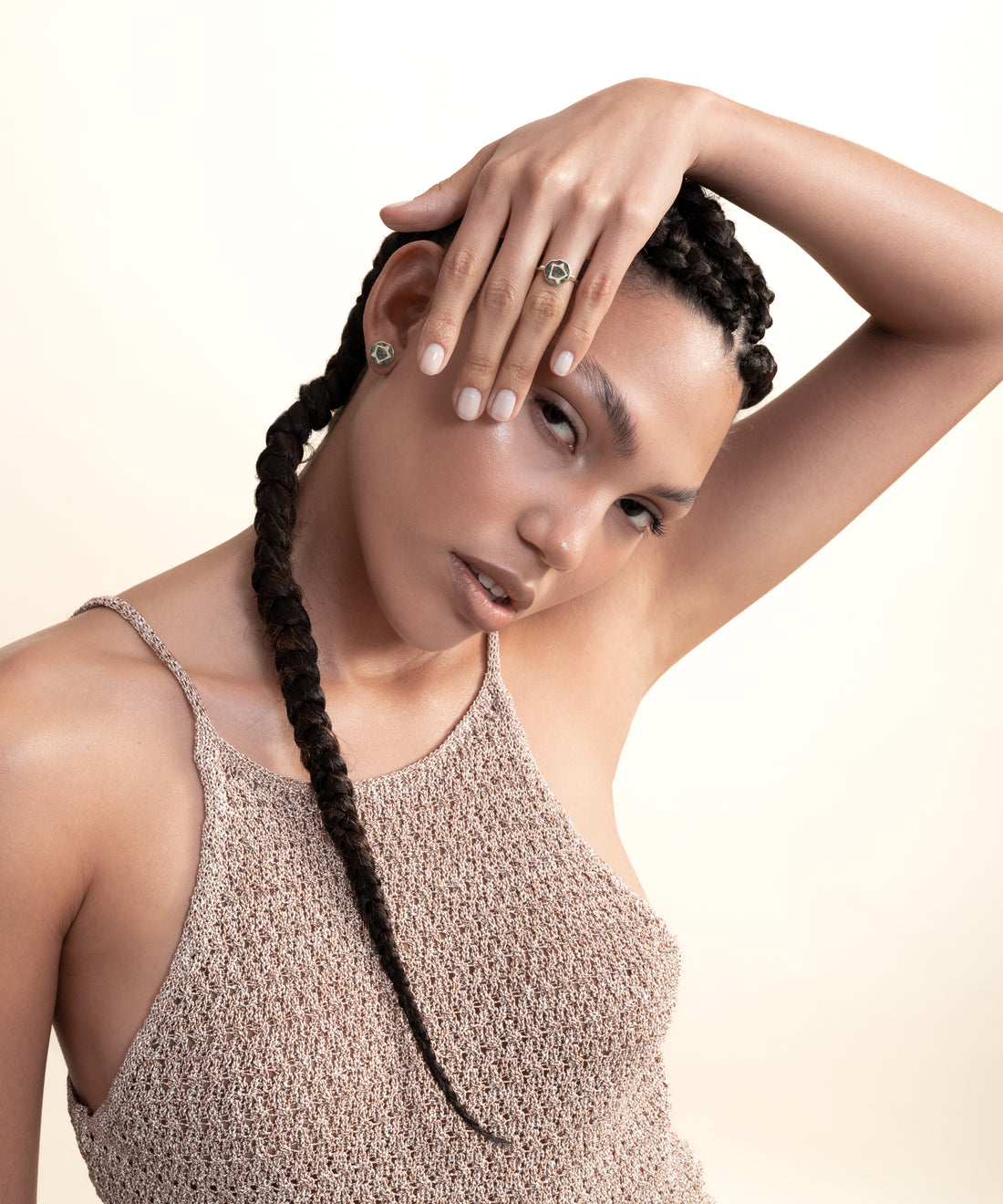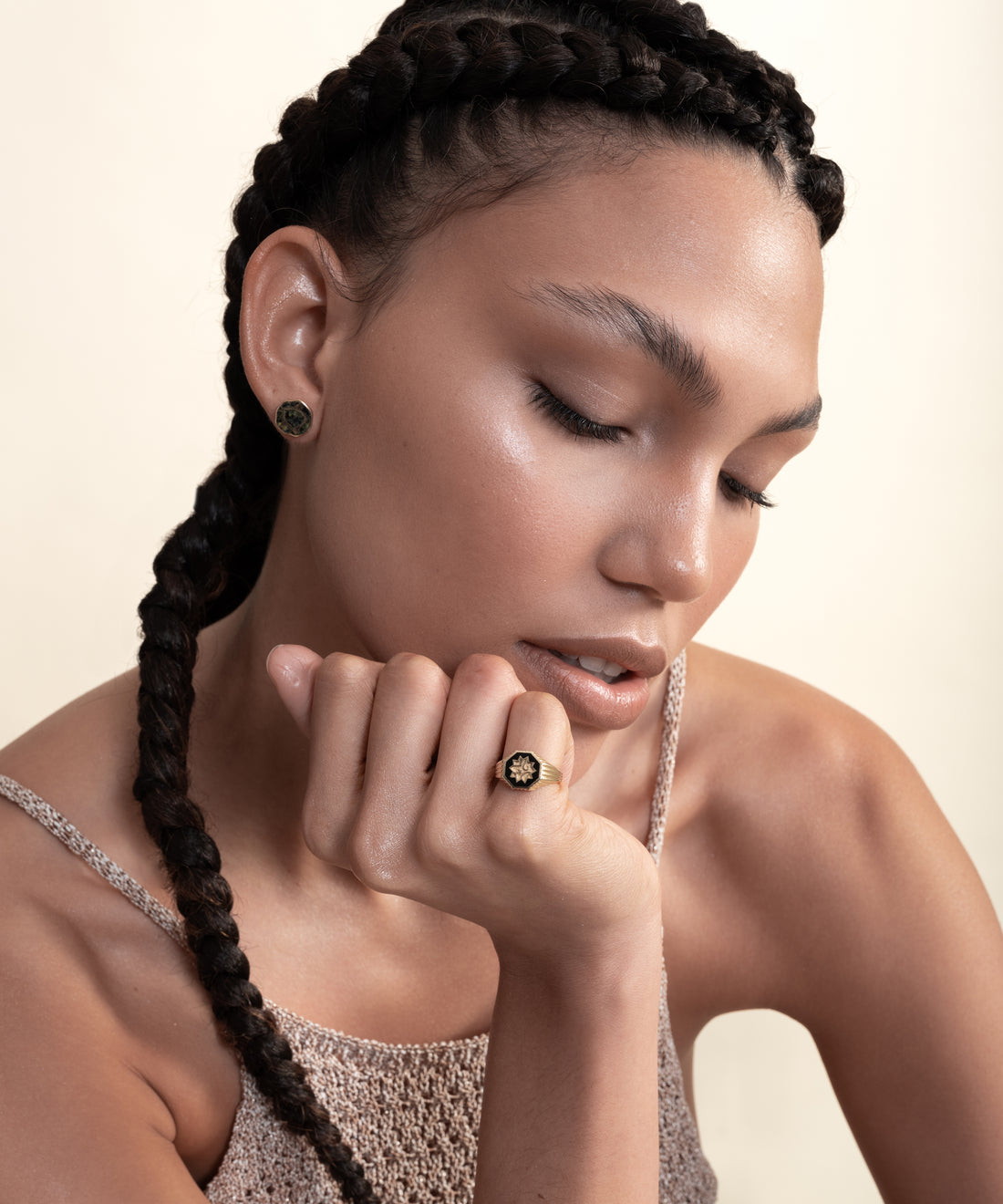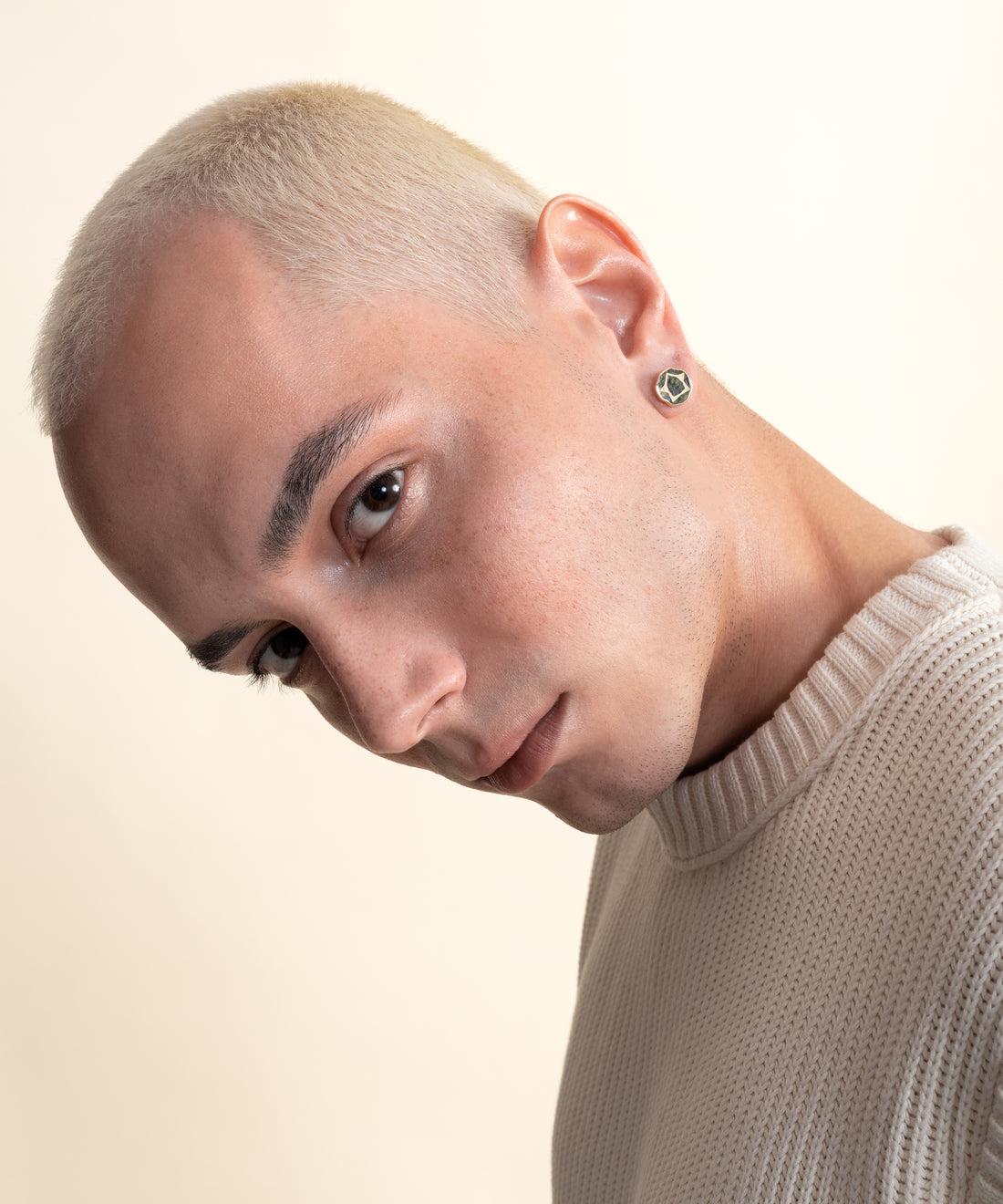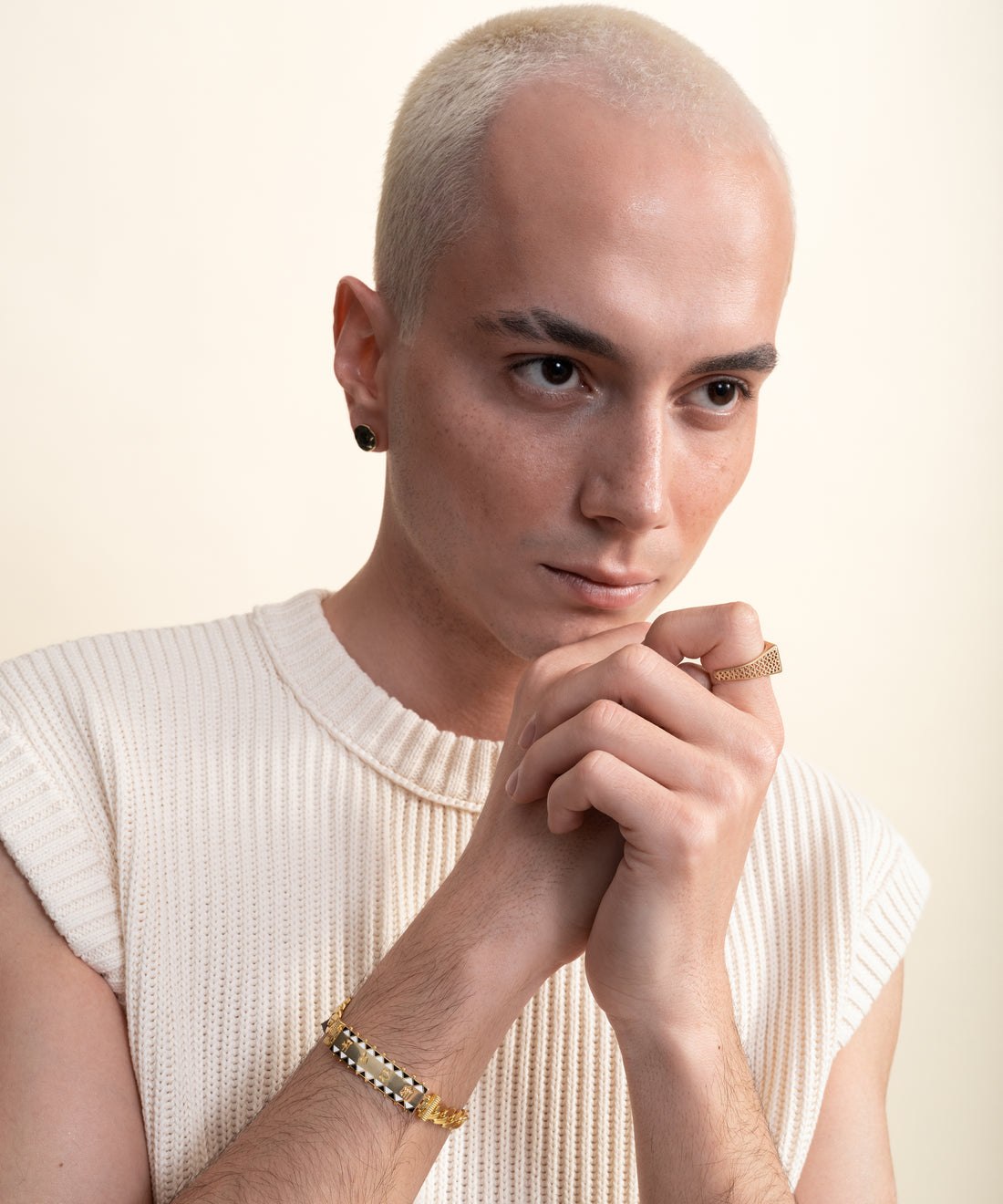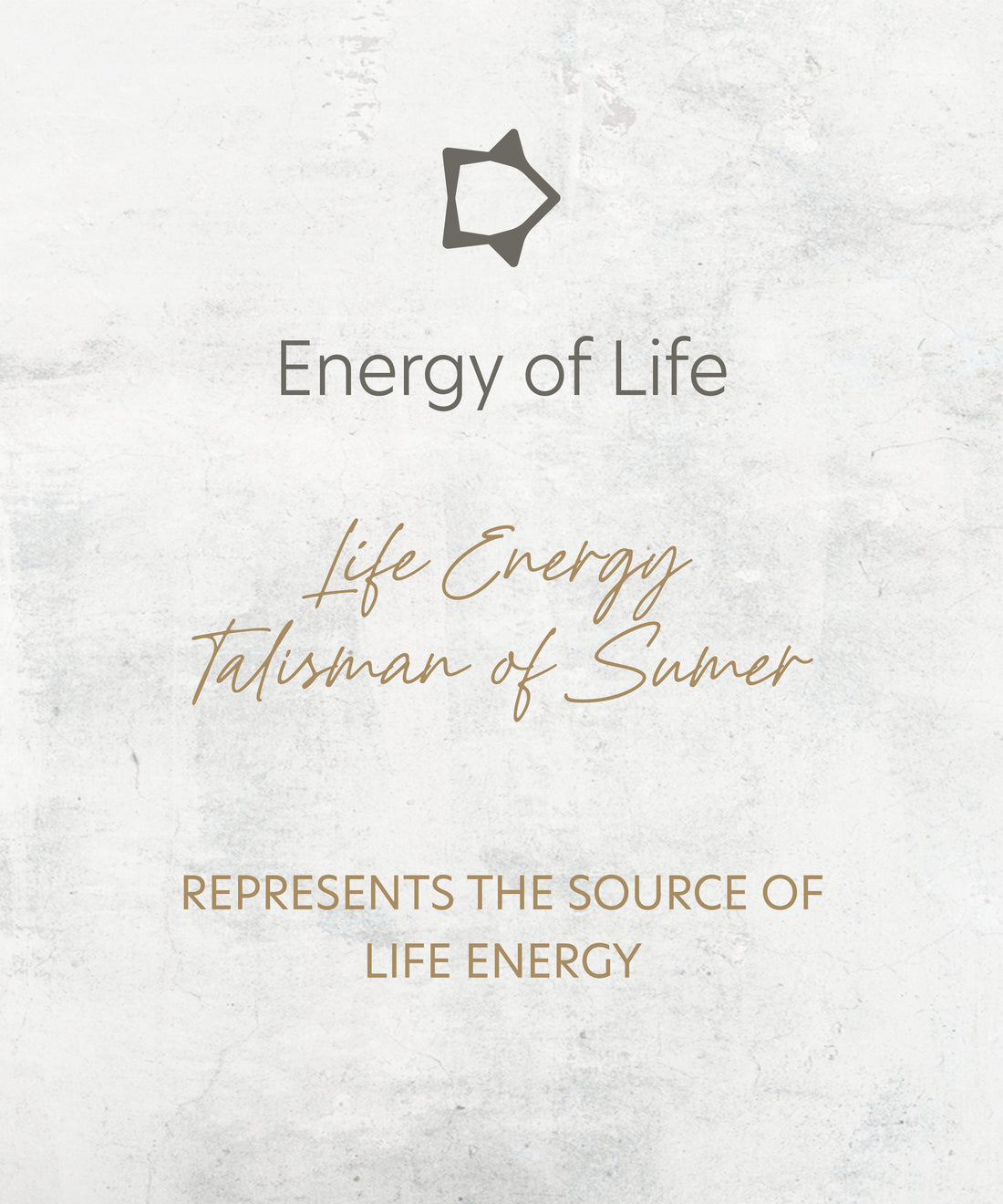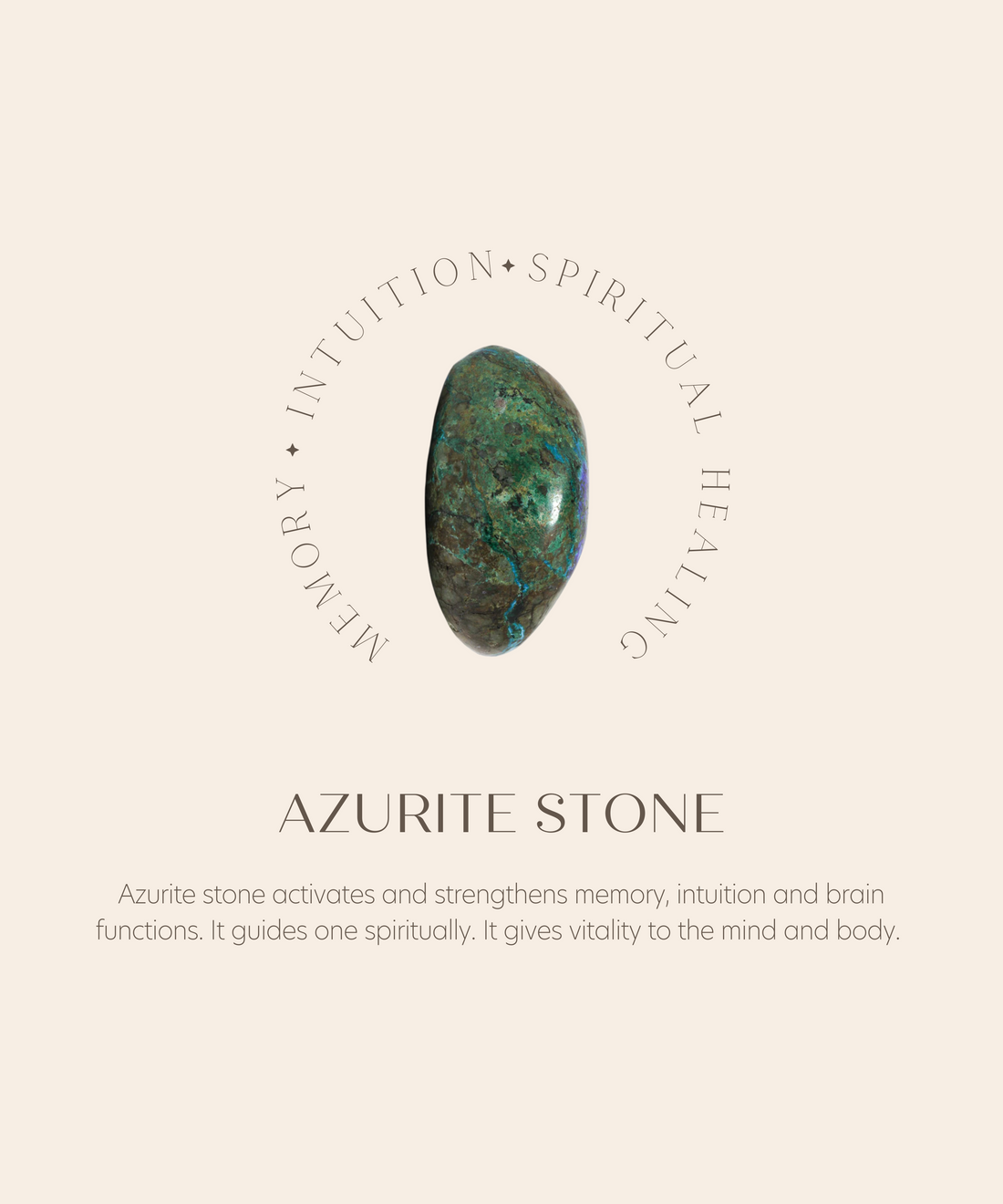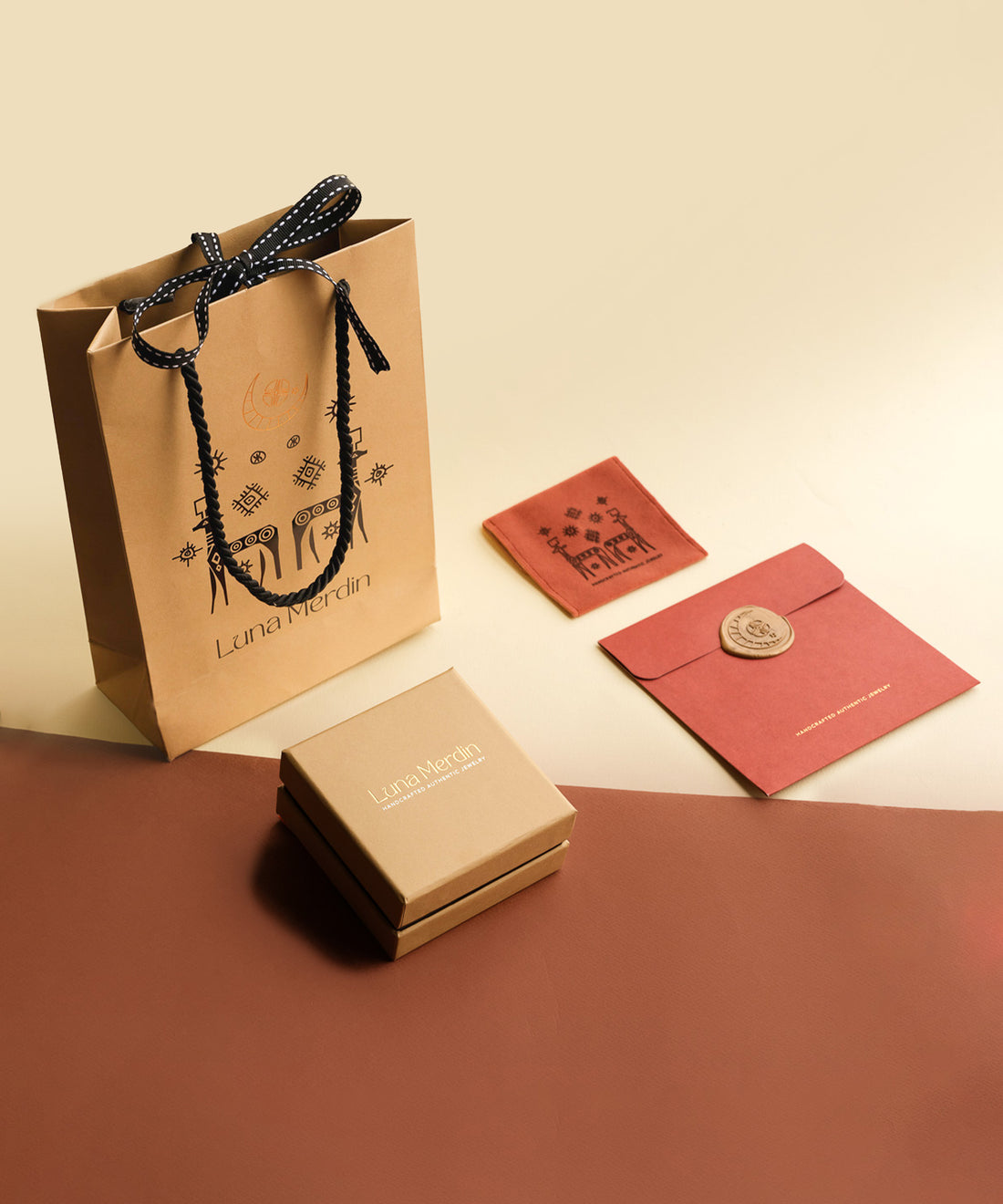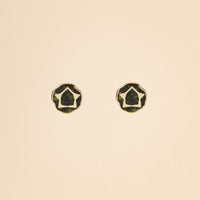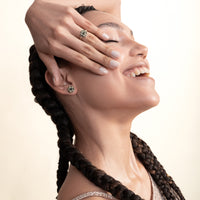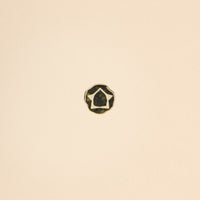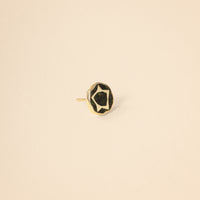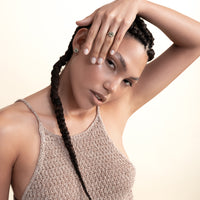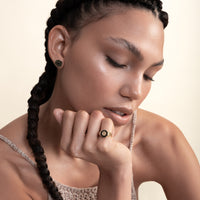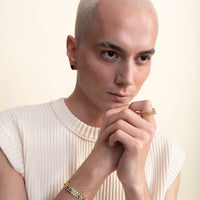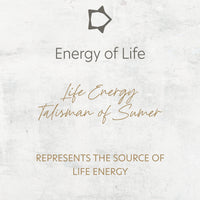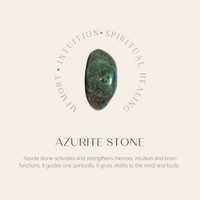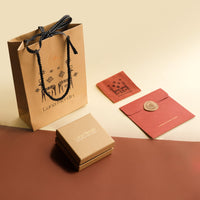 Sumerian Mosaic Azurite Energy of Life Earring Gold
KP23008
14K gold, azurite mosaic, handmade earring
SUMERIAN COLLECTION
Energy of Life; There was no water on a land called Dilmun, where pure decent and bright gods lived. The god of the Sun brought water from the ground to get the energy of life to Dilmun and the whole land became a garden of Eden with orchards, fields and meadows. The first written figure, representing the power of giving and the Sun which is the source of life, reveals your powerful radiant life energy within you.
Azurite Stone activates and strengthens memory, intuition and brain functions. It guides one spiritually. It gives vitality to the mind and body.
Gold harmonizes the body energy and invigorates the mind. Ethically hand-crafted using 100% recycled gold.
14K solid gold
Handmade
Natural stone mosaic handcraft
Natural stones: Azurite
Luna Merdin stamped authentic design
Please click for maintenance information.
Our Mosaic Products are made entirely by hand by the masters of this work by breaking natural stones and the silver piece is placed on it by hand. For this reason, each product is different from each other and minor errors may occur. When a change is requested for these minor mistakes, we provide change by adhering to our 100% customer satisfaction policy, but unfortunately we recycle these products. Even if we recycle the material, the labor of our masters fades away. For sustainability, we kindly ask our customers to remember that the labor of our masters is very valuable.
Orders are sent as a gift package with a special story card and product box.
Shipping is free for orders $100 and up, delivered to DHL Express within 2 business days at the latest.
The delivery day of the products specified as the delivery time in 2-3 weeks will also be notified to you.
You can exchange or return purchased items within 14 days.
For more detailed information, you can review our Shipping and Return terms.