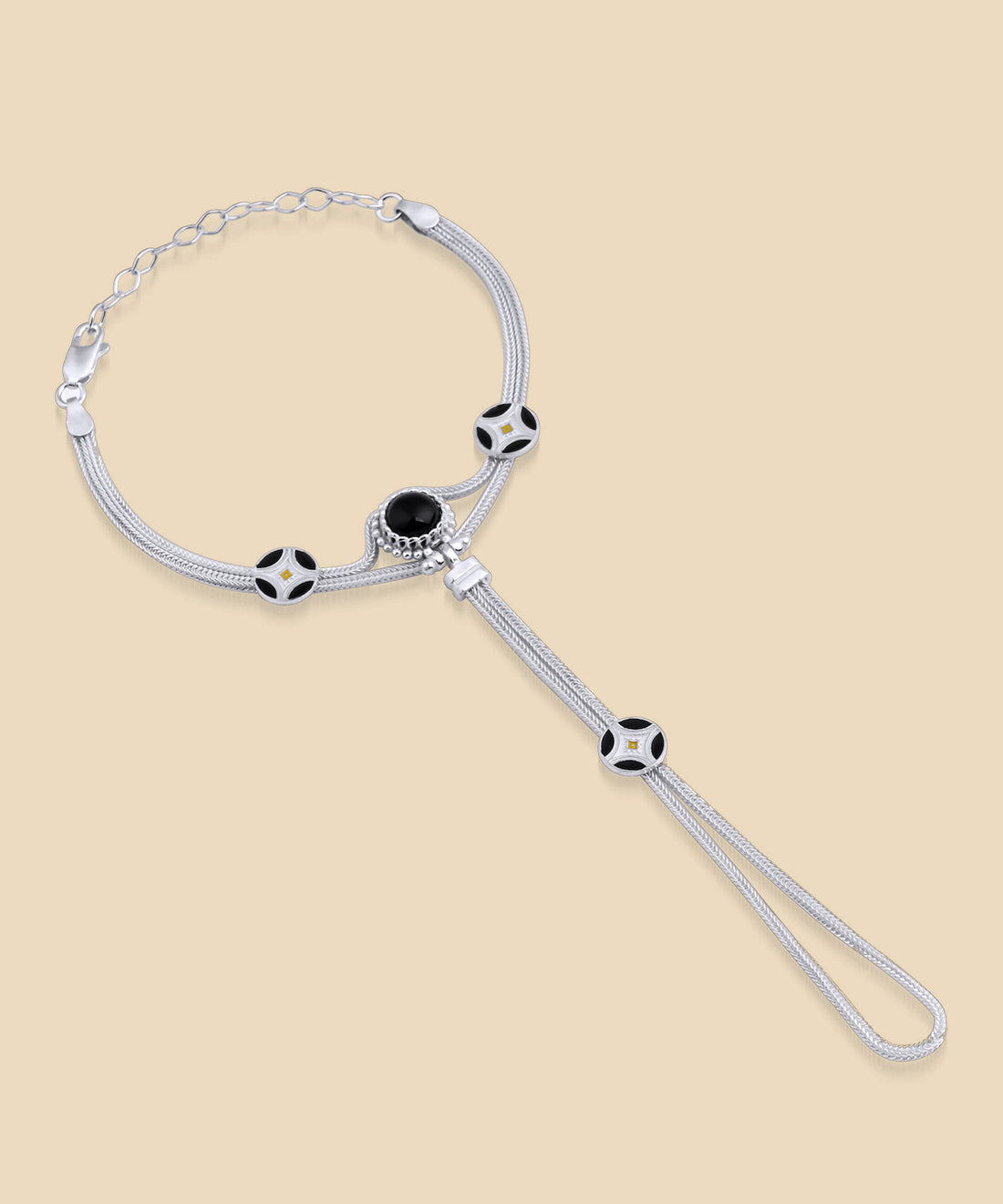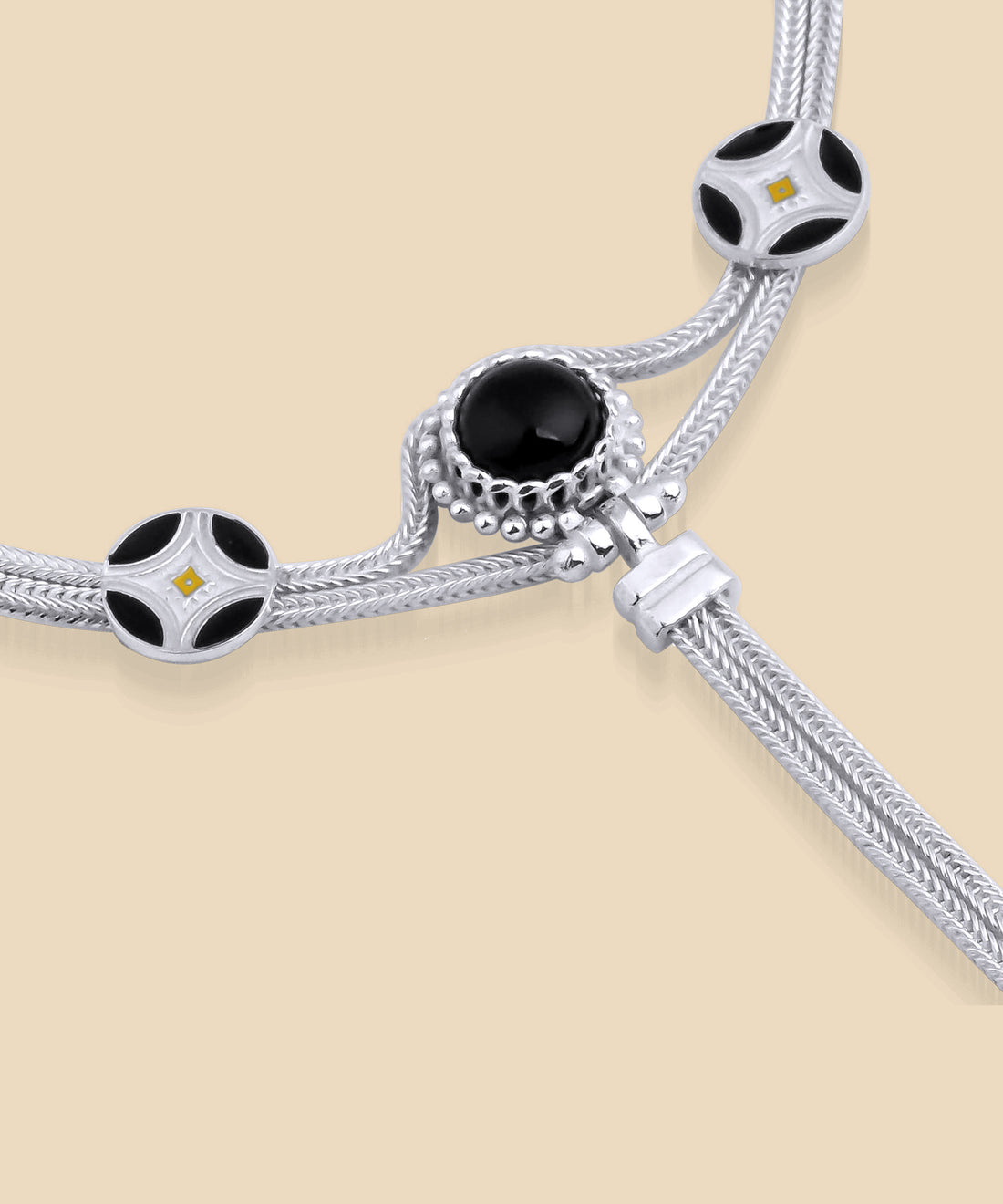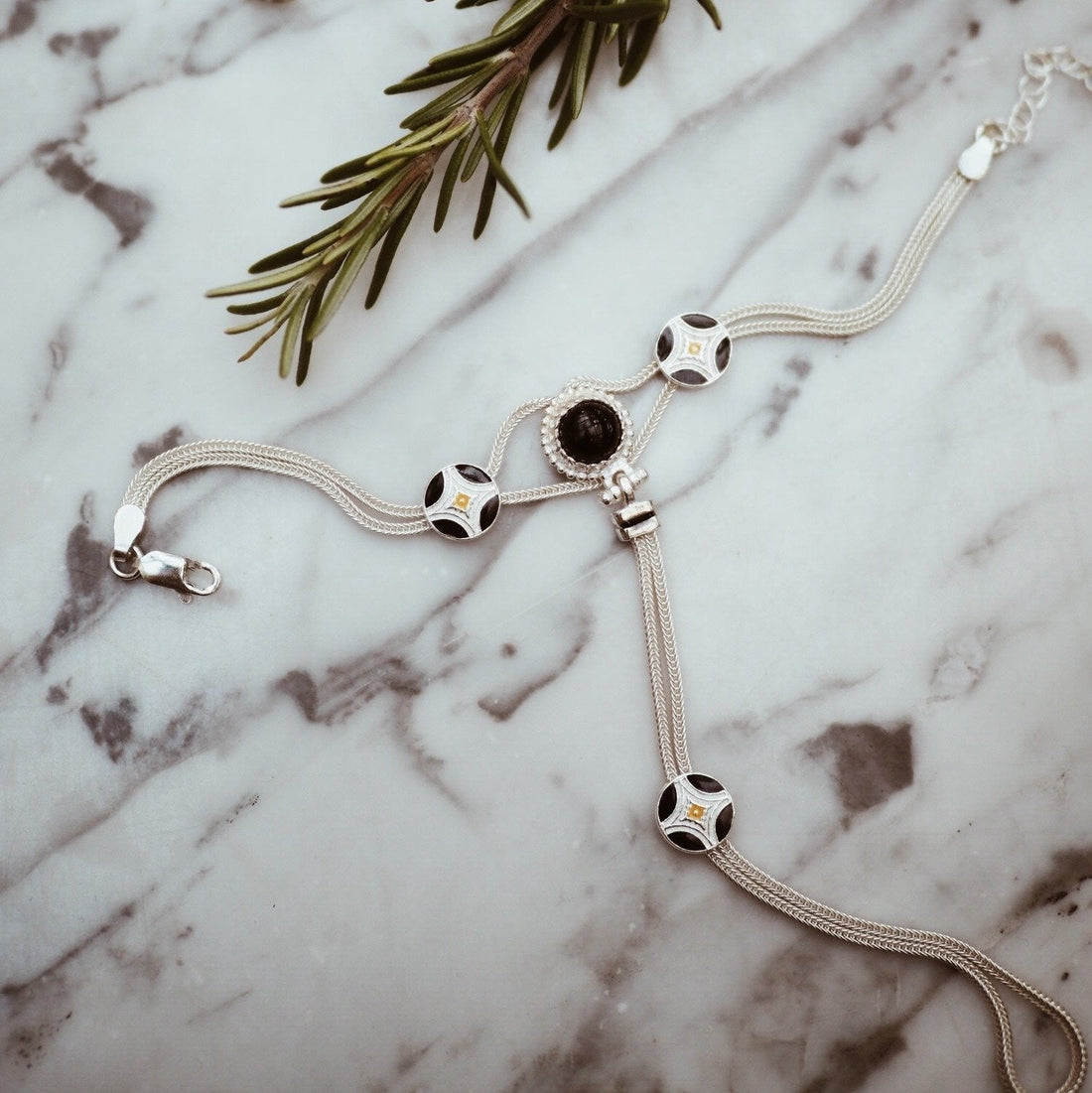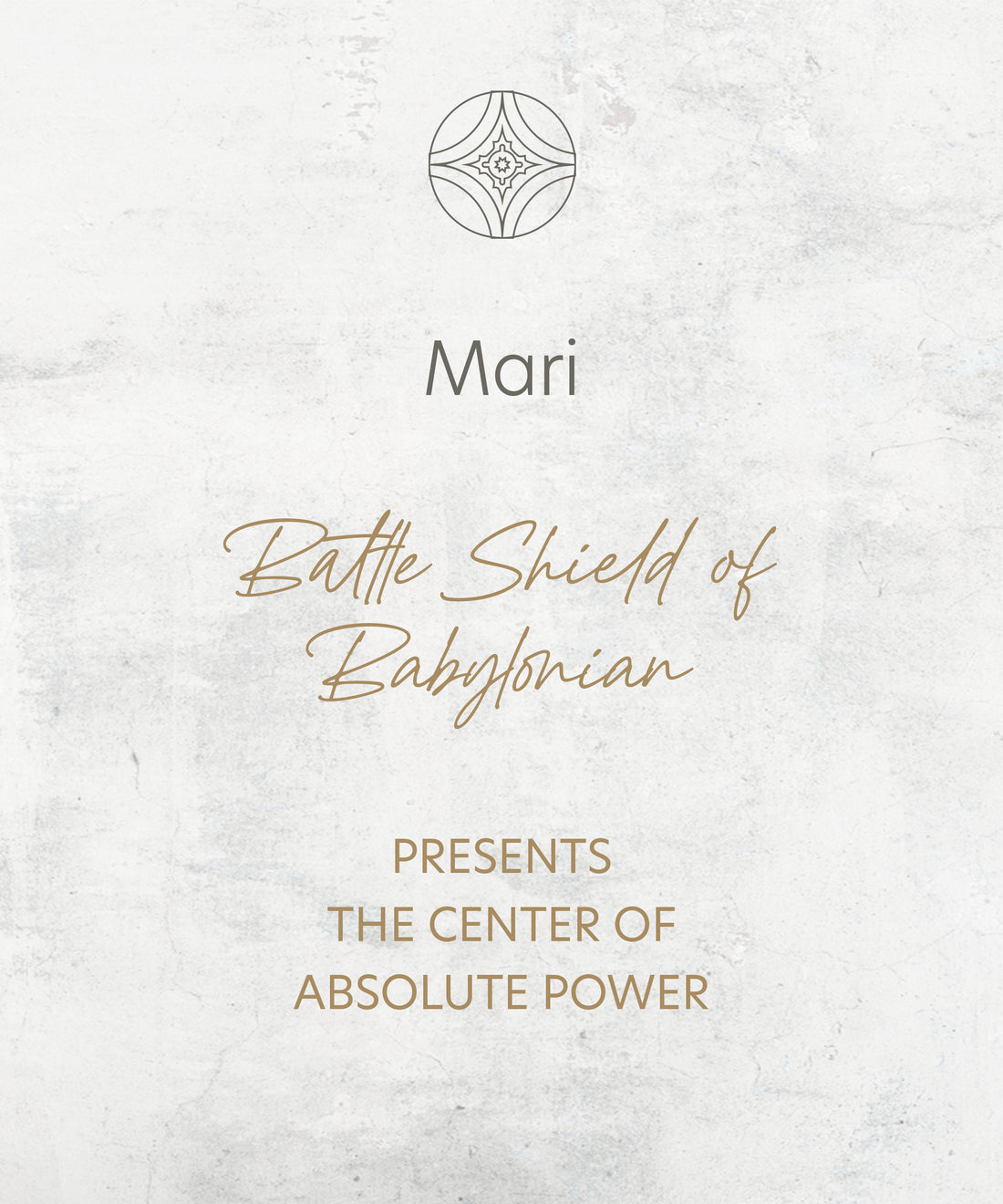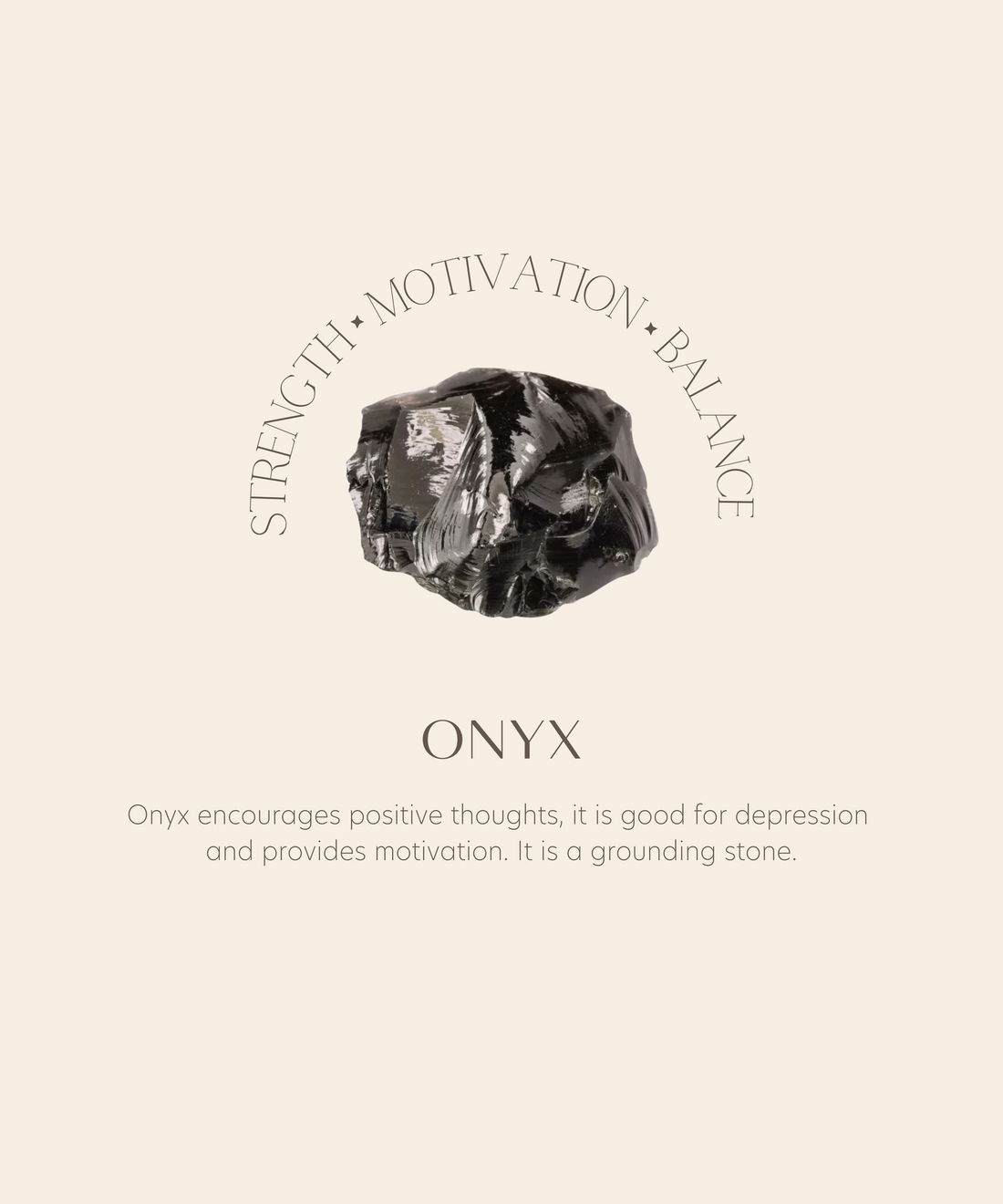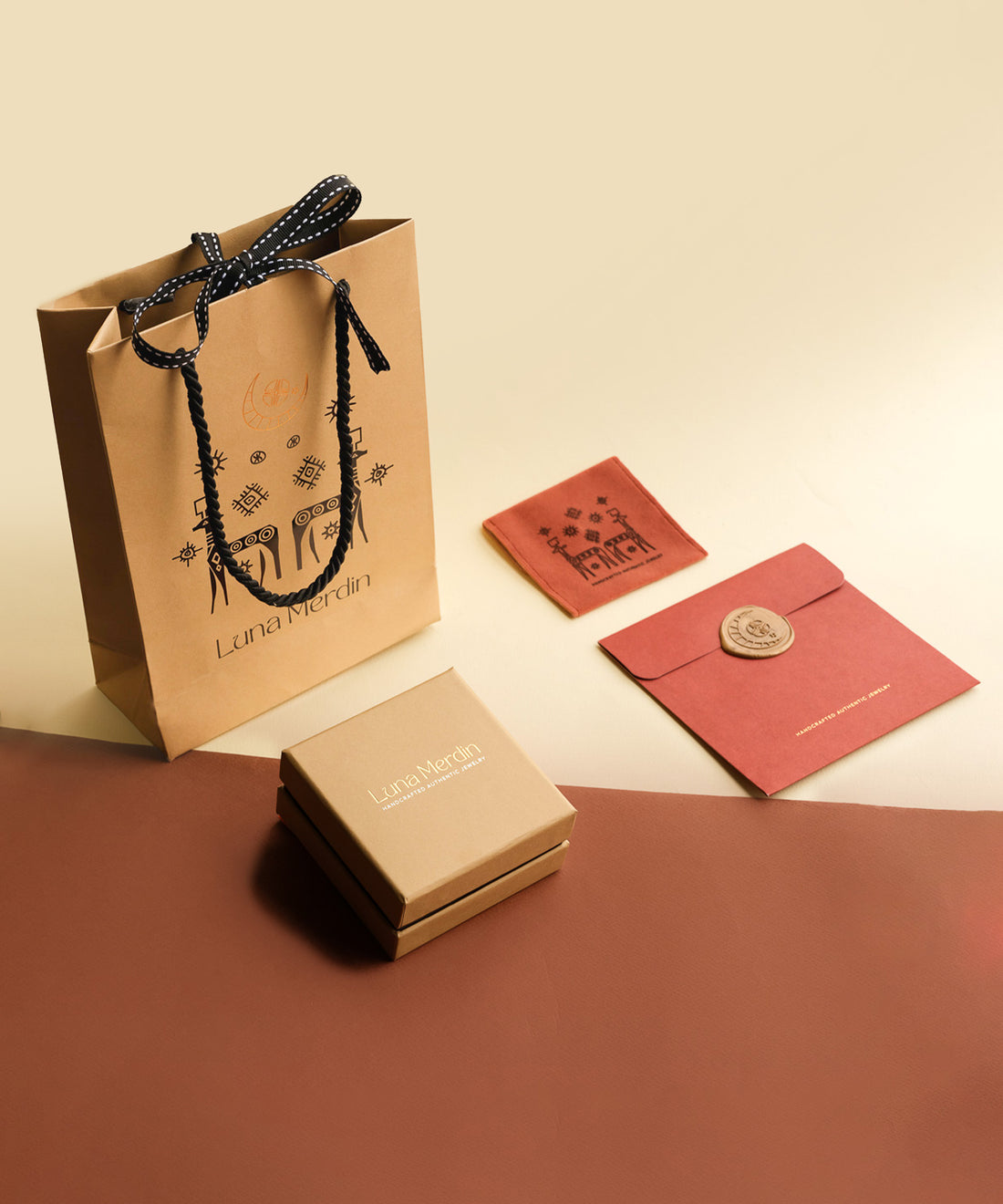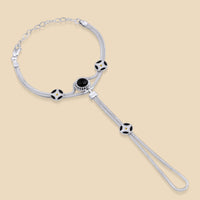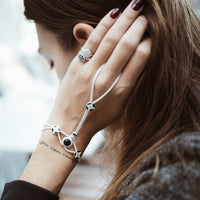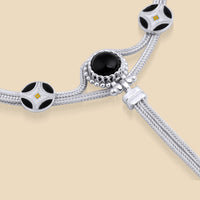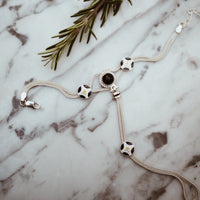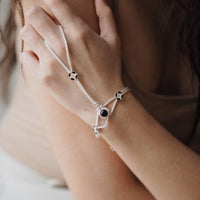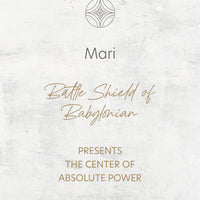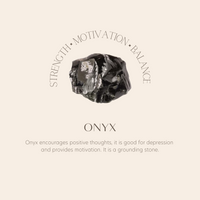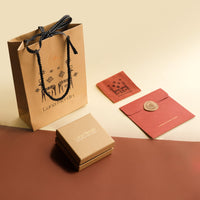 Mari Black Stone Finger Bracelet
ET17032


925 sterling silver, enameled handmade finger bracelet with Onyx natural stones
Adjustable  
HERITAGE COLLECTION

Mari: Taking over Mari, the city-state that had witnessed the magnificent era of Akkadian Empire was the dream of Hammurabi, the sixth king of Babylonia. To make his dream come true, in 1759 B.C he led his army to the fortress gates of Mari. King of Mari, who was getting prepared for the battle with Hammurabi, ordered a special battle shield. The figure on the shield presenting the center of absolute power, is now being revived by Luna Merdin.
Onyx encourages positive thoughts, it is good for depression and provides motivation. It is a grounding stone.
925 sterling silver
Handmade
Natural stone: Onyx
Special color enamel
Luna Merdin stamped authentic design
Please click for maintenance information.
Adjustable size.
It is suitable for 14-19 cm wrist size.
Orders are sent as a gift package with a special story card and product box.
Shipping is free for orders $100 and up, delivered to DHL Express within 2 business days at the latest.
The delivery day of the products specified as the delivery time in 2-3 weeks will also be notified to you.
You can exchange or return purchased items within 14 days.
For more detailed information, you can review our Shipping and Return terms.