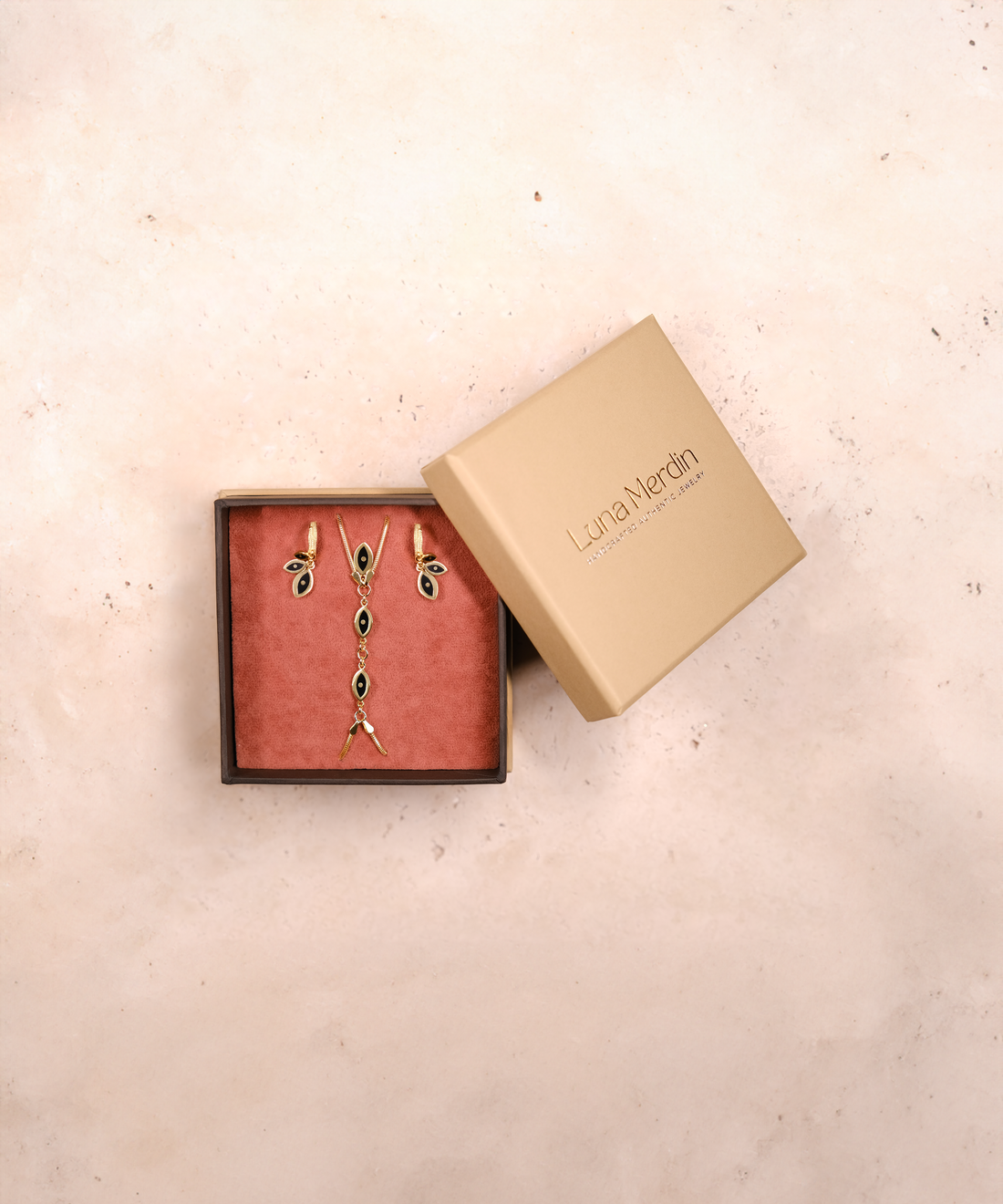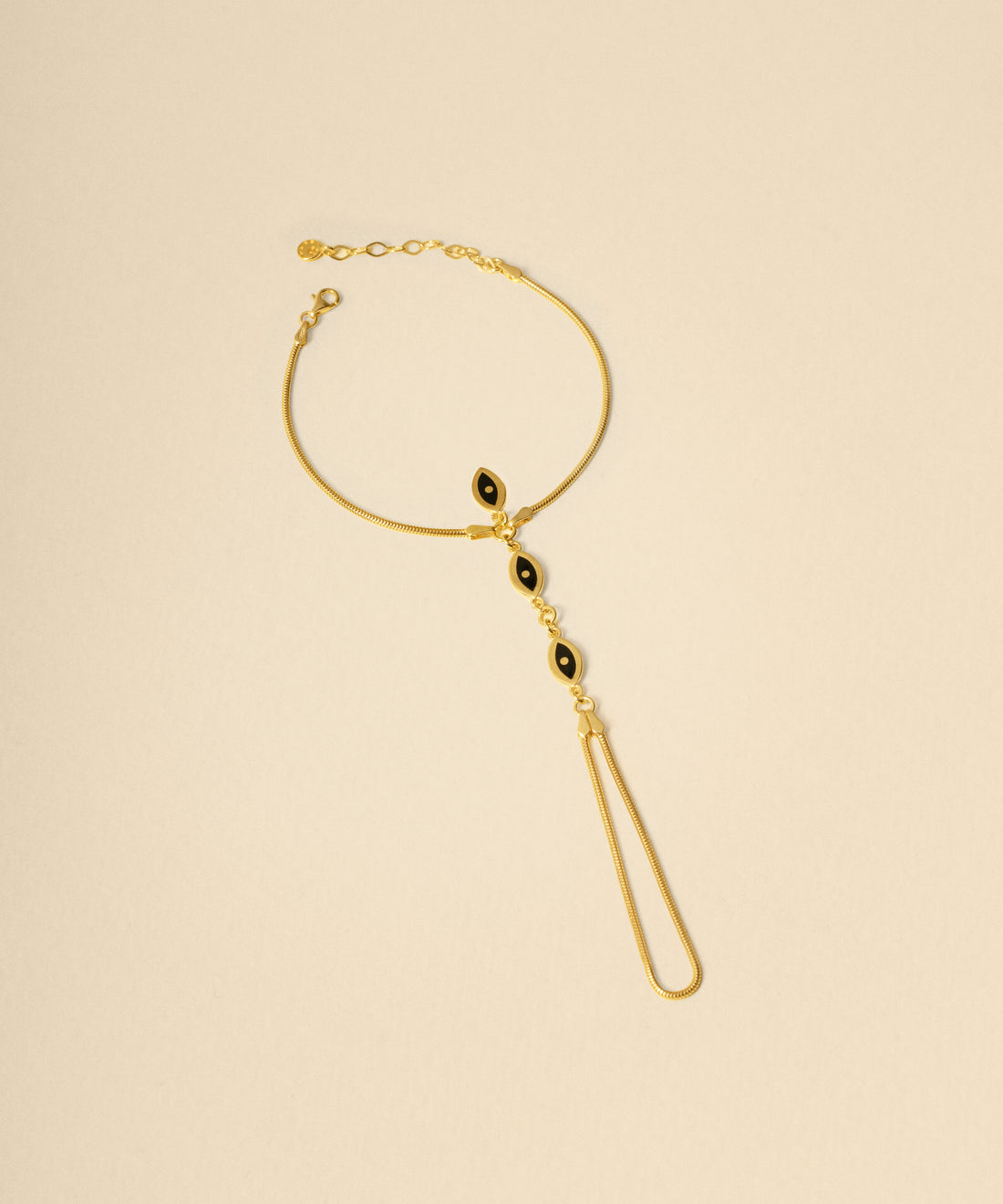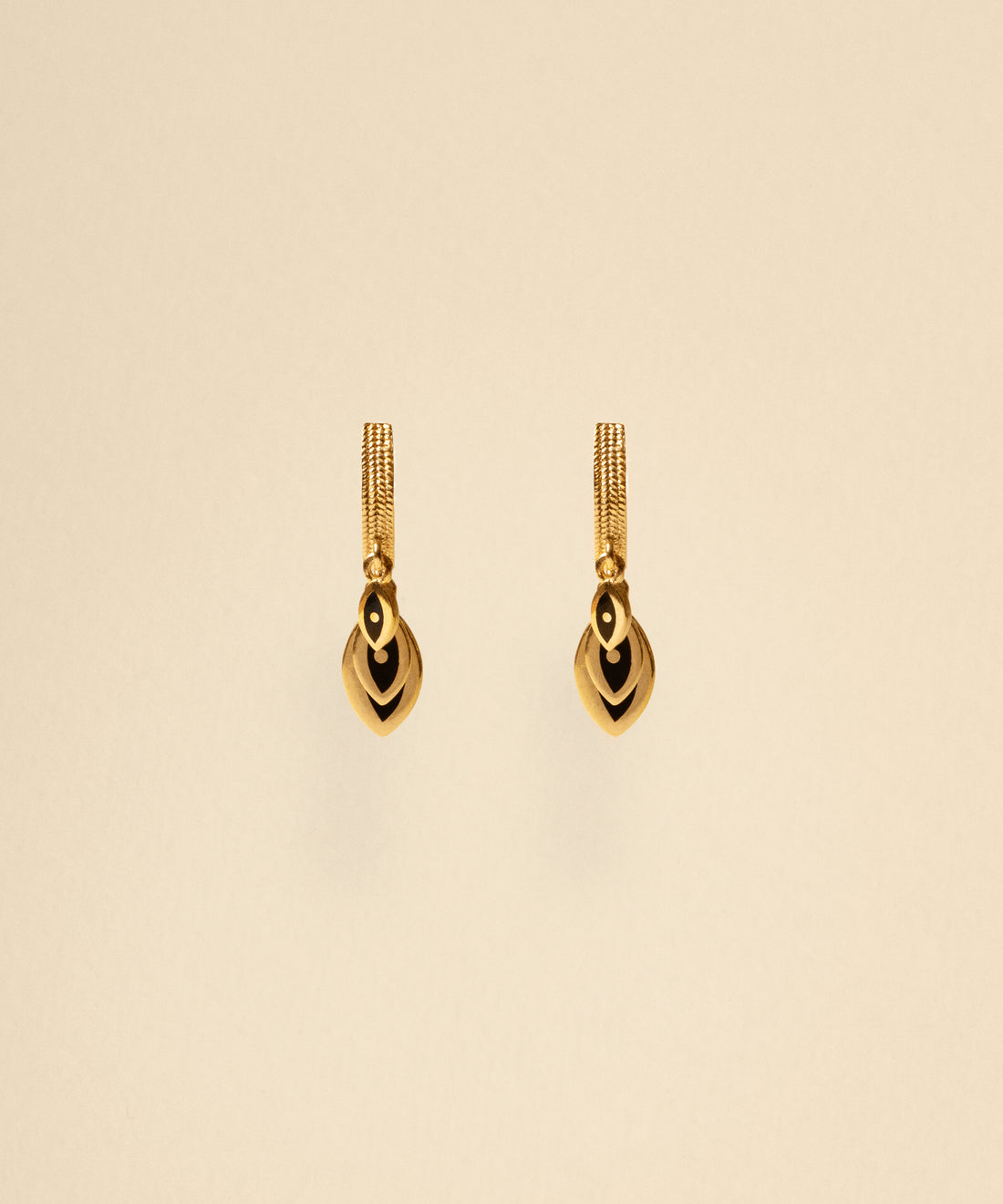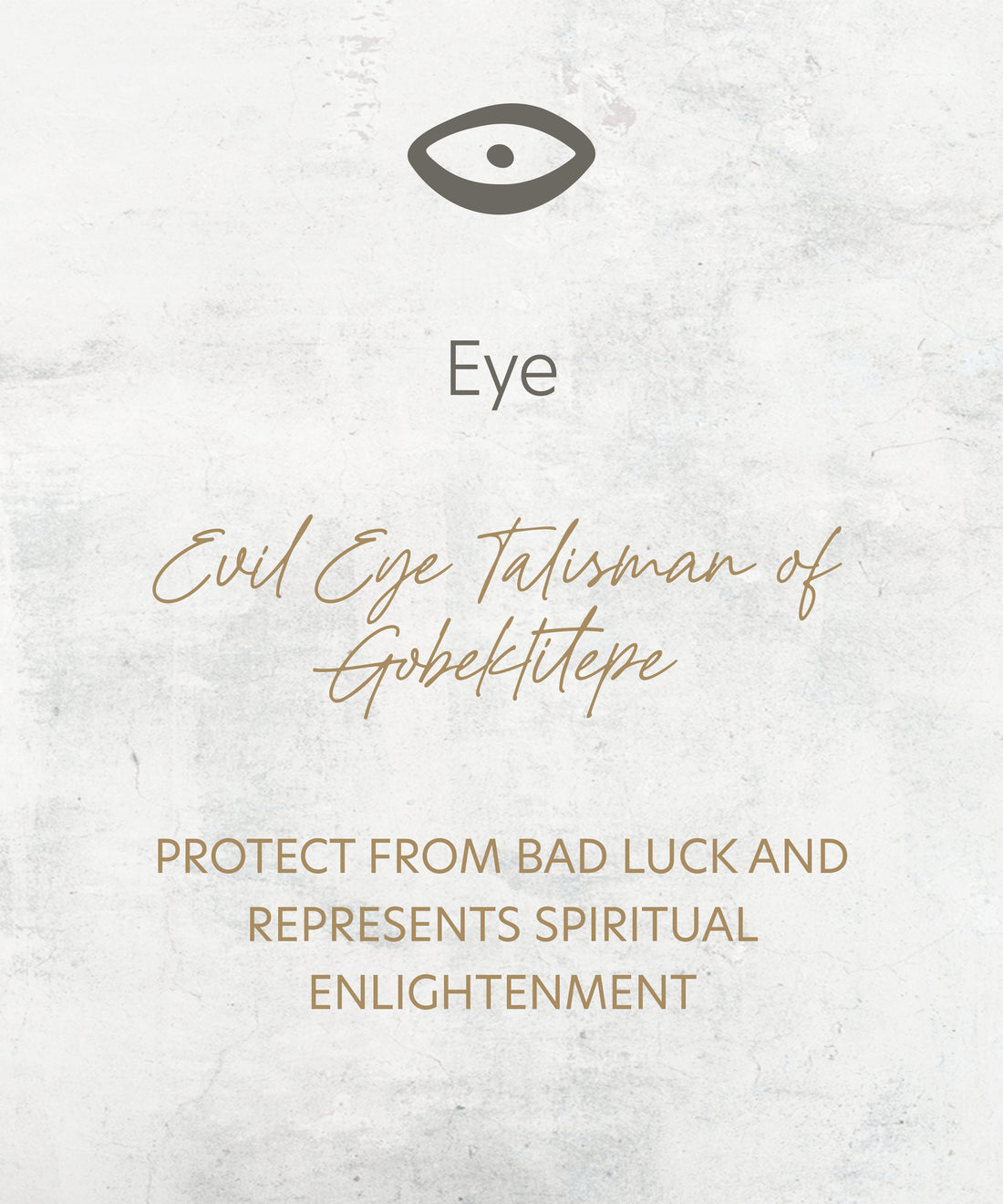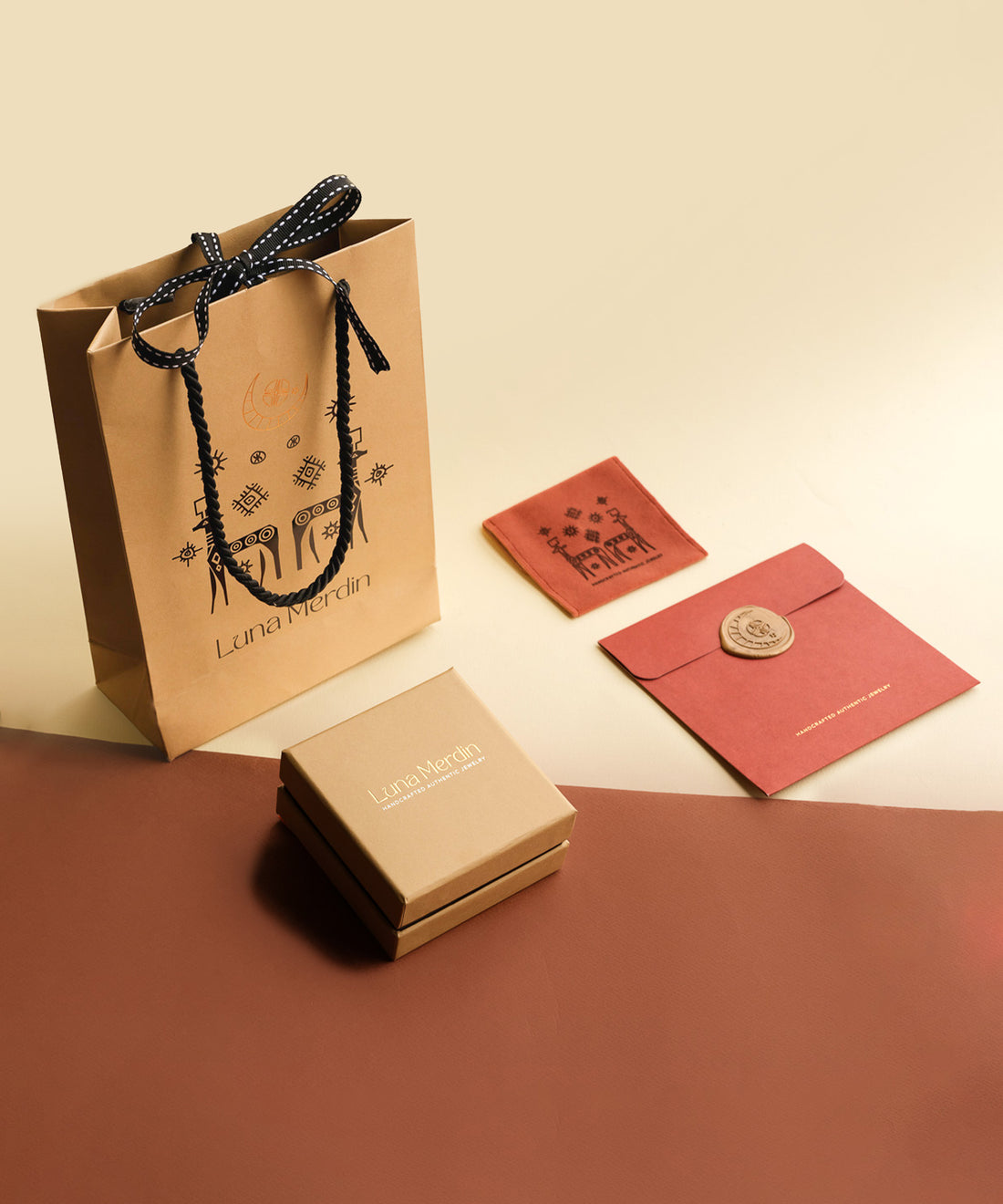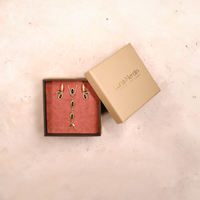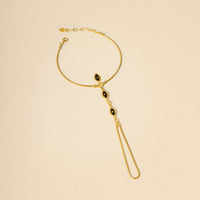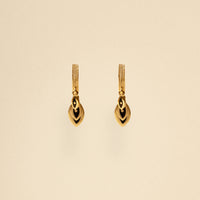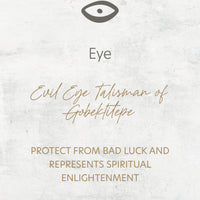 925 Sterling silver, micron gold plated, enameled handmade hand bracelet and earrings
Finger Bracelet Adjustable size
GOBEKLITEPE COLLECTION

Eye: Eye: Symbols of all-seeing gods, especially the sun gods, the eyes represent perception and spiritual enlightenment. The eye symbolizes the God and the seeing eye of the God, represents the power of constant watching, seeing and protecting everything. Egyptian and Middle Eastern sailors used to have the eye symbol painted on their ships to protect themselves.
Representing the evil eye bead and embroidered on pots in Gobeklitepe; Eye figures that watch, protect and and represent spiritual enlightenment now adorn your bodies with Luna Merdin.
925 sterling silver, 22K micron gold-plated
Handmade
Special color enamel
Luna Merdin stamped authentic design
Please click for maintenance information.
Eye Finger Bracelet Gold: 
Adjustable Size 
Suitable for wrist size between 14-19 cm.
Triple Eye Earrings Gold:
Length: 2.5 cm Diameter: 1.5 cm
Orders are sent as a gift package with a special story card and product box.
Shipping is free for orders $100 and up, delivered to DHL Express within 2 business days at the latest.
The delivery day of the products specified as the delivery time in 2-3 weeks will also be notified to you.
You can exchange or return purchased items within 14 days.
For more detailed information, you can review our Shipping and Return terms.