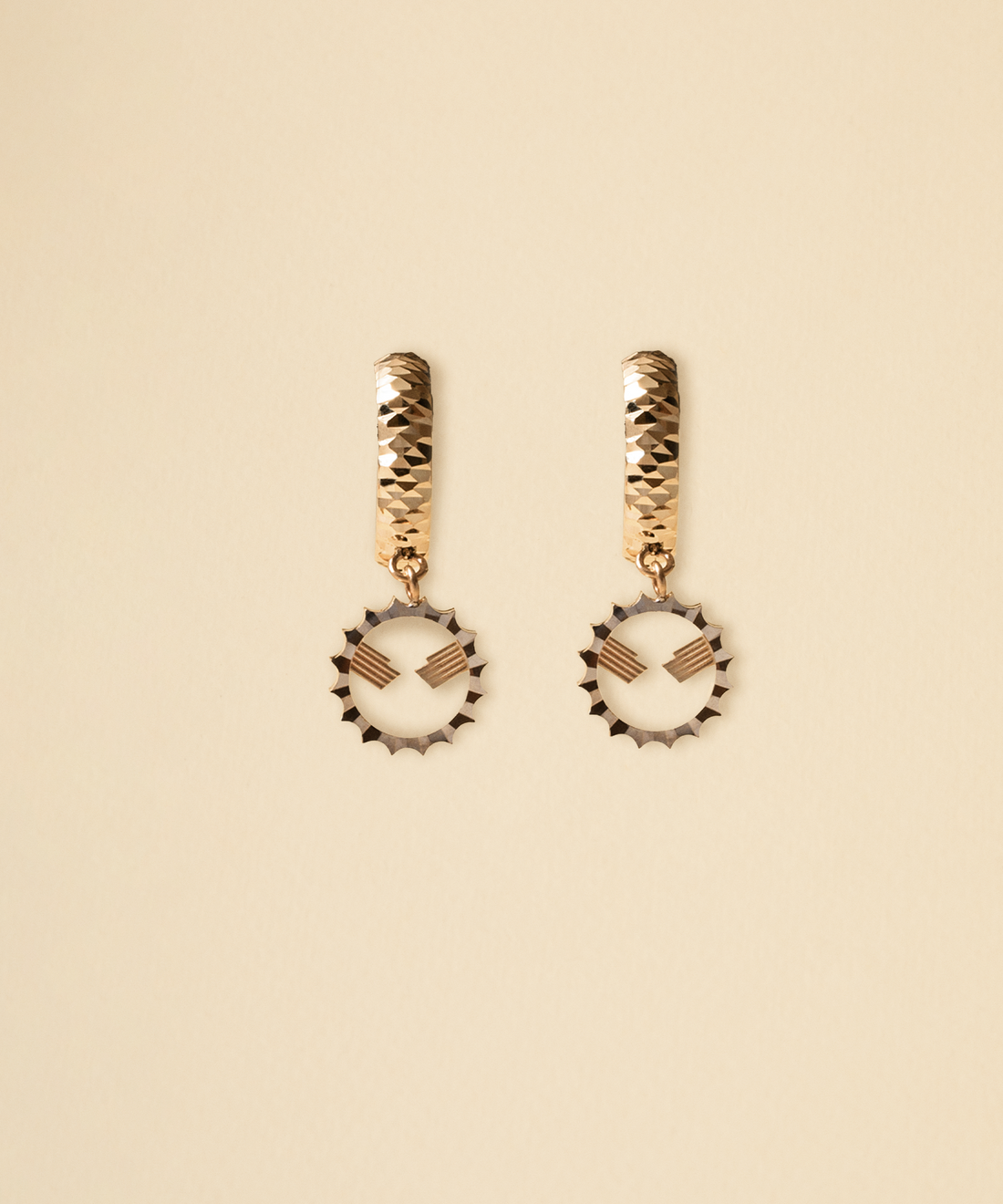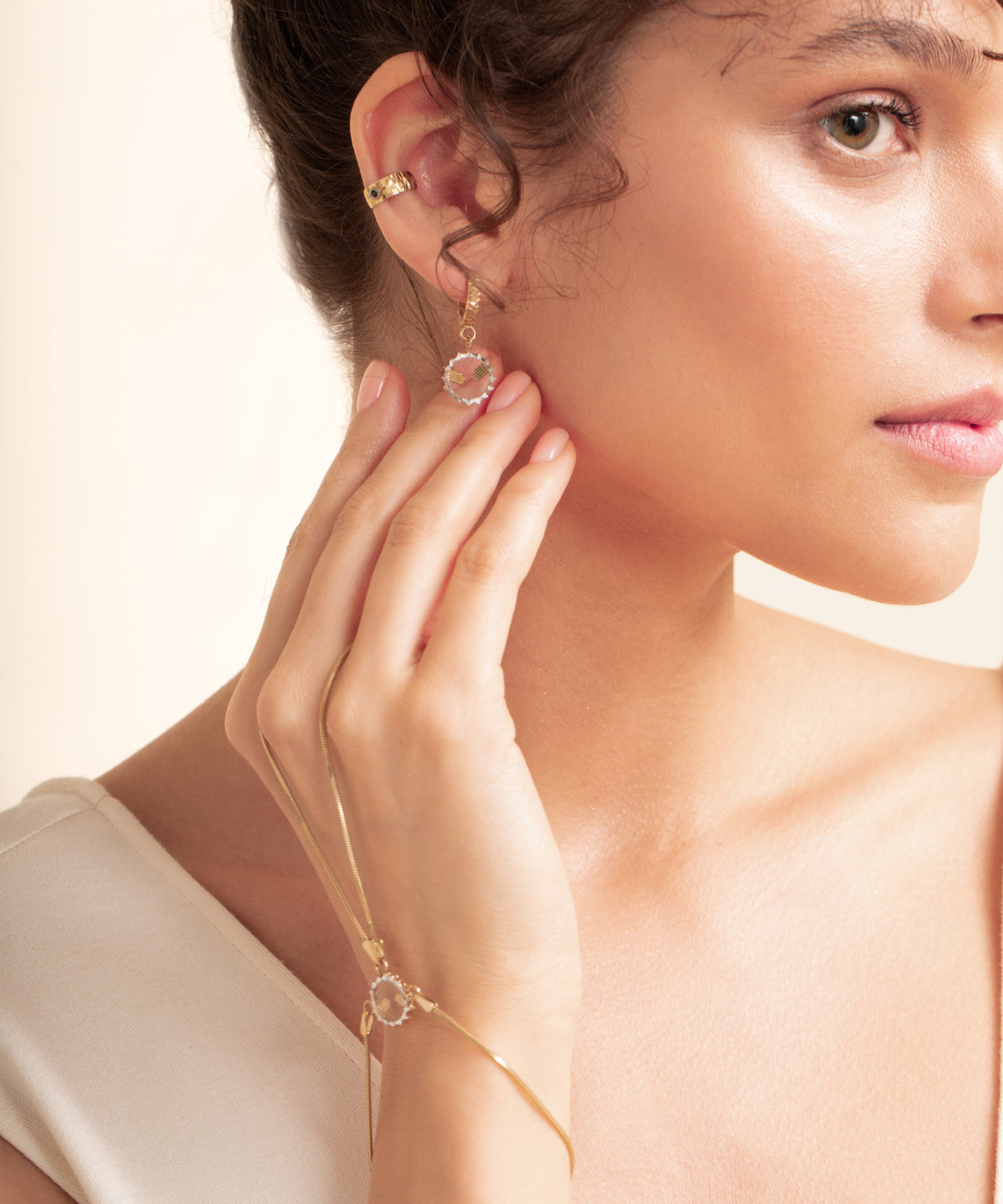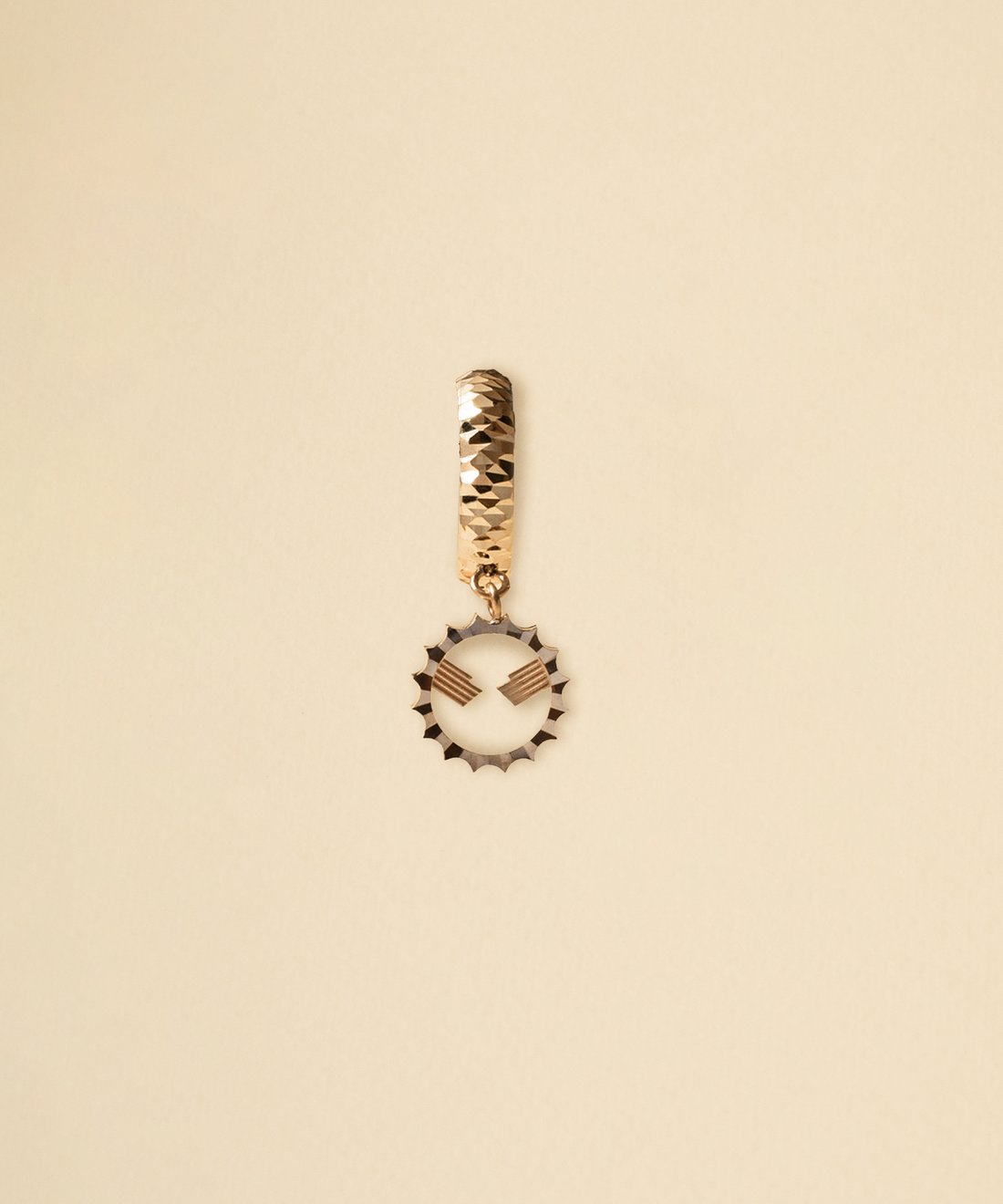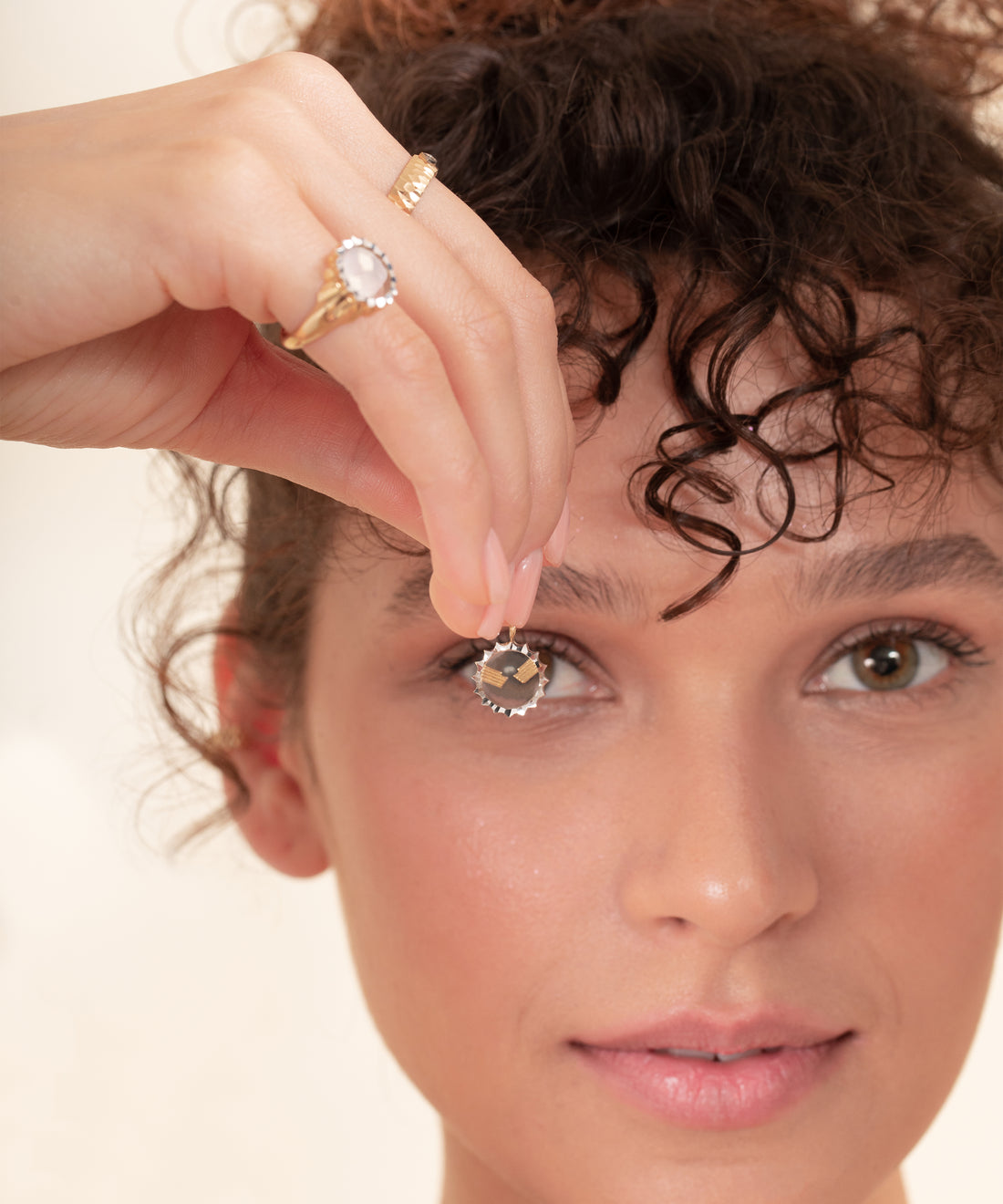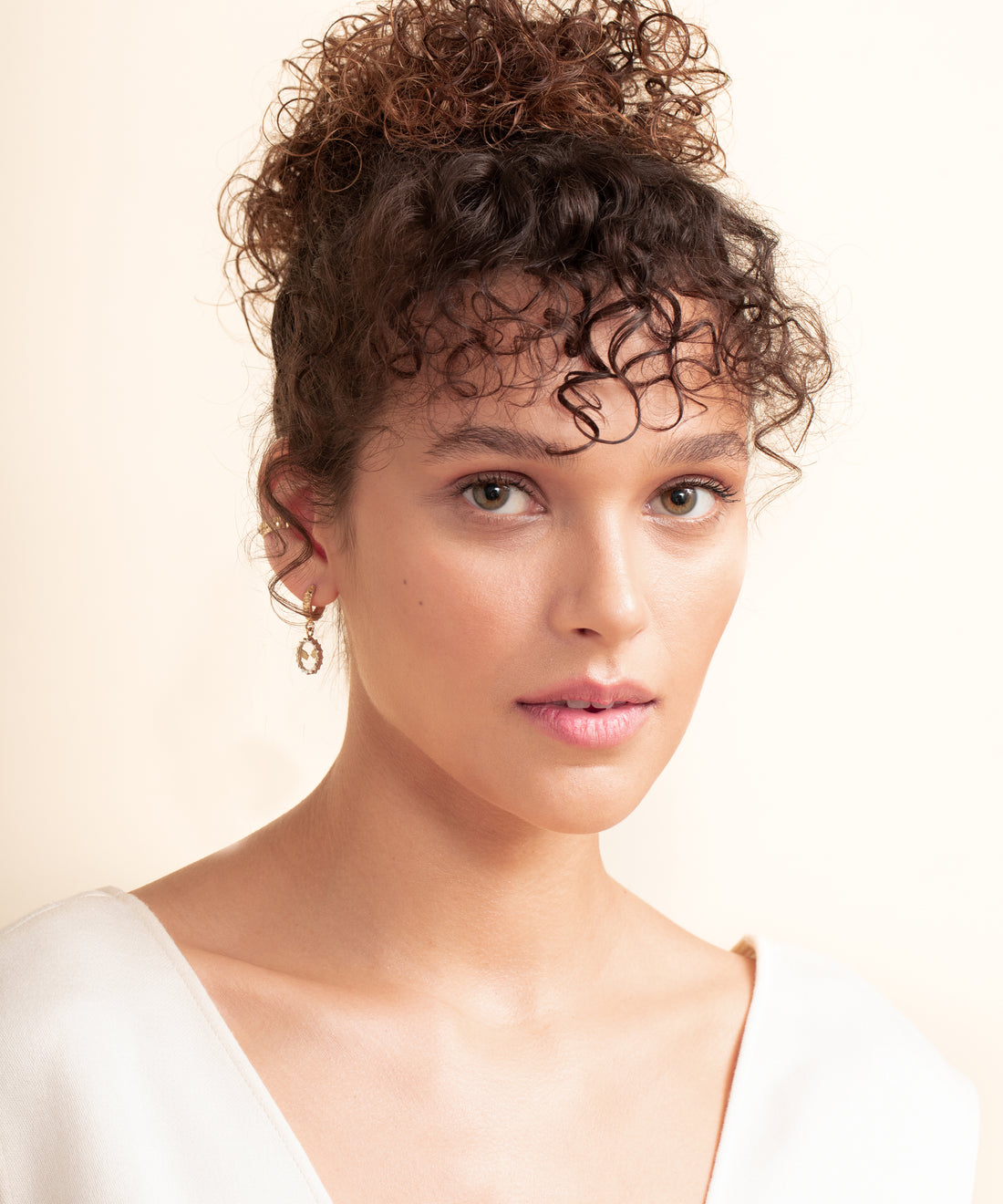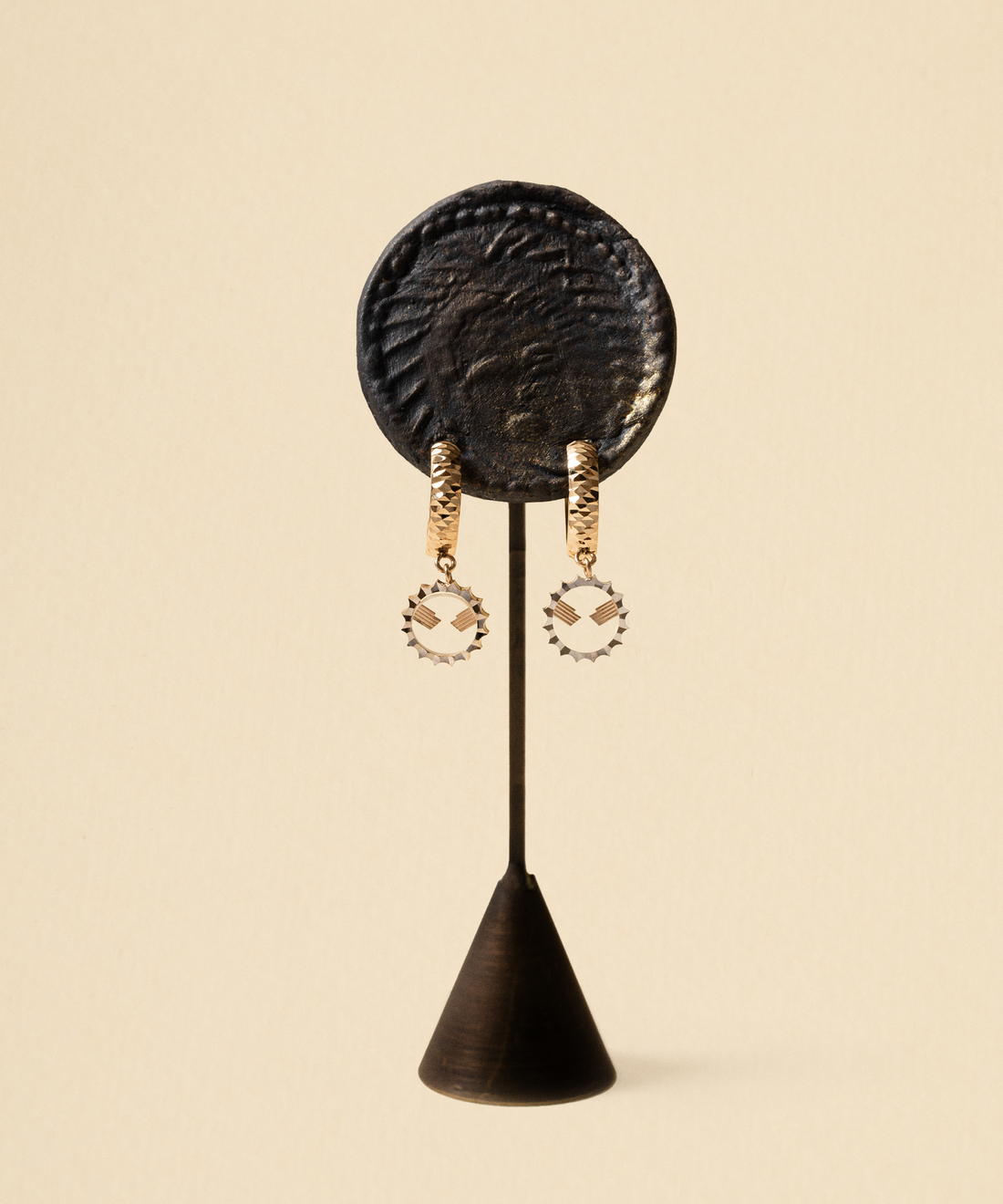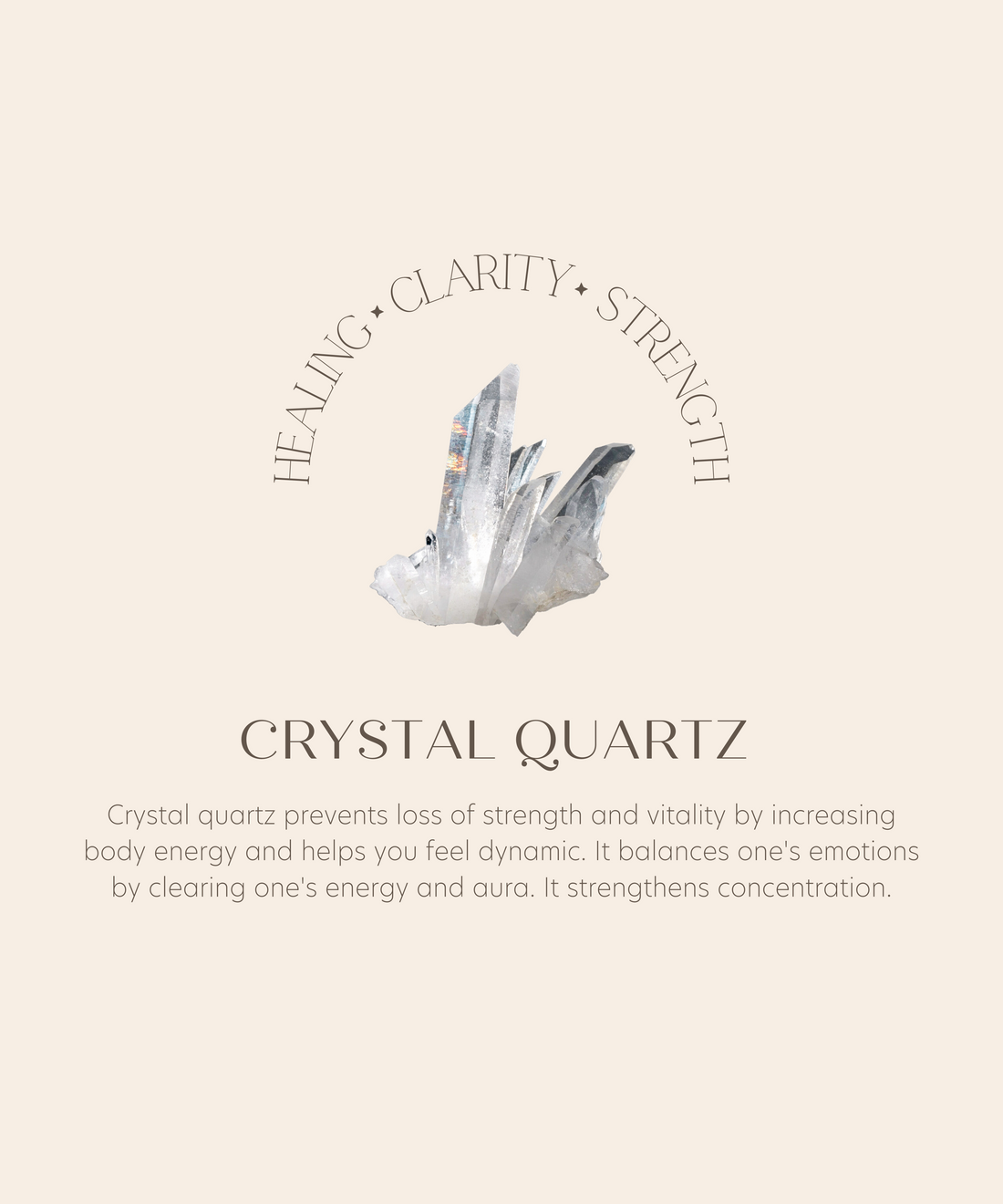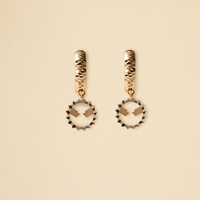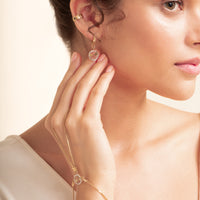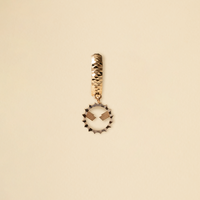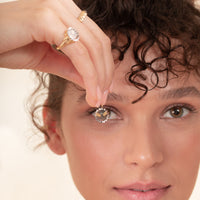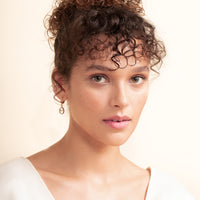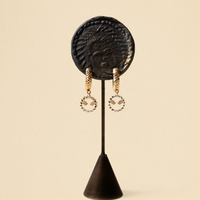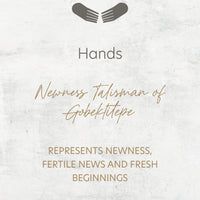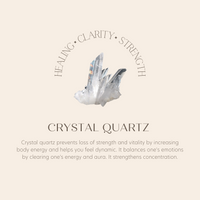 KP22012
14K solid white and yellow gold, crystal quartz, shiny cut, hand-crafted earring

NEW GOBEKLITEPE COLLECTION

Hands: Birth and rebirth are highly respected since the earliest civilizations. Women and earth is vital for the continuity of life. Symbols with hands in Gobeklitepe symbolize birth or rebirth. The Hands figure will bring the amulet of new, fruitful news and new beginnings in your life. Make it a part of your life with crafted Luna Merdin pieces.
Gold harmonizes the body energy and invigorates the mind. Ethically hand-crafted using 100% recycled gold.

Crystal quartz prevents loss of strength and vitality by increasing body energy and helps you feel dynamic. It balances one's emotions by clearing one's energy and aura. It strengthens concentration.
14K solid gold
Crystal Quartz gemstone
Ethically hand-crafted
%100 recycled gold
Special shiny cut
Luna Merdin stamped authentic design
Please click for maintenance information.
Crystal Quartz gemstone diameter: 1.2 cm
Ear loop diameter: 1.2 cm
3 cm tall
Orders are sent as a gift package with a special story card and product box.
Shipping is free for orders $100 and up, delivered to DHL Express within 2 business days at the latest.
The delivery day of the products specified as the delivery time in 2-3 weeks will also be notified to you.
You can exchange or return purchased items within 14 days.
For more detailed information, you can review our Shipping and Return terms.