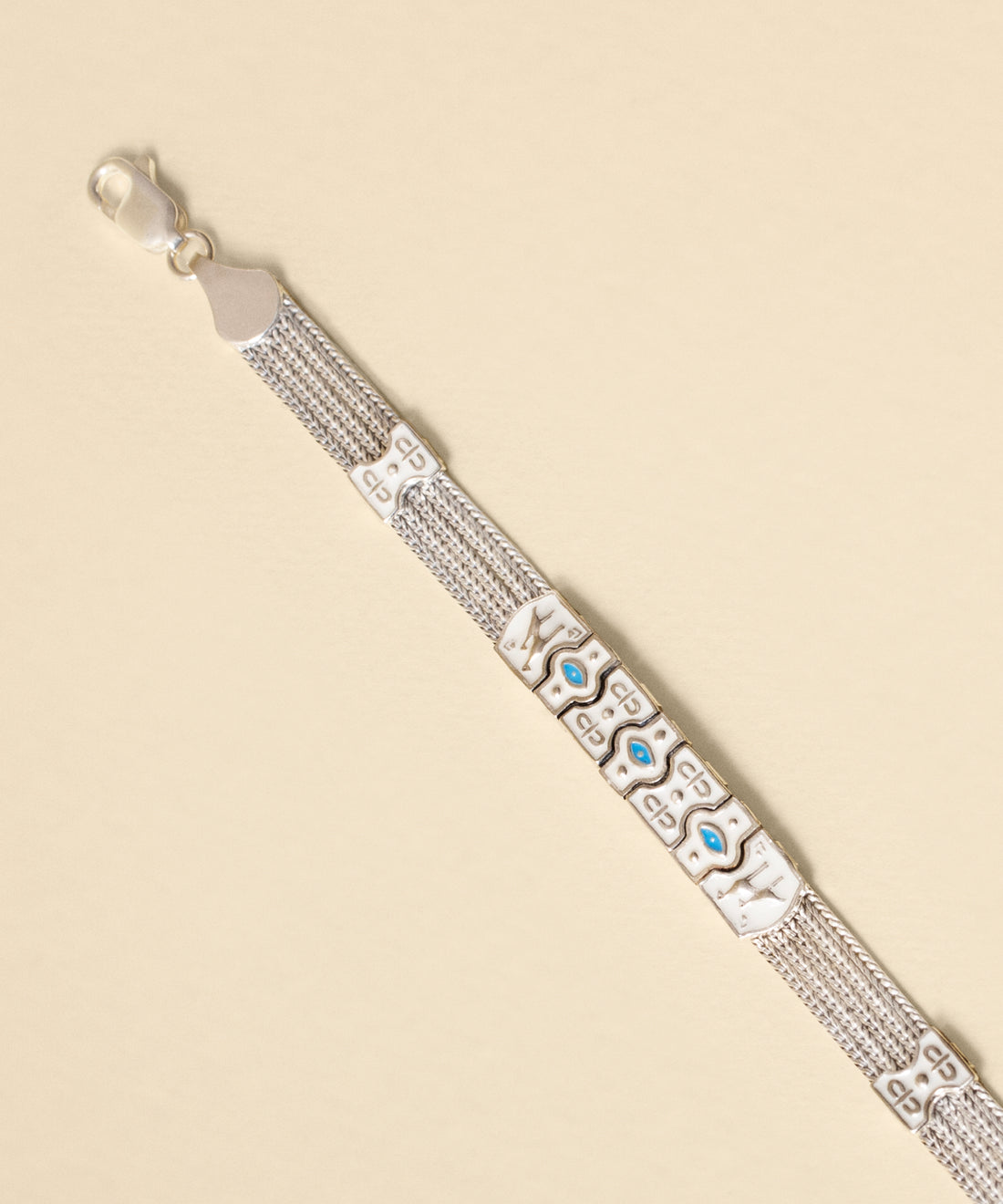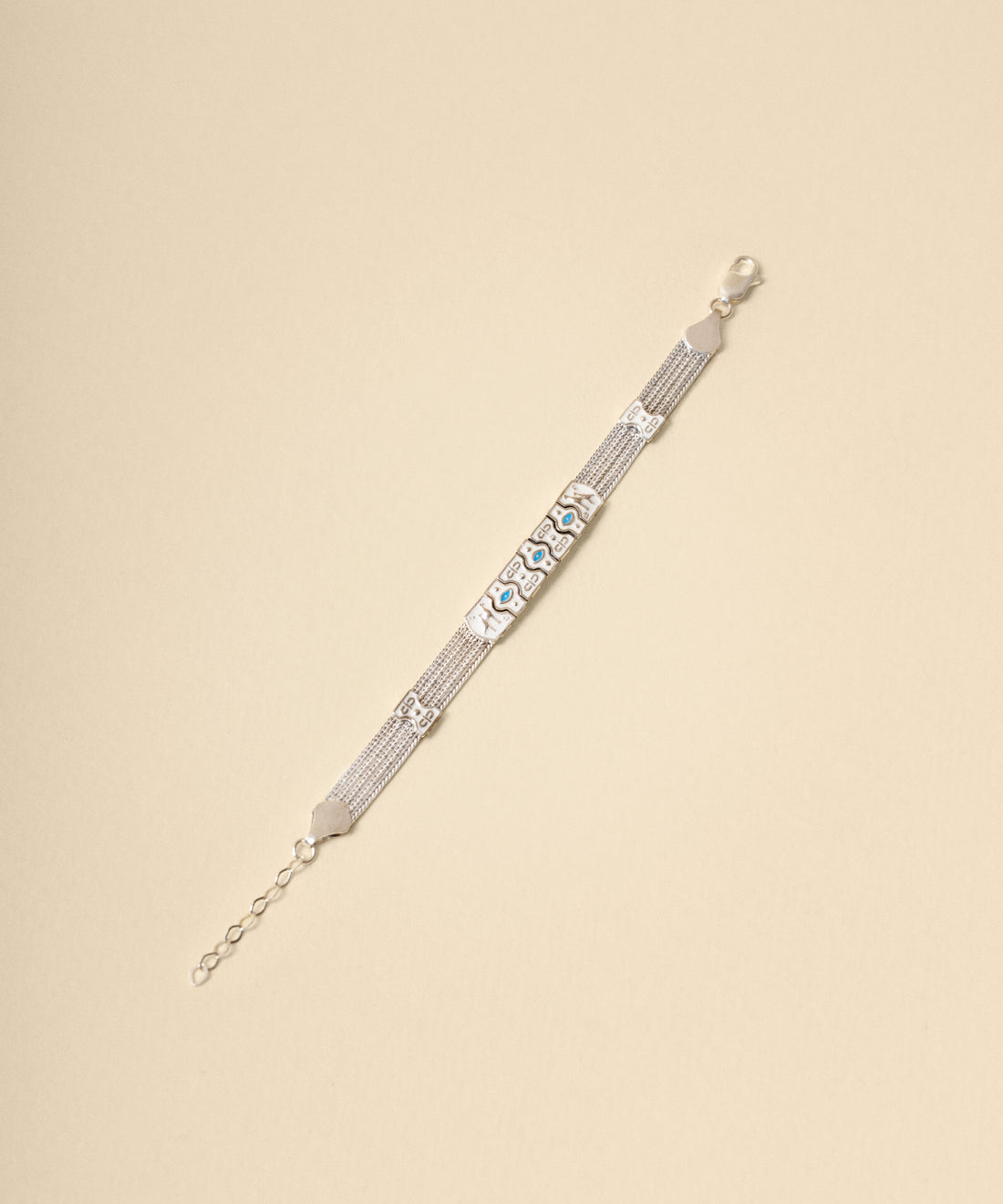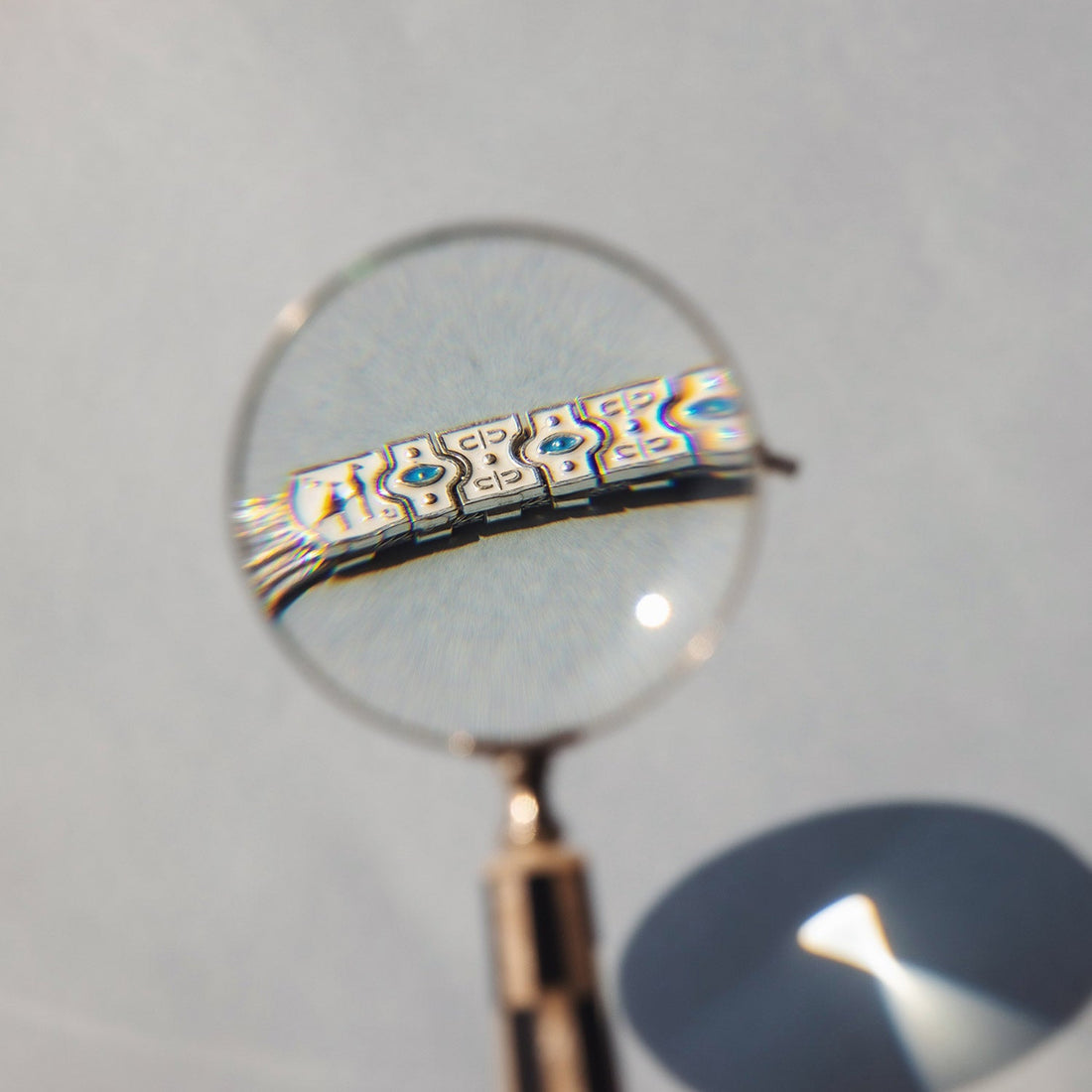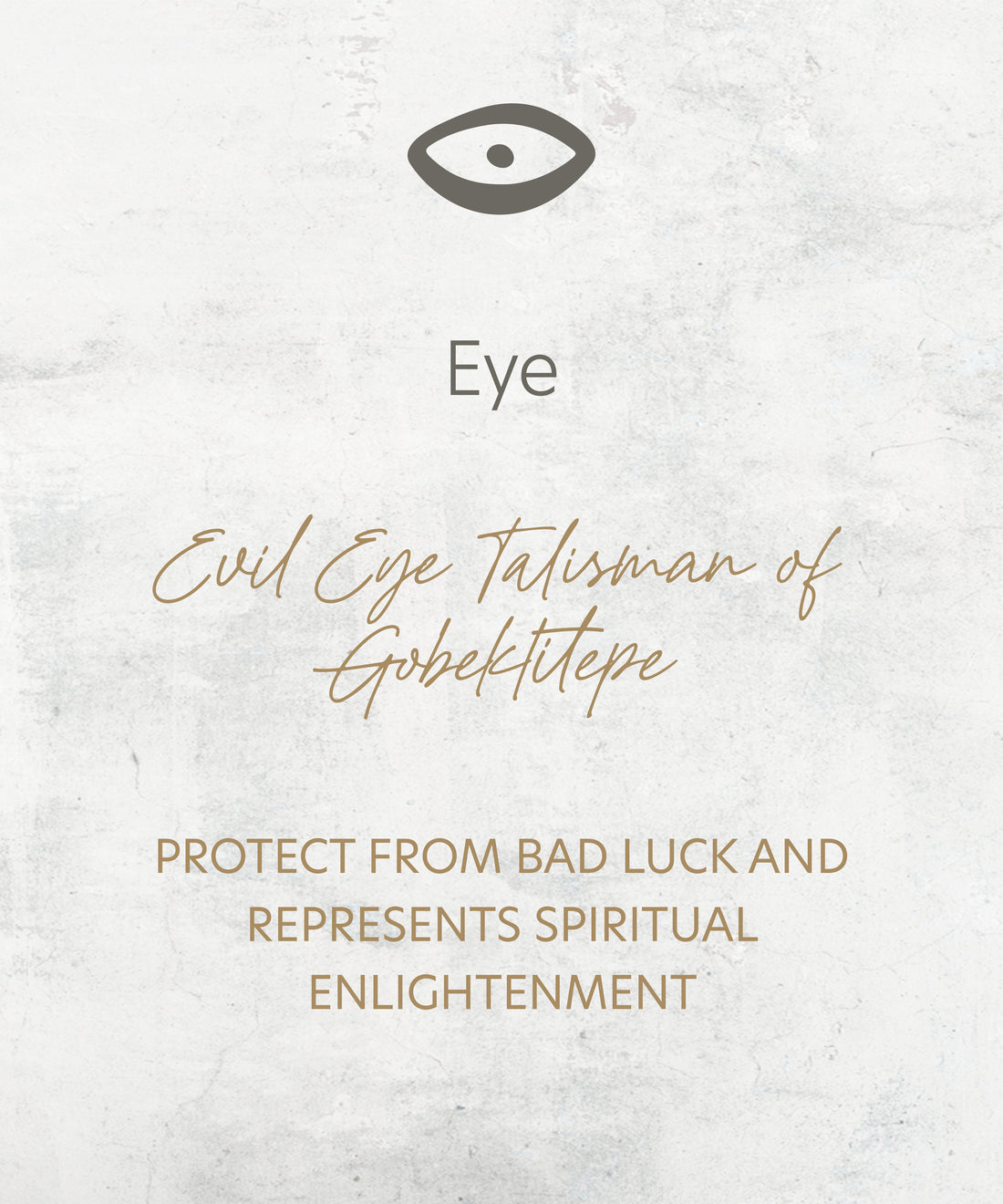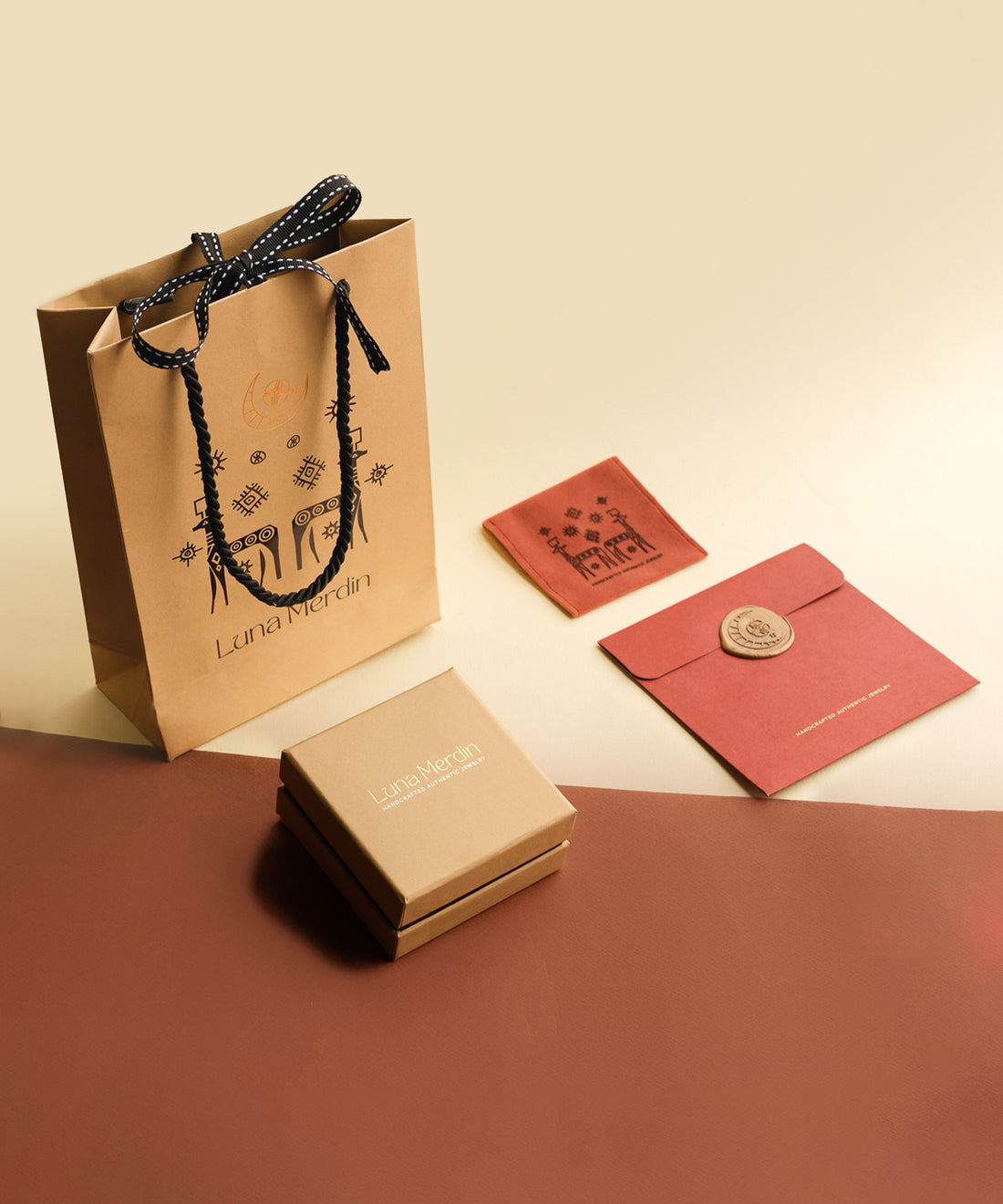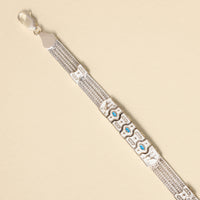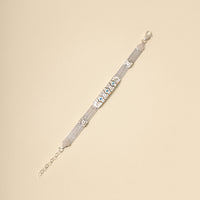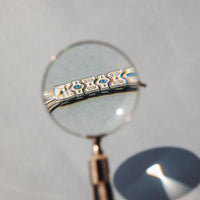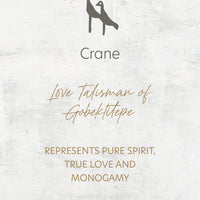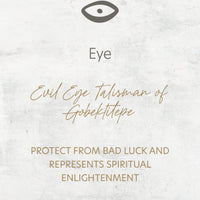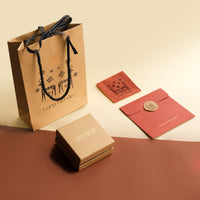 Gobeklitepe Thin Bracelet Silver
BZ20021
925 sterling silver, pearlescent enameled, handmade bracelet  
Adjustable size
GOBEKLITEPE COLLECTION

Crane/Eye: Gobeklitepe, is the oldest and largest center of worship in history, "zero point in human history". The unique stories of Gobeklitepe come to life again with the Luna Merdin Gobeklitepe collection and history adorns your bodies.
Eye figures that watch, protect and represent spiritual enlightenment and Crane bird figure, the symbol of pure spirit, monogamous life and true love, is now in Luna Merdin.

925 sterling silver
Handmade
Special pearlescent color enamel
Luna Merdin stamped authentic design
Please click for maintenance information.
Adjustable size.
It is suitable for 14-19 cm wrist size.
Orders are sent as a gift package with a special story card and product box.
Shipping is free for orders $100 and up, delivered to DHL Express within 2 business days at the latest.
The delivery day of the products specified as the delivery time in 2-3 weeks will also be notified to you.
You can exchange or return purchased items within 14 days.
For more detailed information, you can review our Shipping and Return terms.