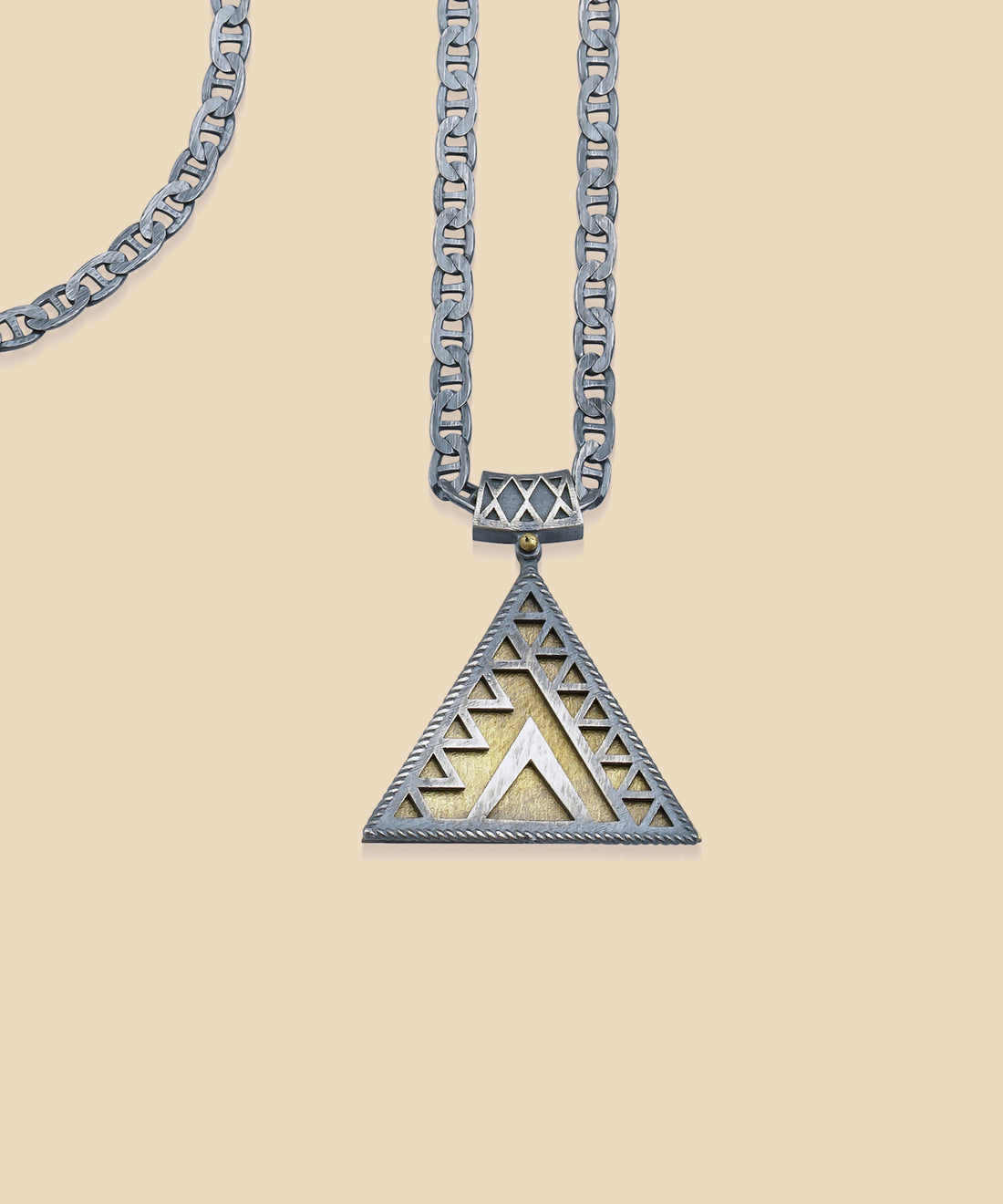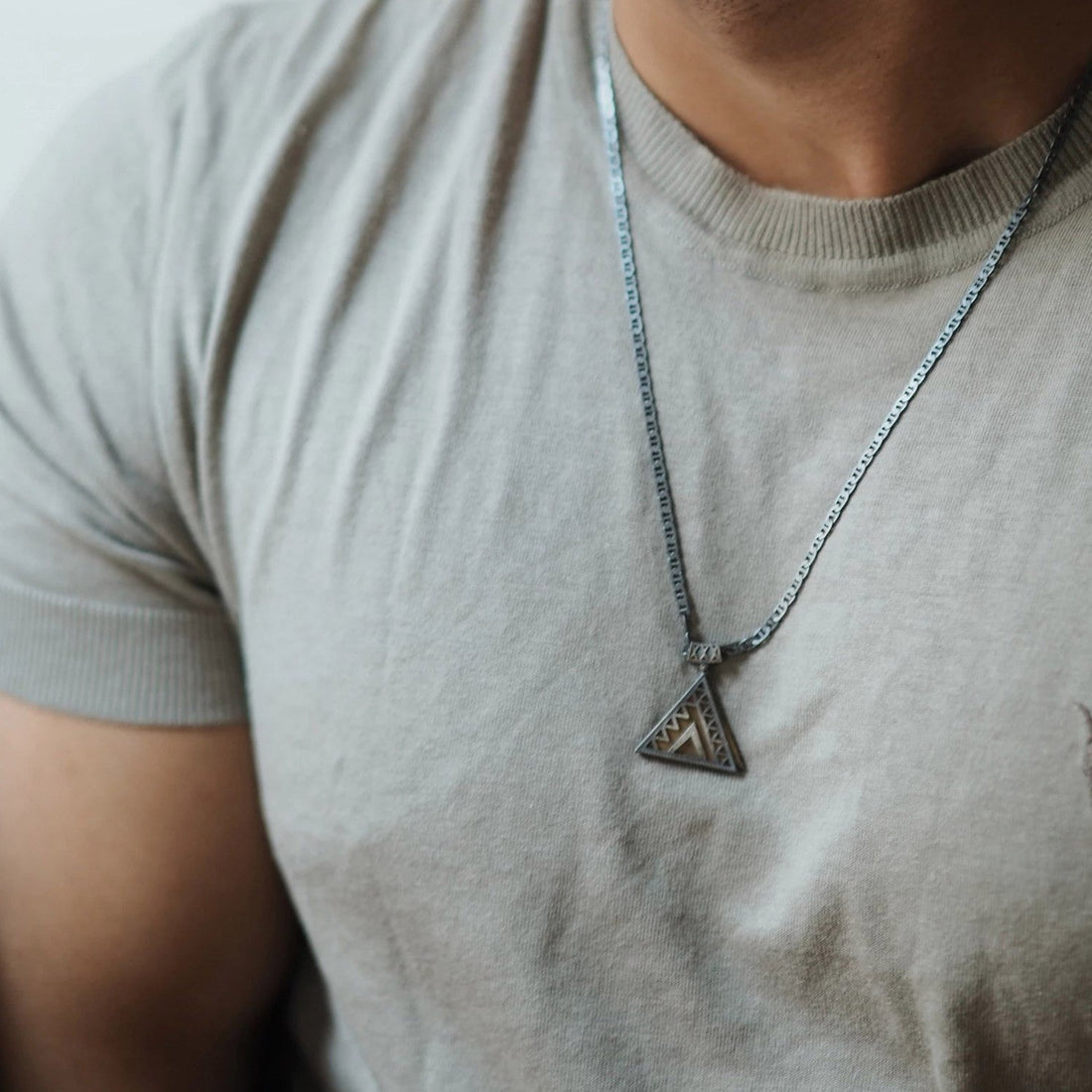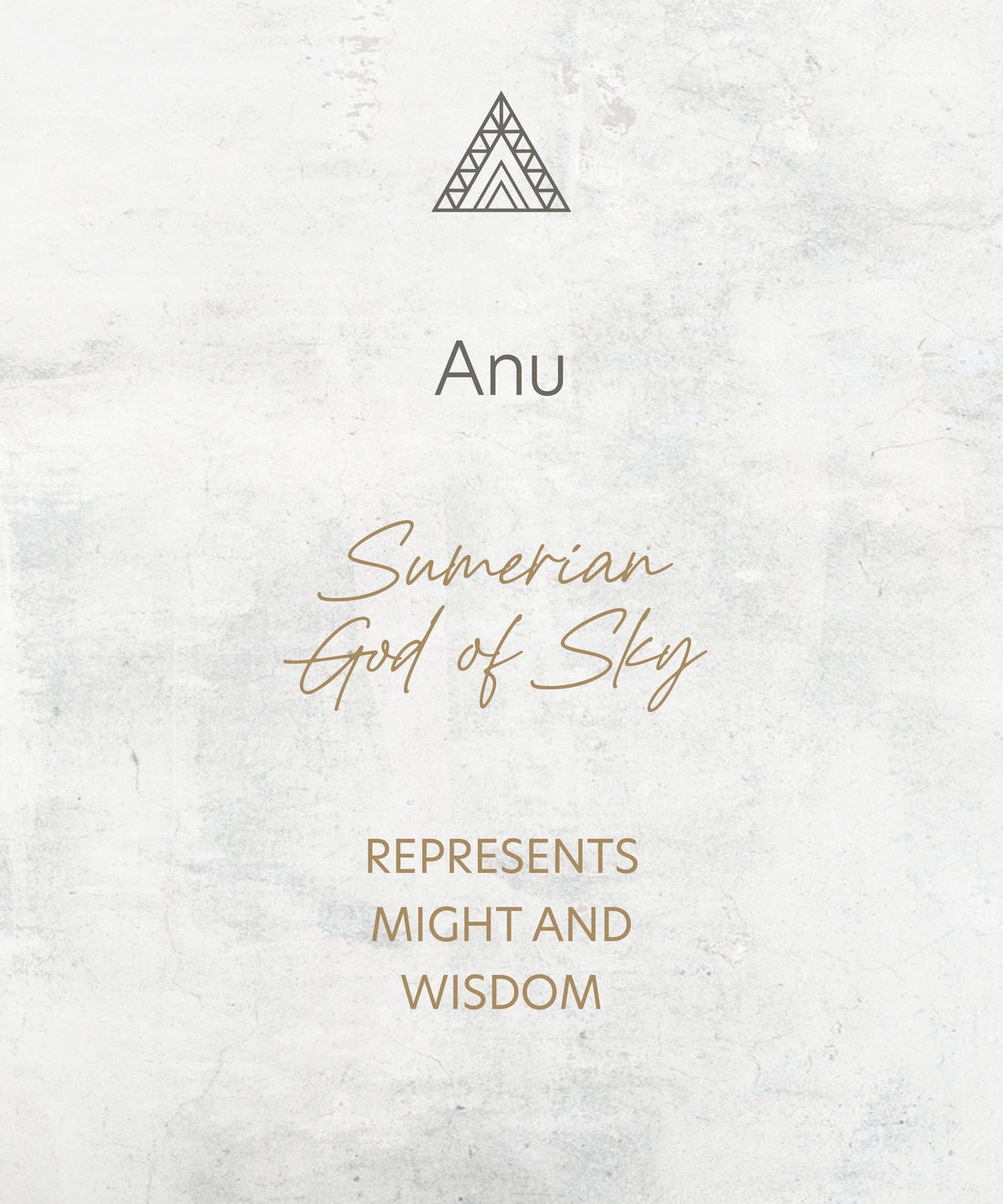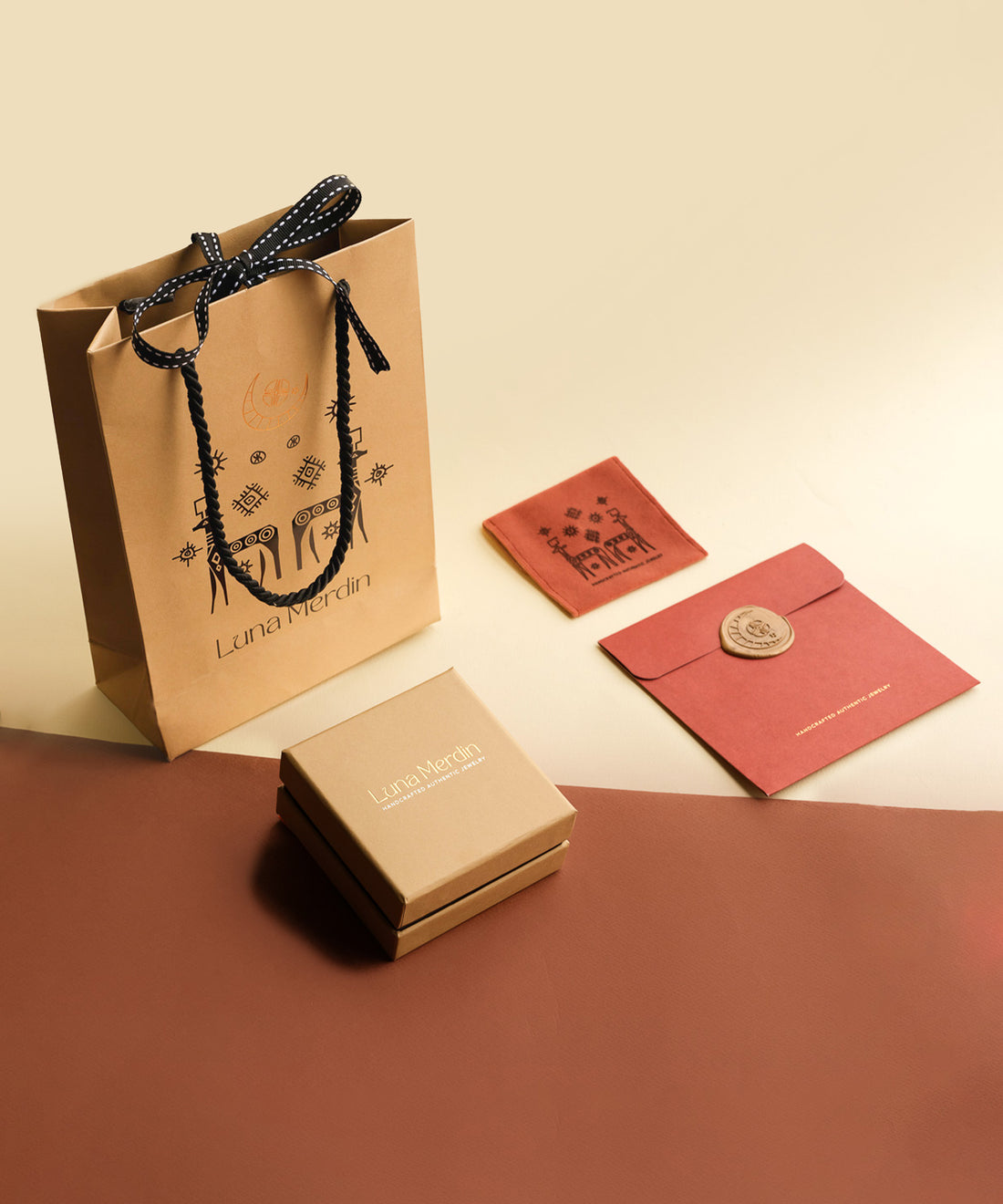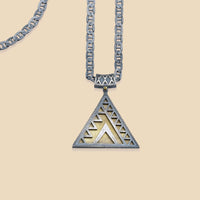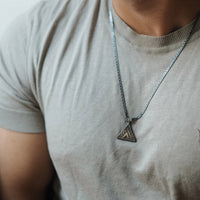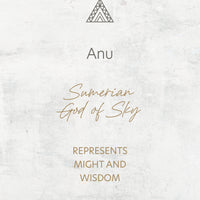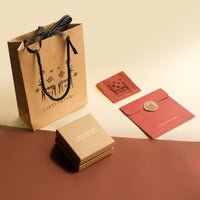 Anu Triangle Chain Necklace
KY19055
925 sterling silver, handmade necklace
Single size
ANU COLLECTION
Sumerians named Anu as the god of sky, the lord of heaven, the master of constellations and the king of divinity. Anu, as the representative of God Marduk on earth was the patron deity of Babylon. Around 3000 B.C, Sumerians built The Mountain of God, namely the Tower of Babylon, which is one of the seven wonders of the world, as a seven-storey tower. They believed that they could see Marduk on the seventh floor and reach the sky from there. The design of Anu, representing the sky, might and wisdom – symbolizing the seven floors of the Tower of Babylon with seven triangles on each side,  is now in Luna Merdin…
925 sterling silver, oxidized
Bronze
Handmade
Luna Merdin stamped authentic design
Please click for maintenance information.
Orders are sent as a gift package with a special story card and product box.
Shipping is free for orders $100 and up, delivered to DHL Express within 2 business days at the latest.
The delivery day of the products specified as the delivery time in 2-3 weeks will also be notified to you.
You can exchange or return purchased items within 14 days.
For more detailed information, you can review our Shipping and Return terms.