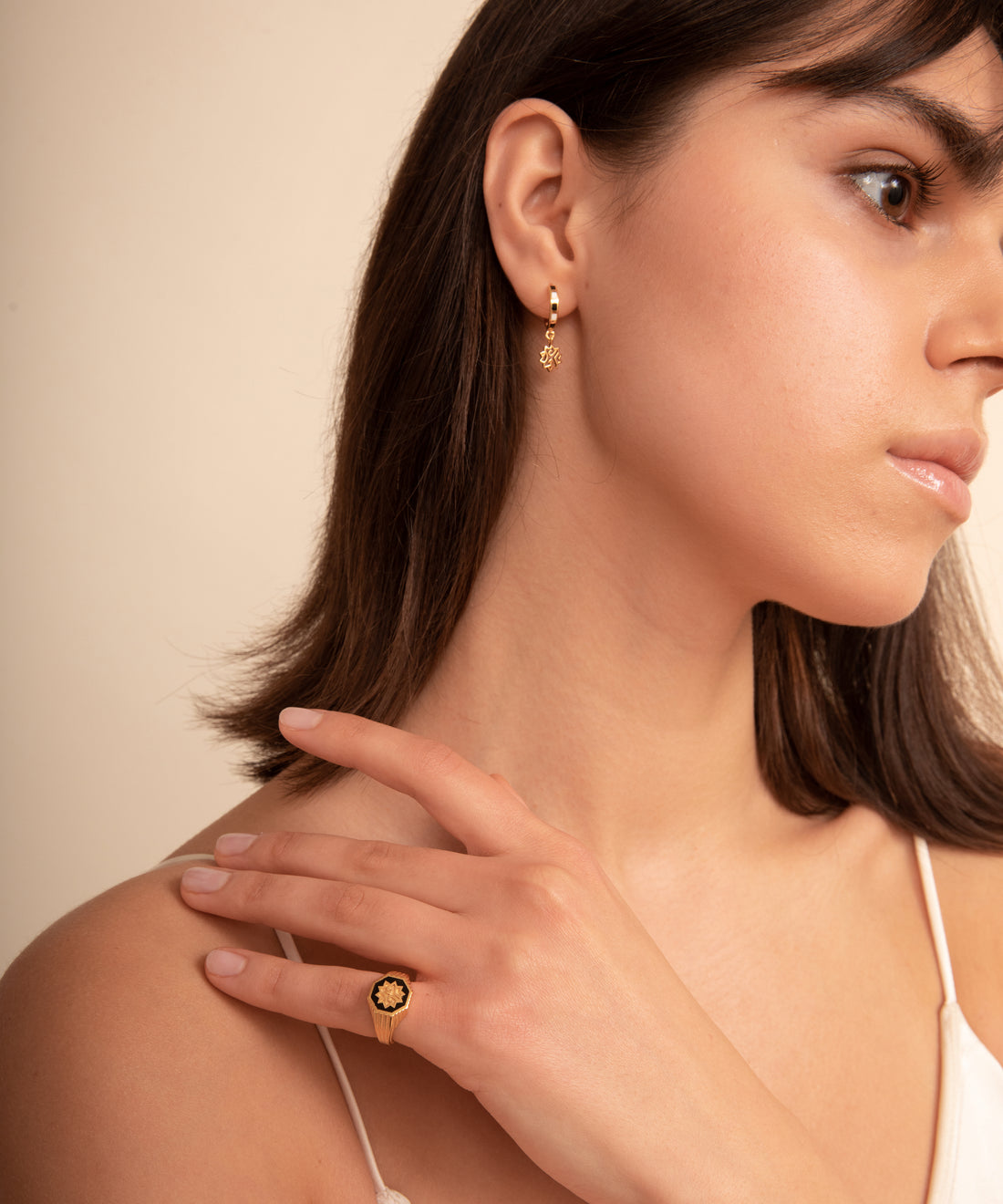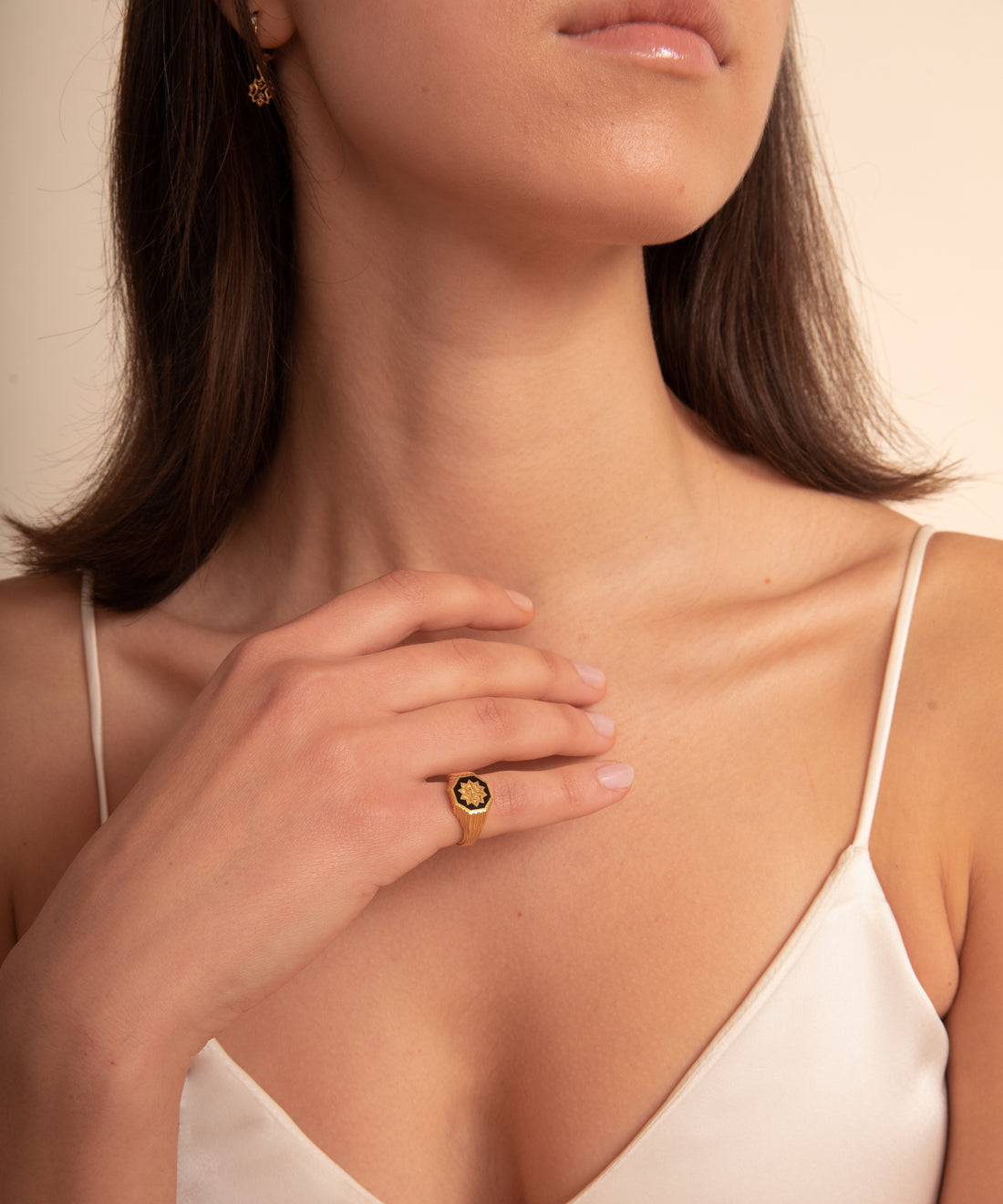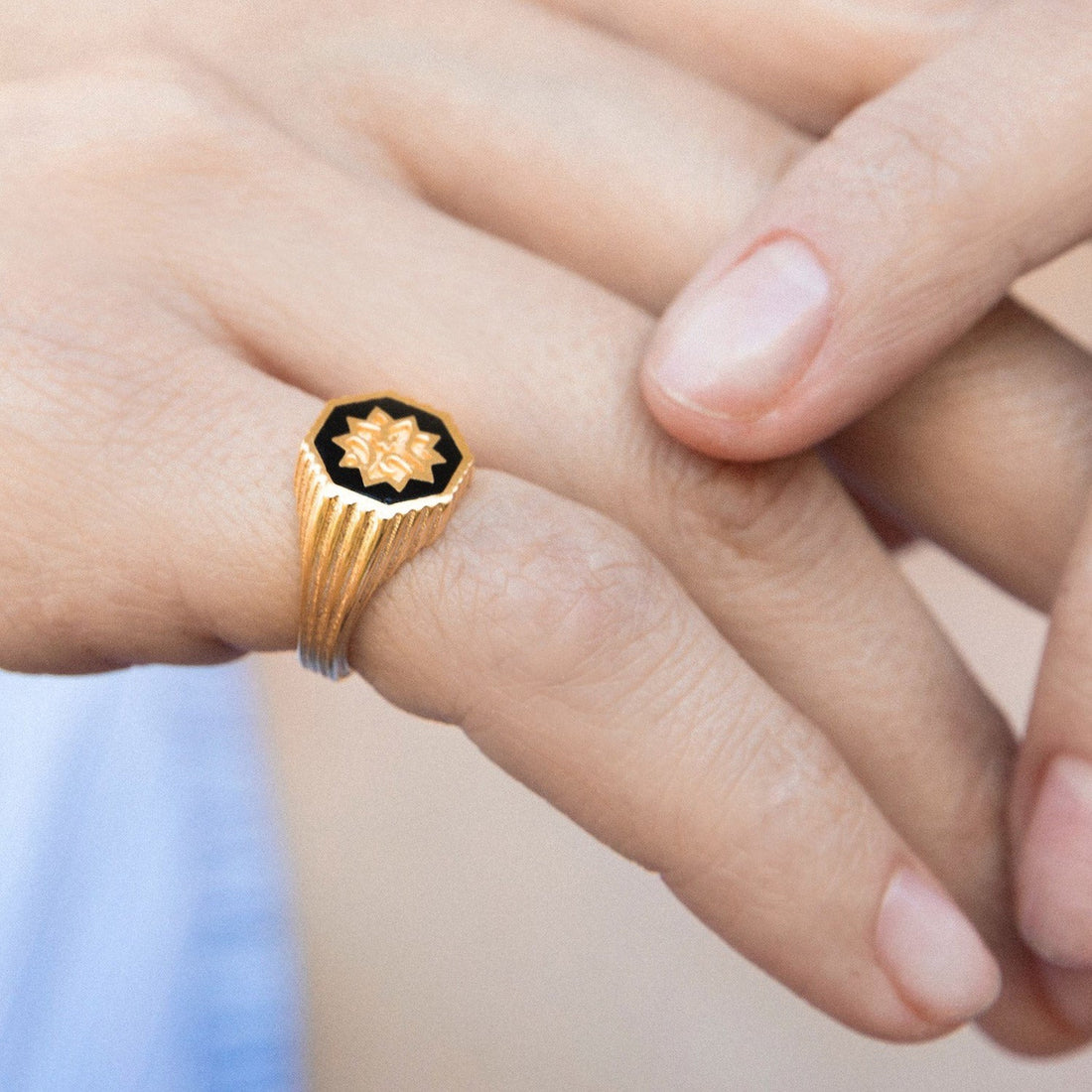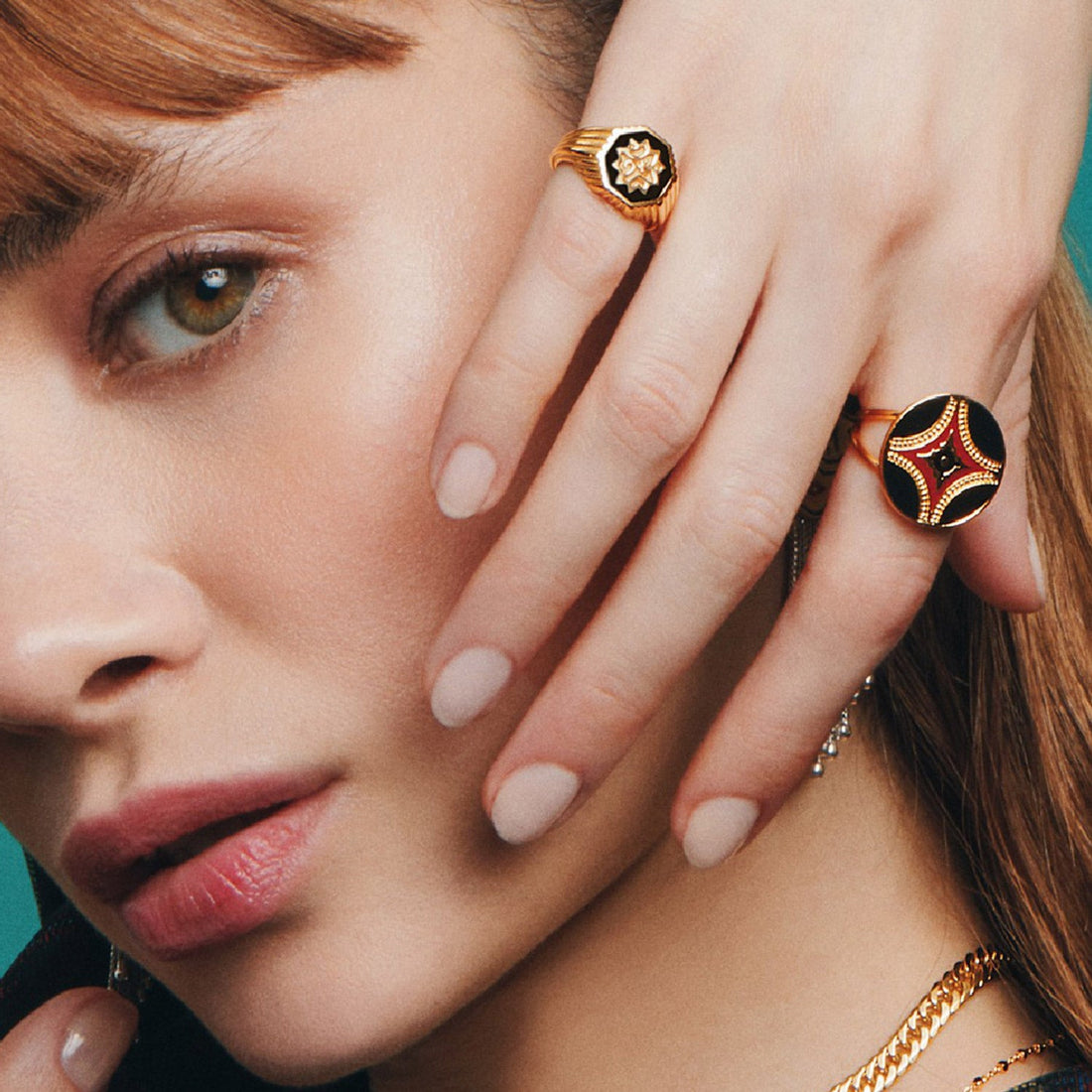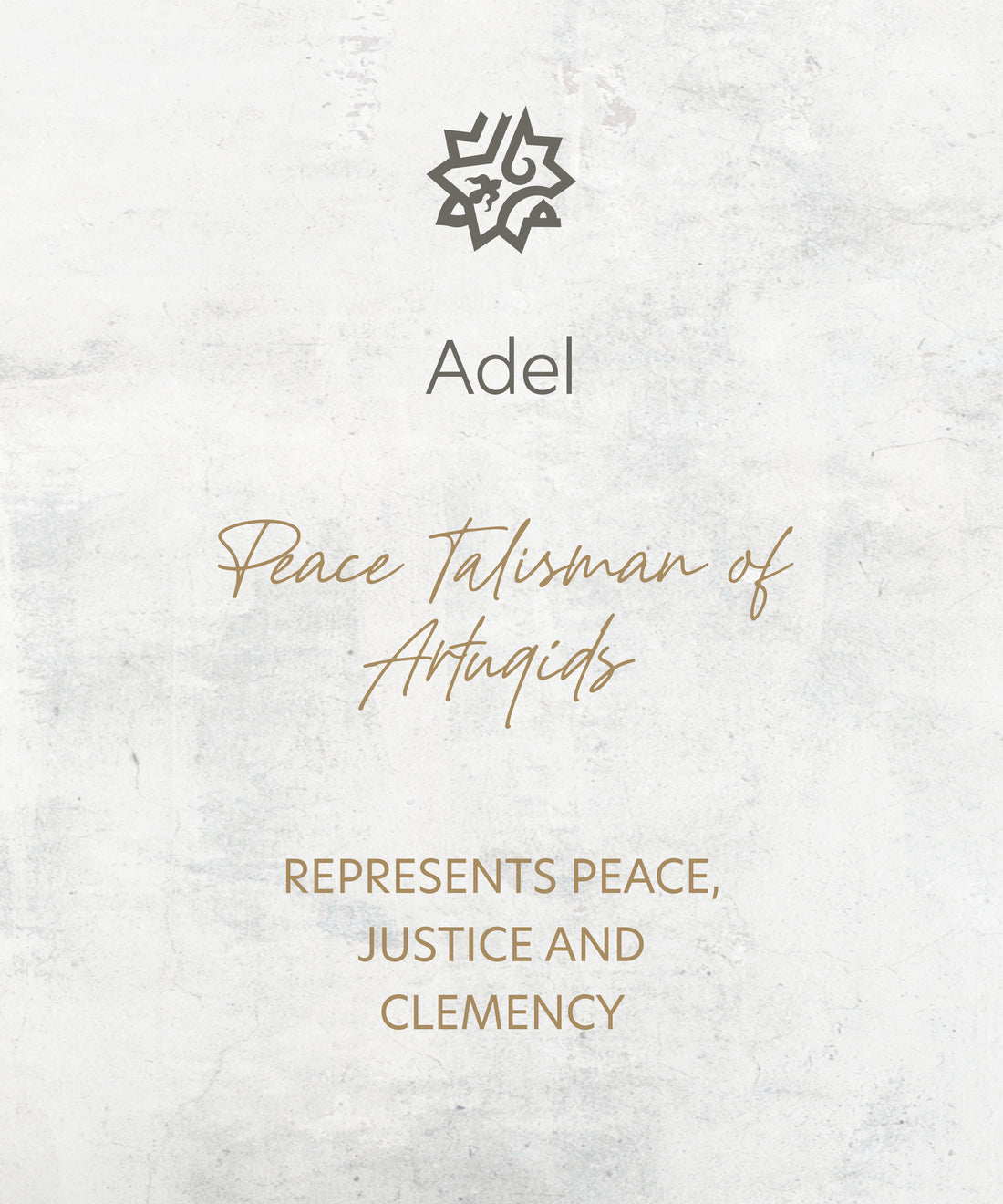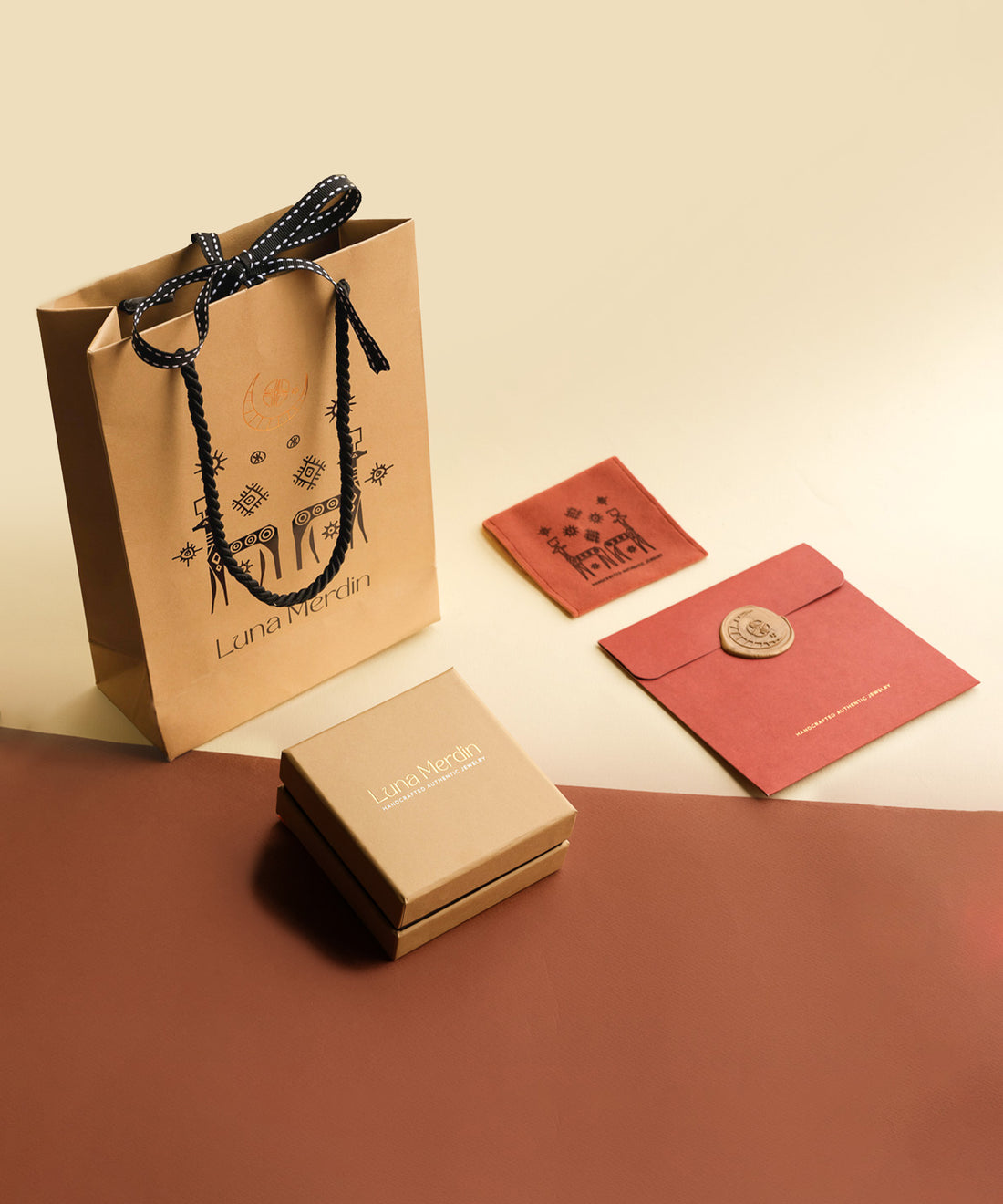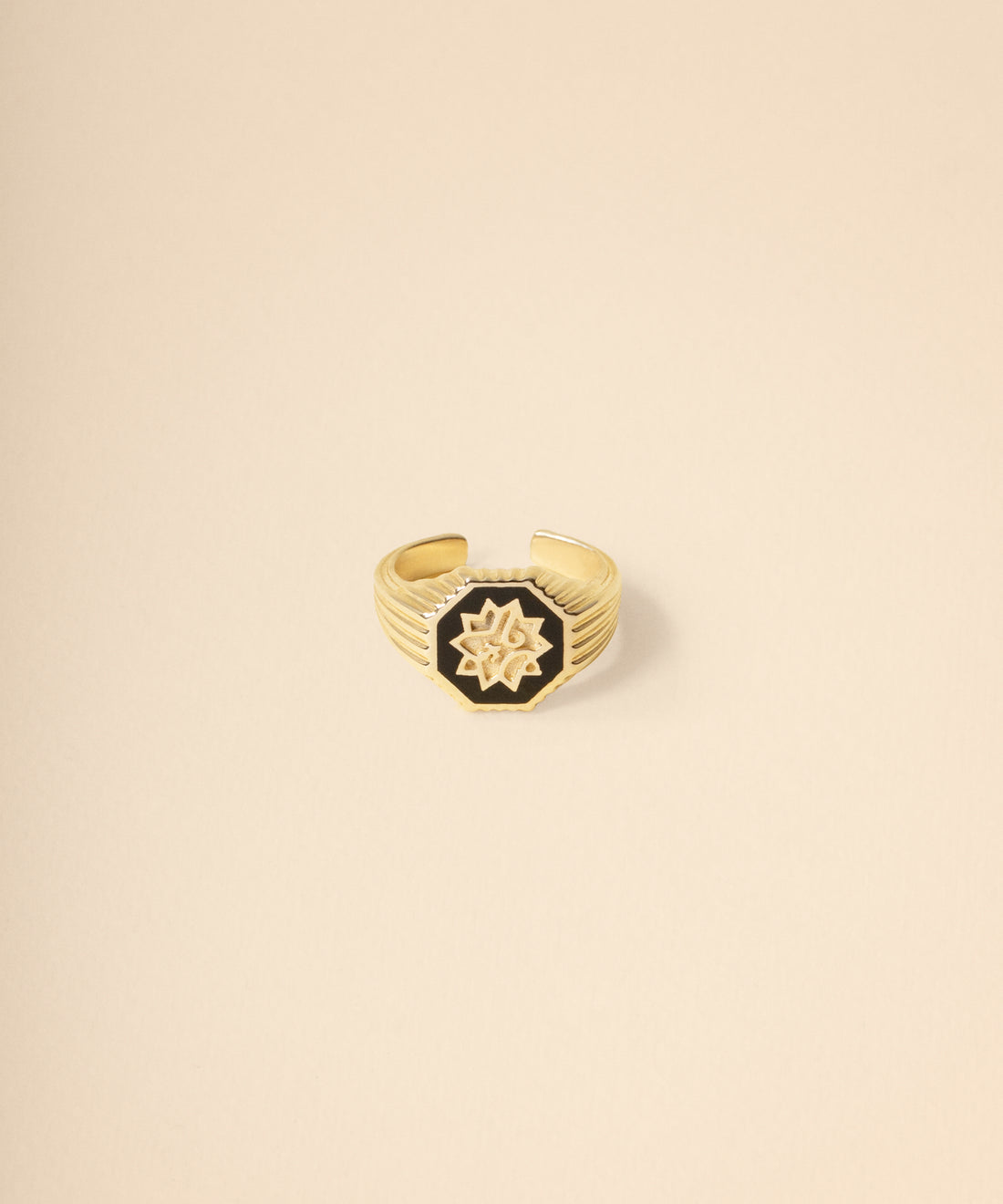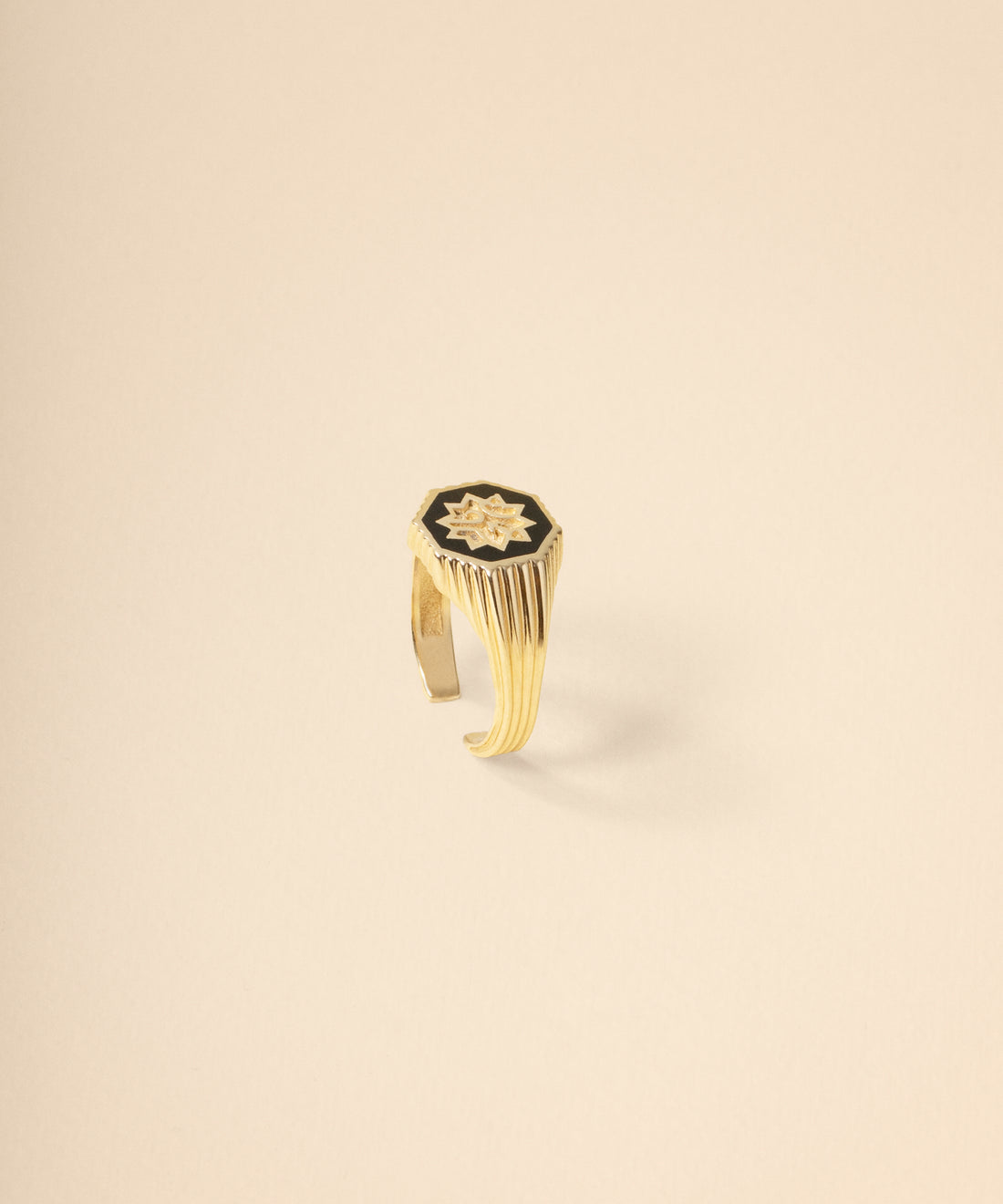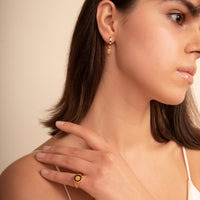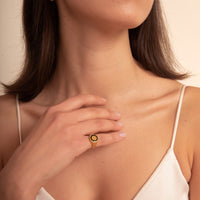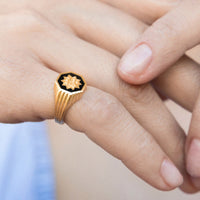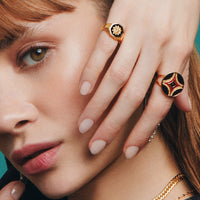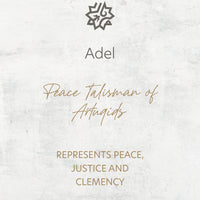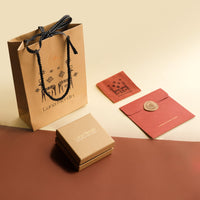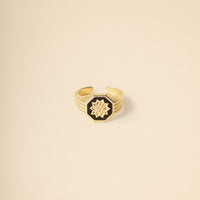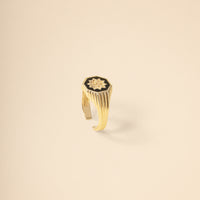 YZ19019
Enameled, handmade ring
925 sterling silver, gold plated or 14K solid sold
Adjustable size
ARTUQIDS COLLECTION
Adel: Sokmen Bey; one of the sons and the successor of the founder of Artuqids, Artuk Bey, strengthened his rule around the region of Ra's al Gul (Head of the Rose), also as known as Hasankeyf (Kayalar Fortress). He won the hearts and minds of his people by his conception of justice, understanding and indulgence towards a diversity of religions, religious communions and ethnic groups. The pattern of Adel, the traditional symbol of Artuqids that represents  peace, justice and clemency  is now in Luna Merdin.

Silver is a protective talisman that symbolizes spiritual purity. It neutralizes bad vibes and negative thoughts. Ethically hand-crafted using 100% recycled silver.

Gold harmonizes the body energy and invigorates the mind. Ethically hand-crafted using 100% recycled gold.

925 sterling silver, 22K micron gold-plated or 14K solid gold
Handmade
Special color enamel
Luna Merdin stamped authentic design
Please click for maintenance information.
Adjustable size for little finger
Orders are sent as a gift package with a special story card and product box.
Shipping is free for orders $100 and up, delivered to DHL Express within 2 business days at the latest.
The delivery day of the products specified as the delivery time in 2-3 weeks will also be notified to you.
You can exchange or return purchased items within 14 days.
For more detailed information, you can review our Shipping and Return terms.