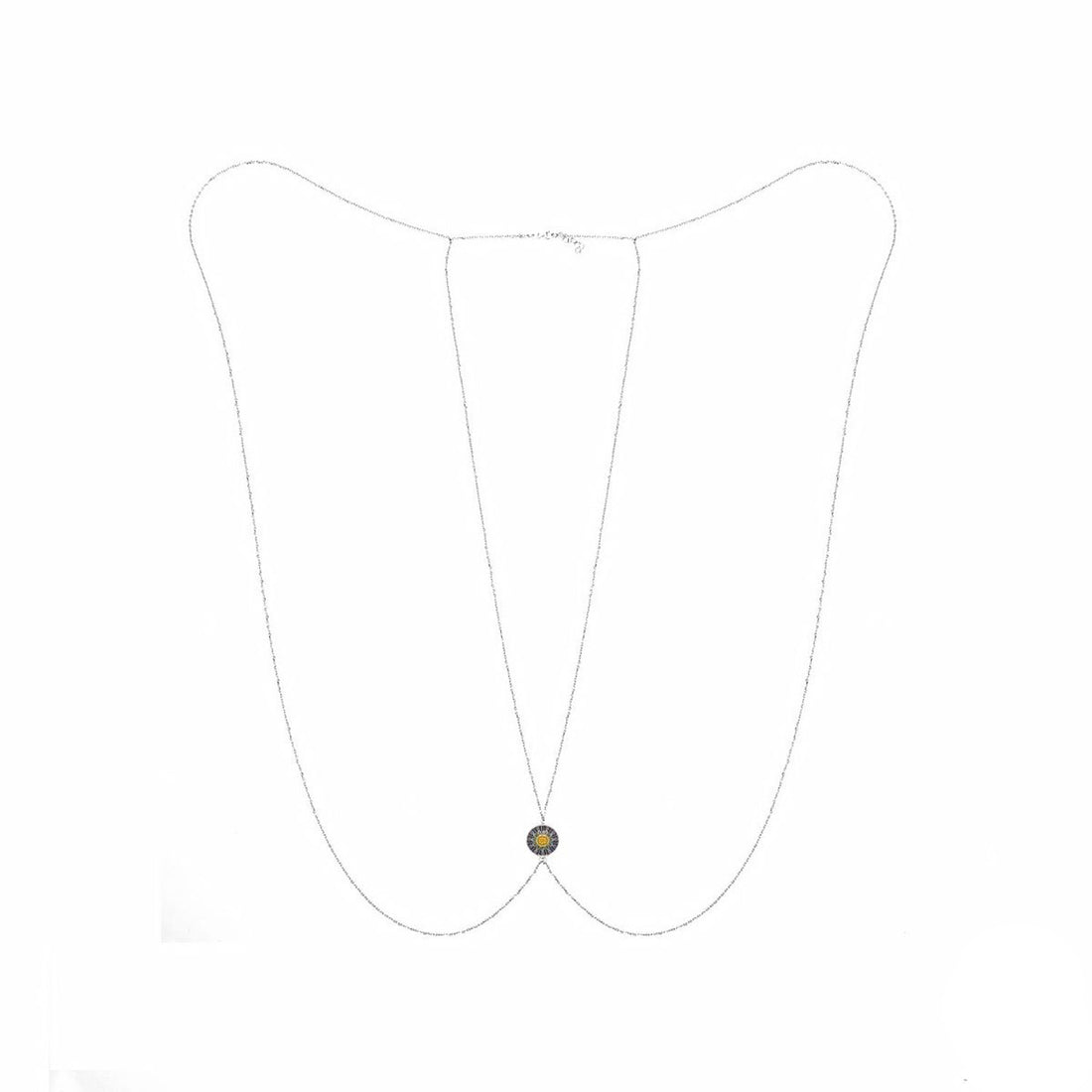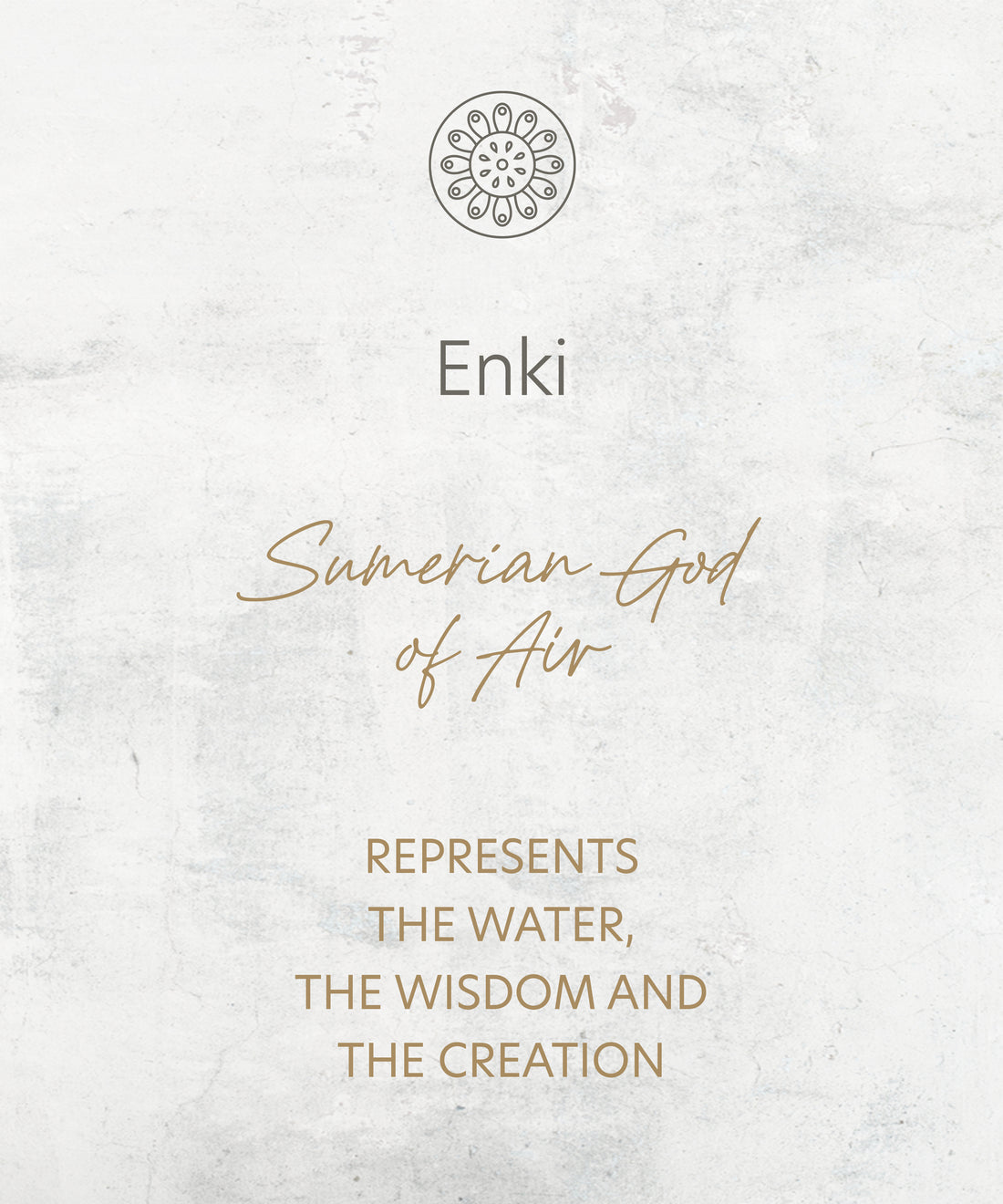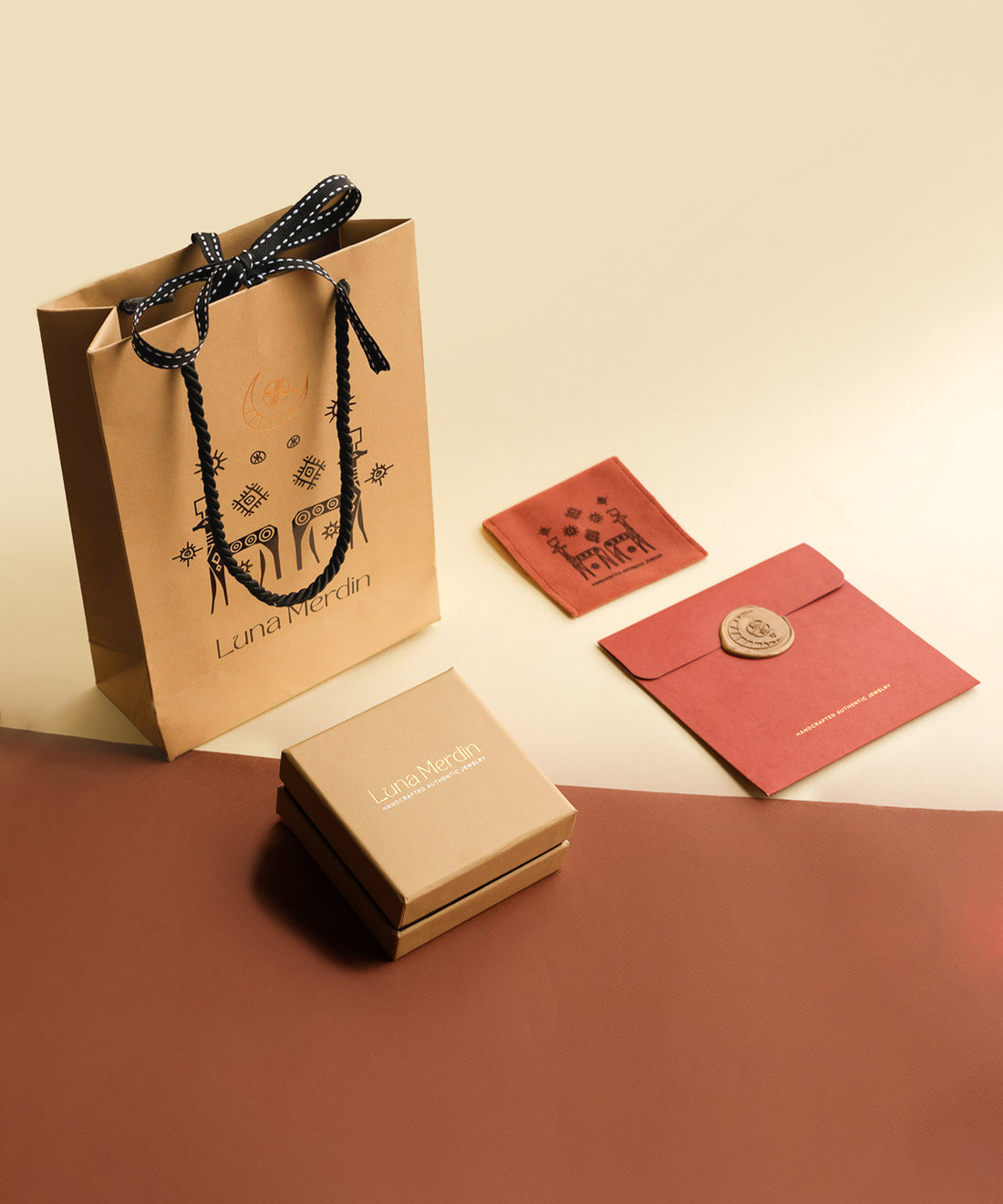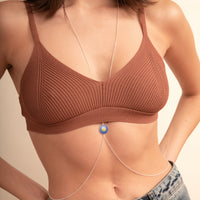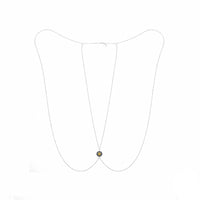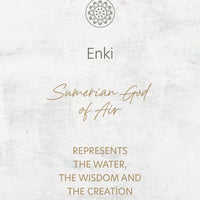 KY17041

925 sterling silver, enameled handmade body chain
Adjustable
HERITAGE COLLECTION
Enki: Under rule of Sumerian King Gaur (2550 B.C), the people of both Sumer and the neighboring countries lived in prosperity, worshiping the same god, the God of Air – Enlil in the same language. Another god, the god of wisdom, water and creation got jealous of this Enlil unity and started the rain that lasted for days. Worshipers of Enlil stopped to pray in their own language and begun begging Enki to stop the endless rain. Accordingly they devoted a rosette with a water drop on it. Symbolizing the water, the wisdom and the creation, the figure of Enki is now alive with Luna Merdin.

925 sterling silver
Handmade
Special color enamel
Luna Merdin stamped authentic design
Please click for maintenance information.
Orders are sent as a gift package with a special story card and product box.
Shipping is free for orders $100 and up, delivered to DHL Express within 2 business days at the latest.
The delivery day of the products specified as the delivery time in 2-3 weeks will also be notified to you.
You can exchange or return purchased items within 14 days.
For more detailed information, you can review our Shipping and Return terms.