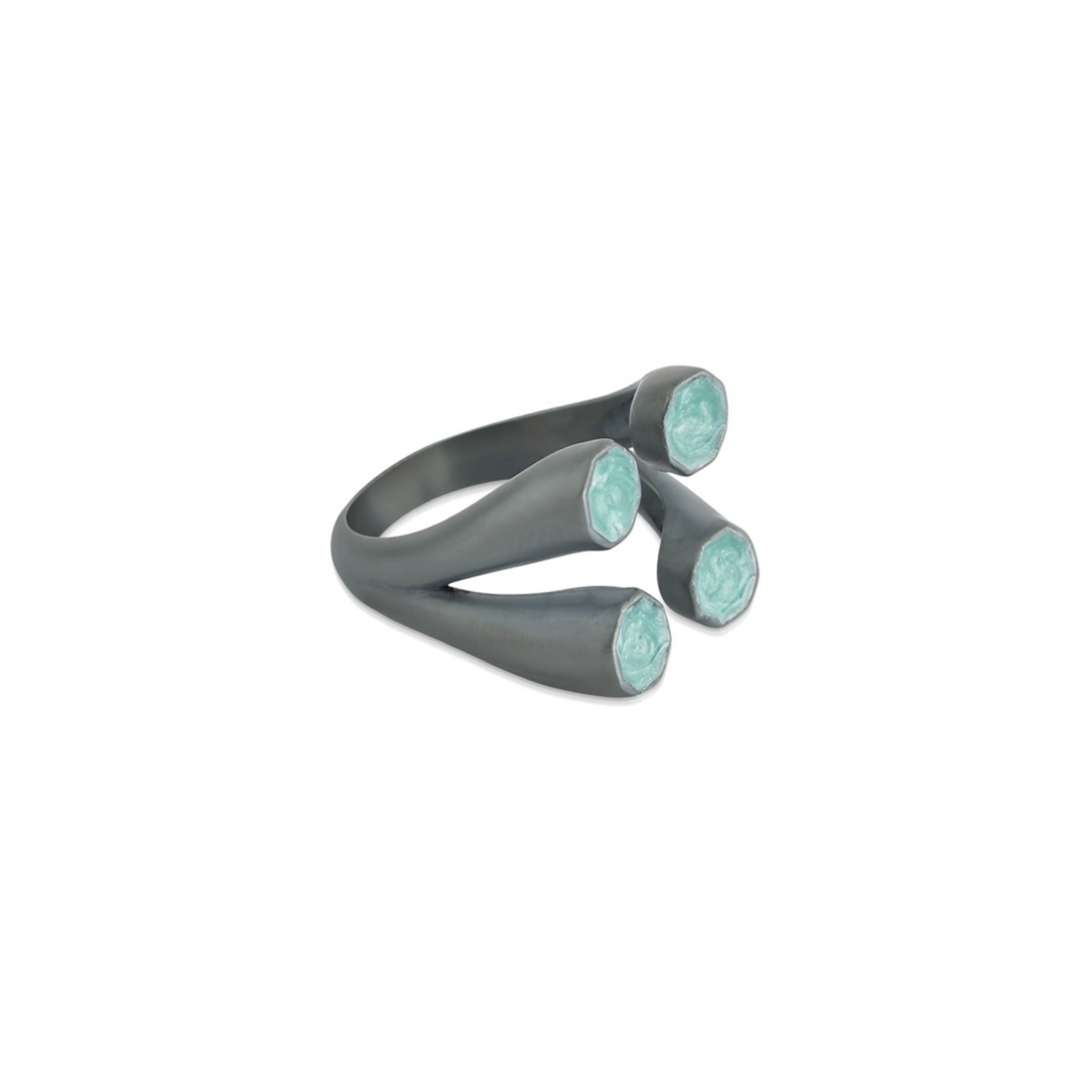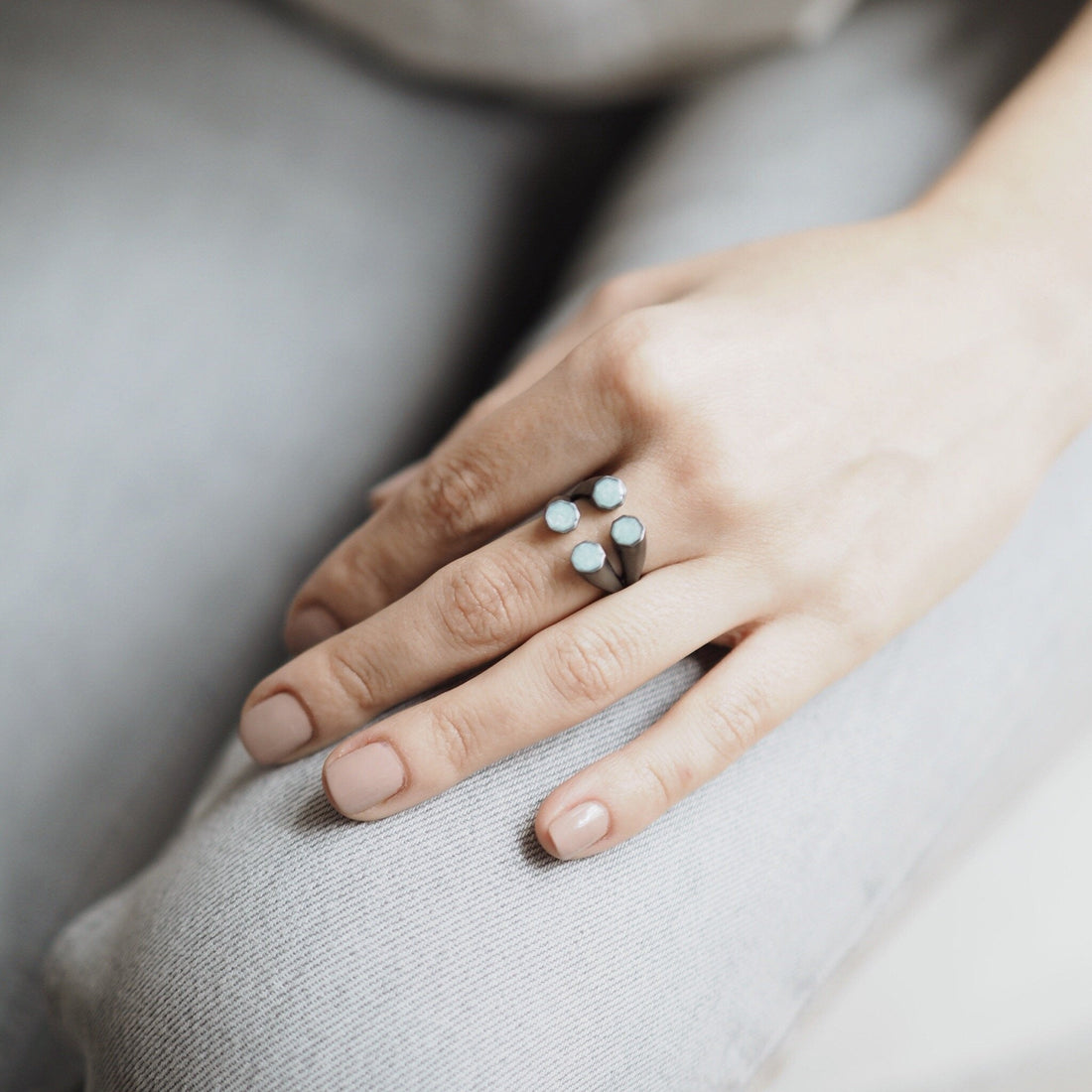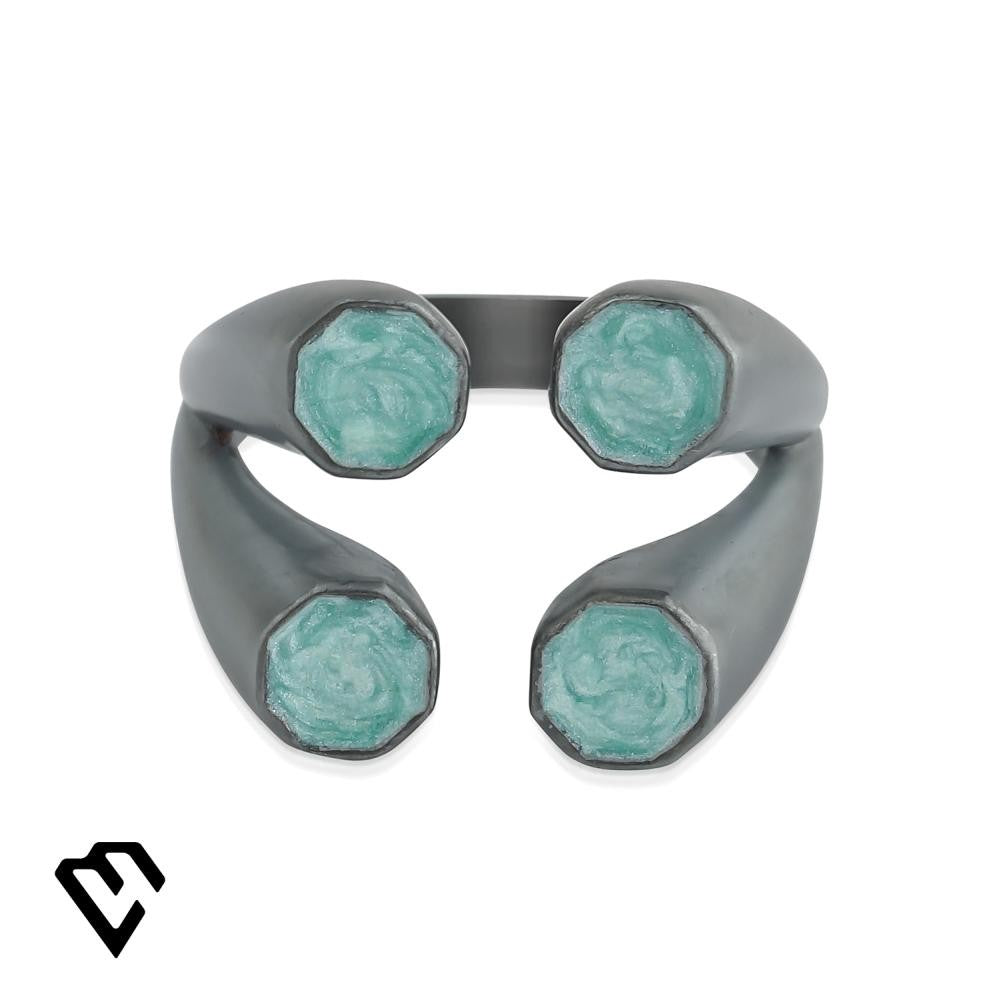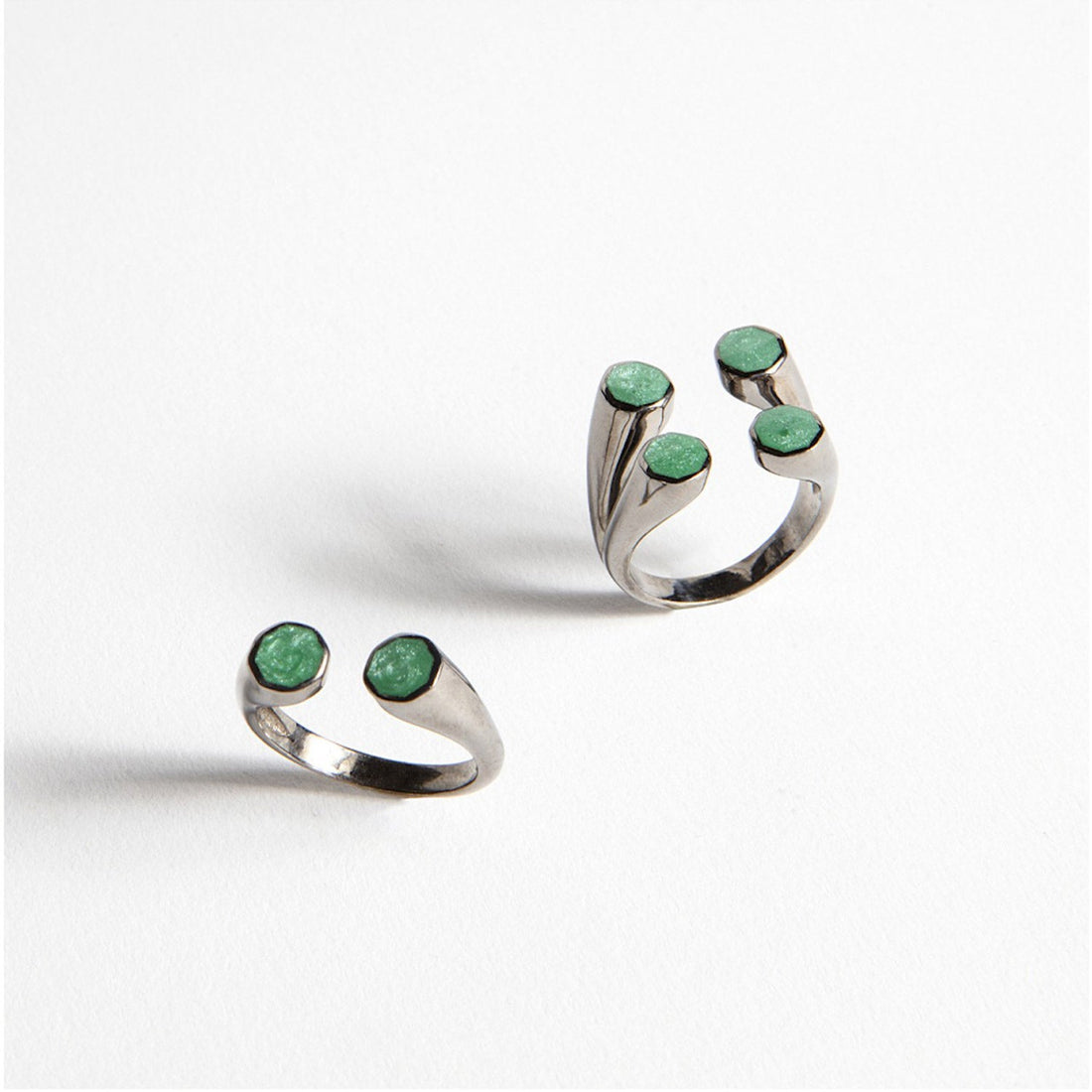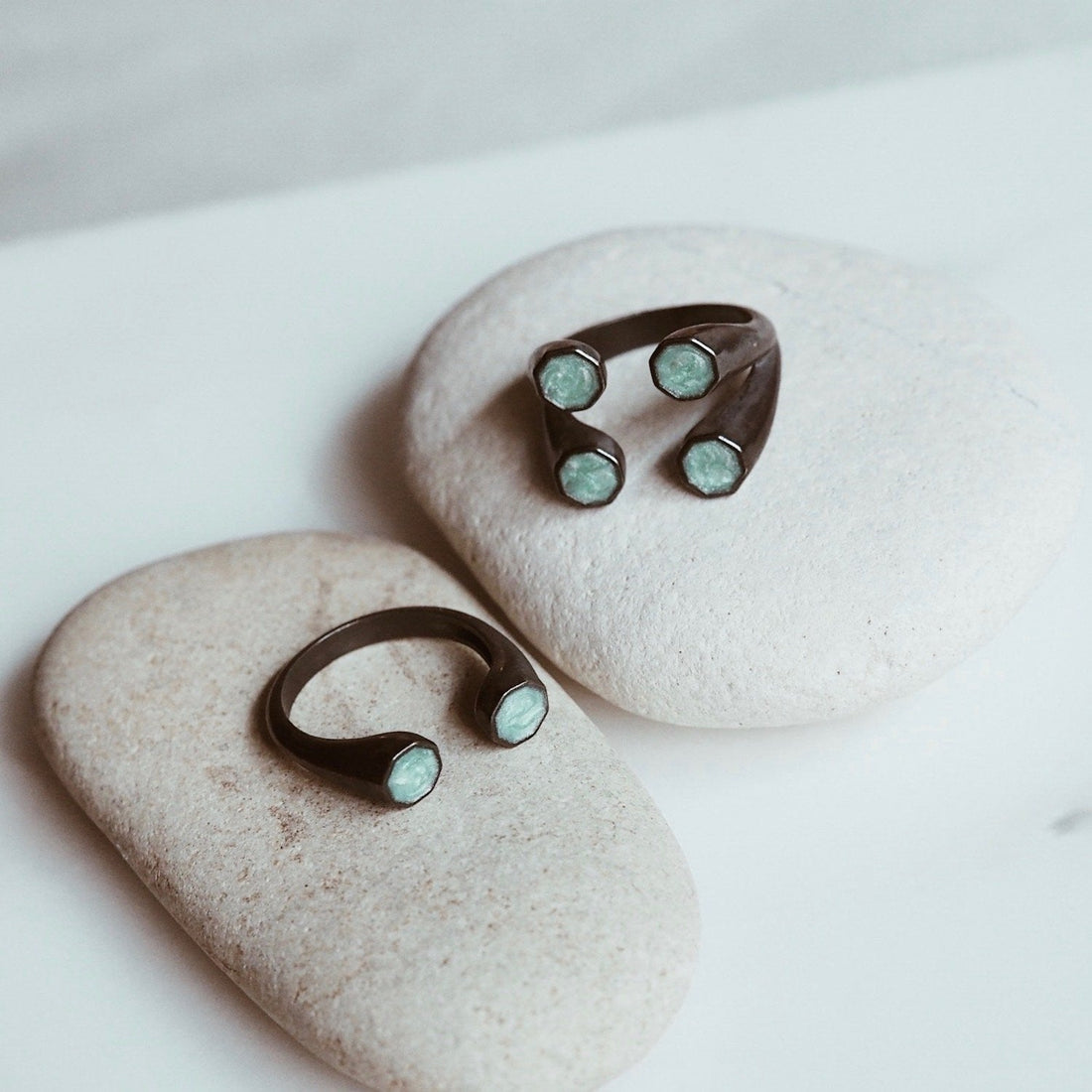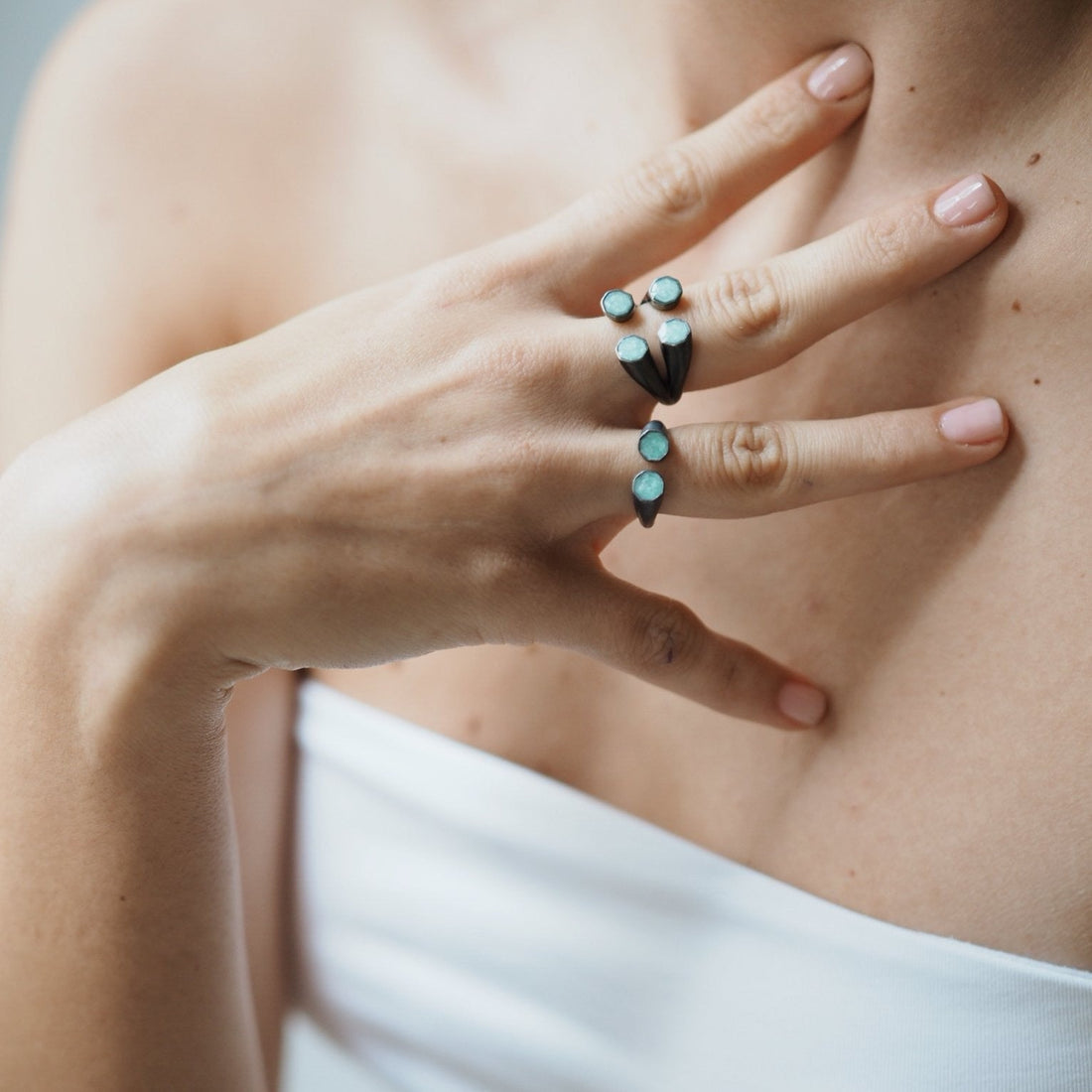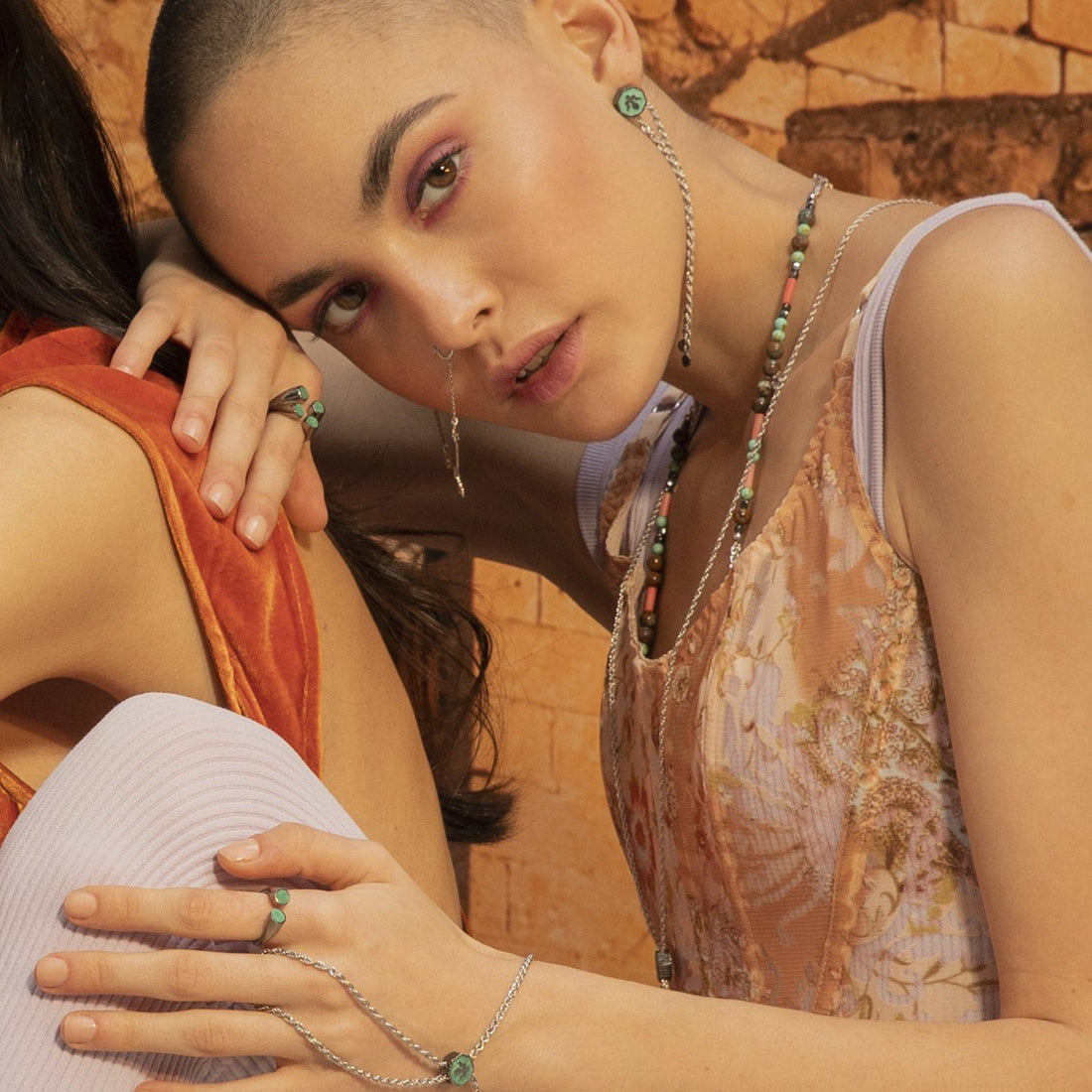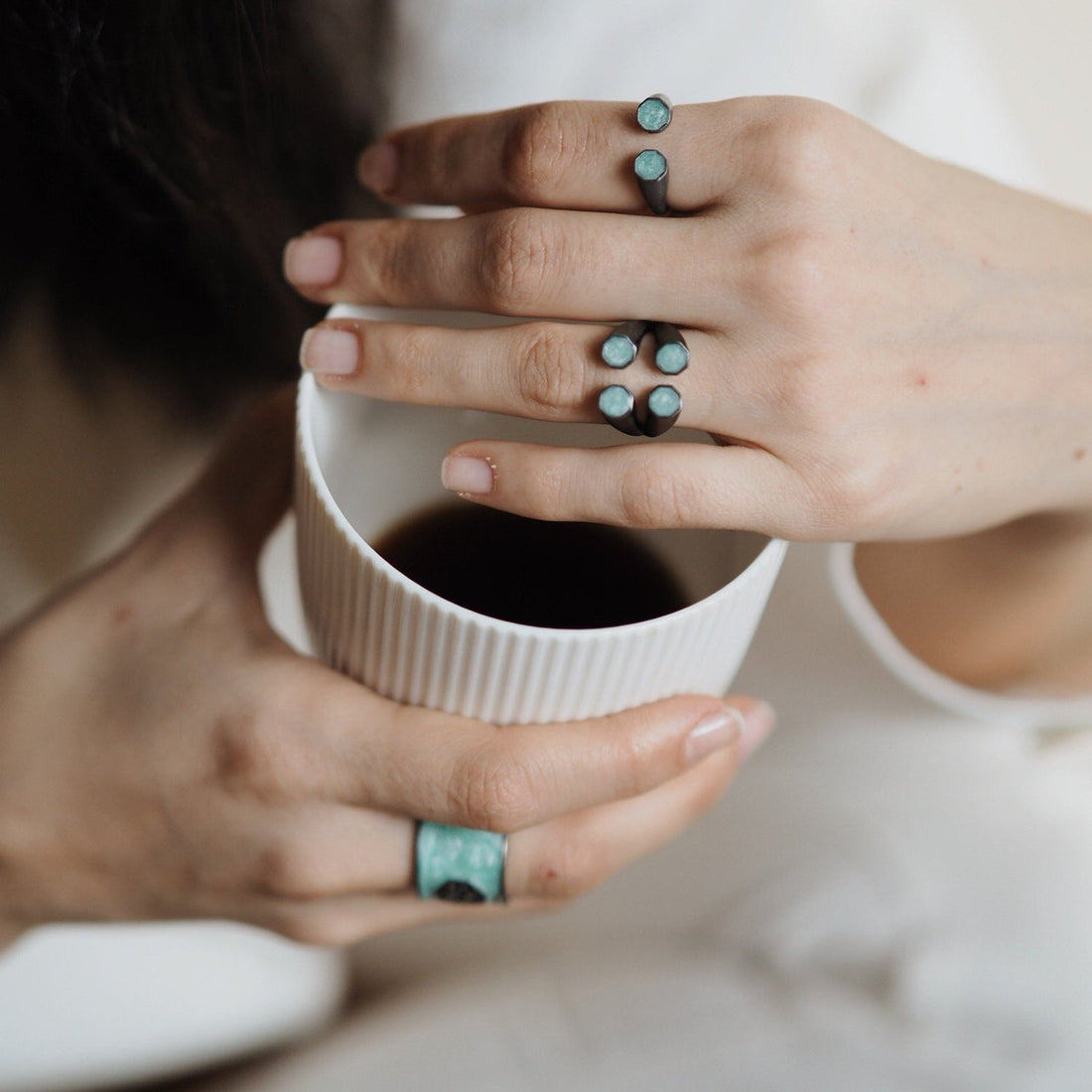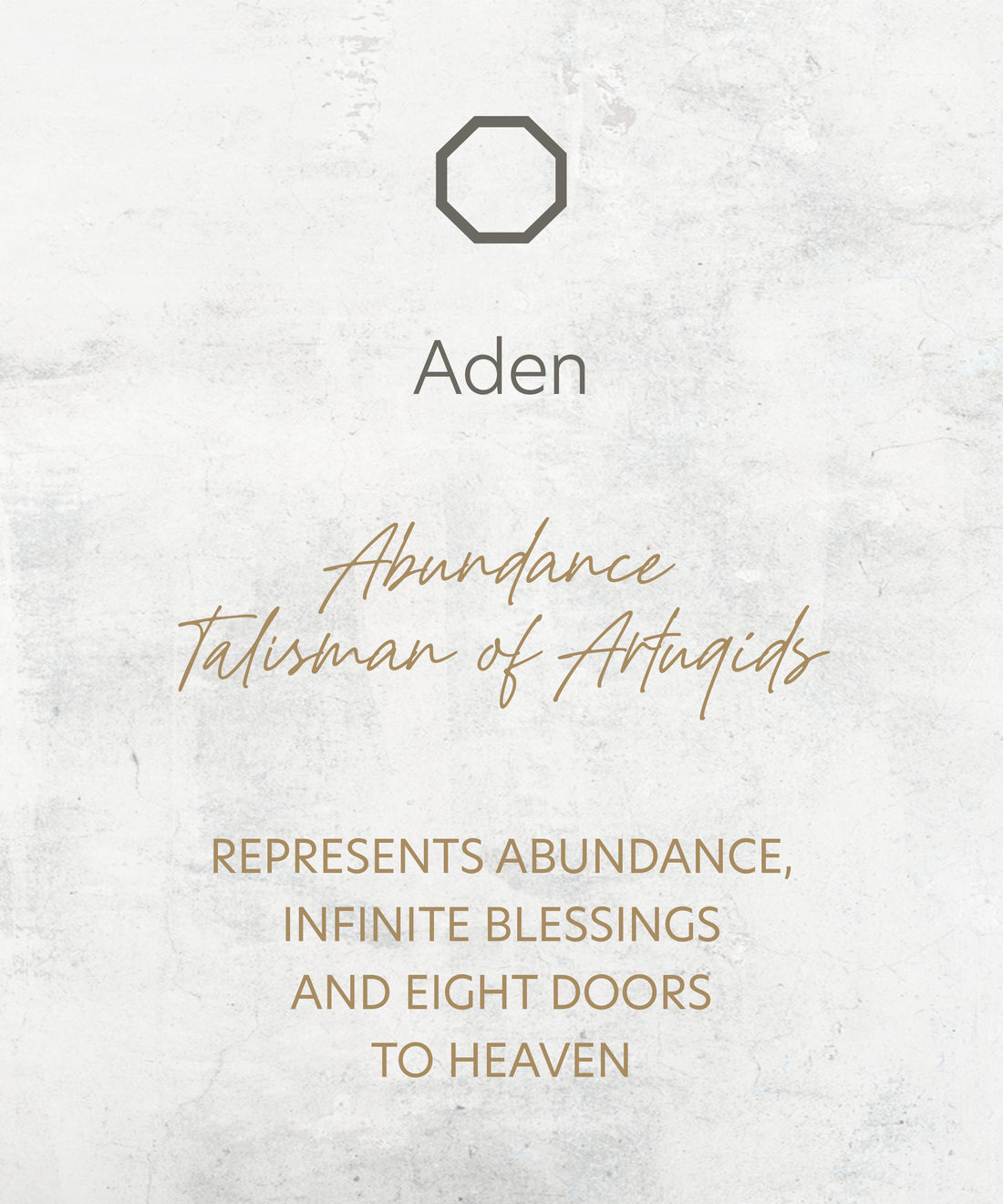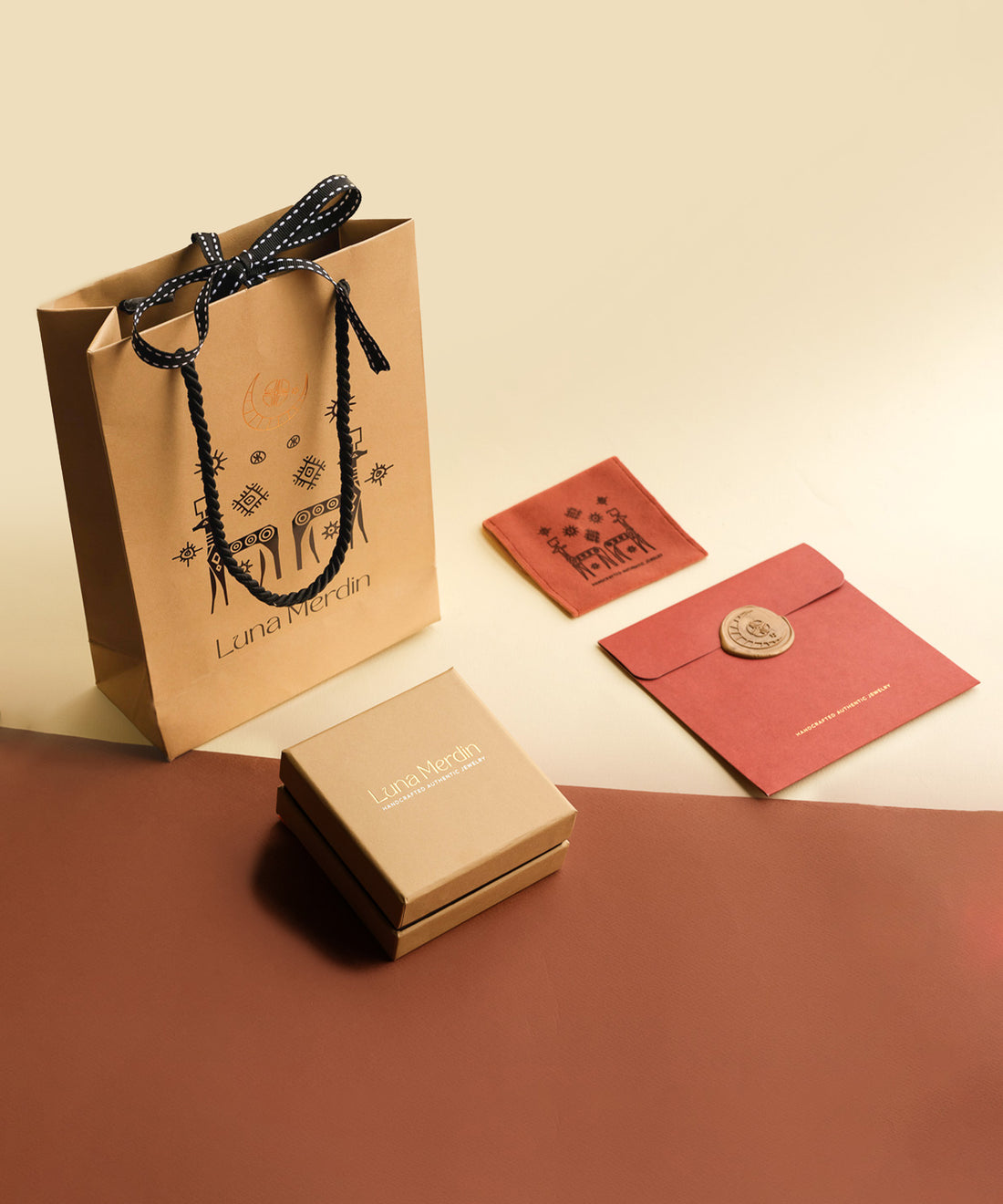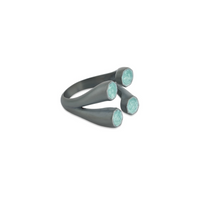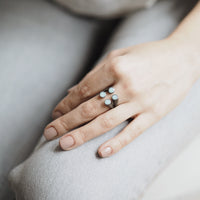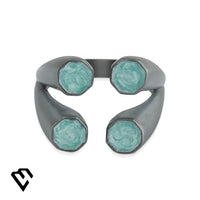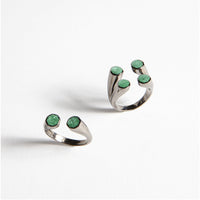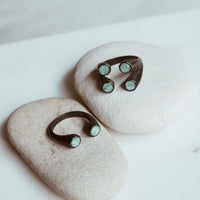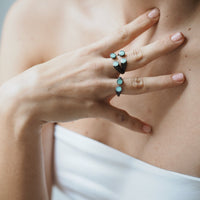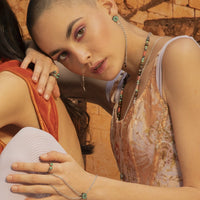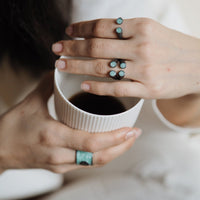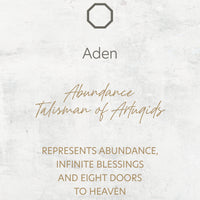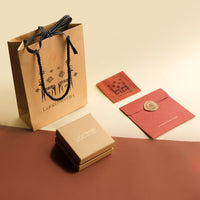 YZ19003
925 sterling silver, pearlescent enameled, handmade ring

Adjustable
ARTUQIDS COLLECTION
Aden: Tutus, the brother of Melikşah - the Sultan of the Seljuk Emperor - assigned Artuk Bey for the governor of Jerusalem. As the octagonal symbol, the one representing the eight gates of paradise, ornamented the Artuqids work of art in Jerusalem, the dewdropsfrom the gardens of eden continued to bring healing tothe people of Jerusalem. The octagonal Aden pattern, symbolizing abundance, infinite blessings and eight doors to heaven,  is now in Luna Merdin.
925 sterling silver, black rodium-plated
Handmade
Special pearlescent color enamel
Luna Merdin stamped authentic design
Please click for maintenance information.
Orders are sent as a gift package with a special story card and product box.
Shipping is free for orders $100 and up, delivered to DHL Express within 2 business days at the latest.
The delivery day of the products specified as the delivery time in 2-3 weeks will also be notified to you.
You can exchange or return purchased items within 14 days.
For more detailed information, you can review our Shipping and Return terms.